Welcome to the 2018 Cartell Christmas Newsletter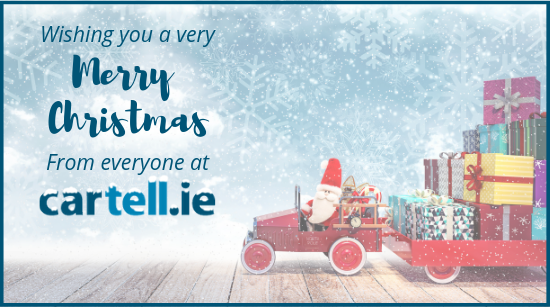 Cartell protects thousands of consumers each year by helping them avoid dangerous and costly vehicles, 2018 has been no different.
As always we continuously strive to improve your experience with Cartell. Focusing on the accuracy of our data in order to provide you with the most detailed and accurate vehicle history check in the country.
Considering 2018 was a huge year for UK imports, the Cartell Car Check (which provides a complete UK history for imports) has become even more vital when searching for a used car. As a valued customer, we would like to offer you a 30% discount which you can choose to use yourself or share with friends or family who are looking to acquire a new vehicle. See details below.
Merry Christmas + a Happy New Year


---
30% Off Your Next Cartell Car Check!
For those of you who have a brand new set of car keys coming down the chimney this Christmas… enjoy! For the rest of us, who will be using January to search for some great used car deals, it's incredibly important to make sure you know exactly what you're buying.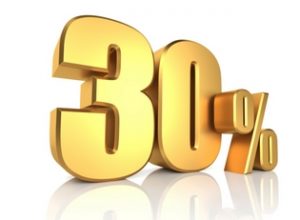 Again, referring to the huge influx of UK imports (which you can read more about below), it's vital you check the history. A frightening stat from earlier in the year showed that 1 in 3 UK cars have a hidden history, on average.
Avoid any trouble and use the Cartell Check to examine whether a car was a previous write-off, previously a taxi, is on outstanding finance, has an altered odometer reading, has had a large number of past owners (which may cause insuring issues), plus much more.
Get the complete Irish and UK history from the most accurate data source and market leaders, Cartell.
Our prices start from just €10 (vehicles 8 years and older) to check the history of your next used vehicle. If you are looking for a newer car, use the code "CARTELF30" to avail of a 30% discount saving you up to €10.50 on a Cartell Three Star History, Finance and UK Check! There is also the option to create a Personal Account and avail of a year round 20% discount, along with a number of very useful tools. See more here.
---
Native Irish Fleet Lowest Since 2006
In January, Cartell reported that the size of the native Irish fleet is now at its lowest level since March 2006 (1.78 million) as imports soar (488k). The size of the native fleet (vehicles first registered in Ireland) fell quite dramatically in the final quarter of 2017: recording 1.85 million in September falling to 1.78 million by the end of December.
Cartell tracked the size of the fleet (both native fleet and imported fleet) on the first day of each month between January 1999 and January 2018. Between January 2017 and January 2018 the imported fleet has increased in size from 444,217 to 487,492 (+43,275). For the equivalent period the native fleet has declined from 1,838,573 to 1,784,716 (-53,857).
The size of the fleet oscillates throughout the year as vehicles leave the fleet and others enter (new and imported). However the decline in size of the native fleet since September has been particularly notable.
John Byrne, General Counsel, Cartell.ie, says:
The impact of imports has been noticeable in 2017 as owners retire native vehicles and look to replace them with imported vehicles in ever increasing numbers. We would see imports remaining strong in 2018 alongside a curb in demand for new diesel vehicles. While hybrid and electric vehicle sales will continue to dominate headlines with analysts waiting for a headwind to bring in larger numbers of sales it's still likely the dominate theme for 2018 will be imports.
See more in-depth figures here.
---
Ireland bracing for influx of UK business imports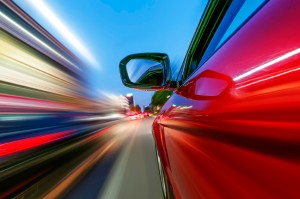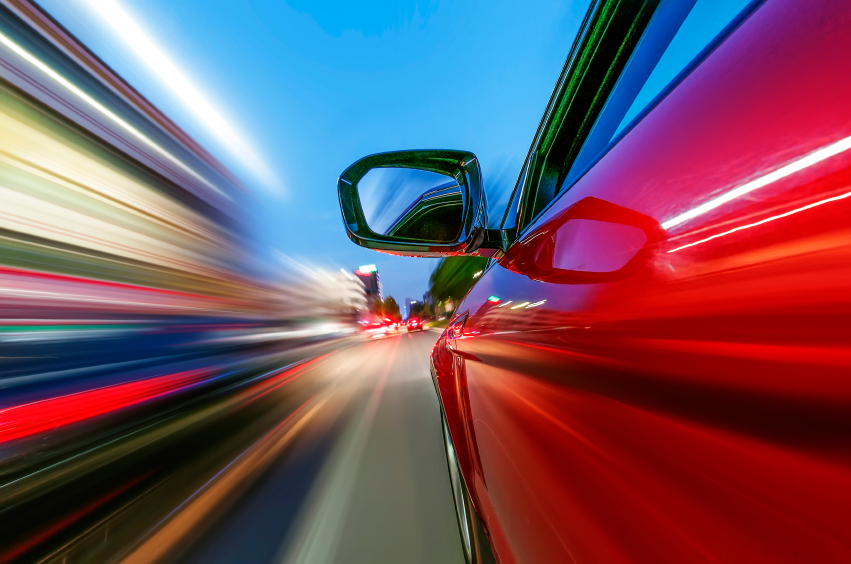 In February, Cartell expressed its concern that a UK interpretation of its consumer protection laws could see the number of company imports coming into Ireland shoot up.
One million UK car buyers unknowingly bought an ex-rental or company car in the UK in the past 12 months. Now the Advertising Standards Authority (ASA) has ruled the fact a vehicle was an ex-fleet vehicle constitutes "material information" and should be disclosed to the consumer.
The issue raised its head after publication of a guidance note issued by the ASA in the wake of its criticism of Fiat Chrysler Automobiles UK and Glyn Hopkin in October 2017 for advertising two ex-fleet cars for sale without disclosing that they were previously used for business purposes. The ASA in its ruling in that matter stated:
We considered that if a dealer was aware that a vehicle was ex-fleet because it had previously been used for business purposes, then that was material information likely to influence a consumer's decision to purchase it. Furthermore, if a dealer knew that such an ex-fleet vehicle was used by multiple users, then that too, was material information for consumers to make an informed decision.
Following the ASA ruling in October 2017 Gateshead Council Trading Standards ruled against Peugeot Citroen Retail UK in January for an offence under the Consumer Protection from Unfair Trading Regulations 2008 when a customer bought a car in January 2017 for around £10,000 and was told at the time of sale that the car had had one previous owner, when in fact the previous owner was an international car hire firm. The company pleaded guilty to the offence and were fined £5,000 plus costs of £500. The court also ordered the company to pay the customer £1,000 in compensation.
Cartell is concerned that the fallout from the Hopkin decision and the Peugeot Citroen Retail UK case may result in an influx of ex-fleet UK vehicles into Ireland.
Jeff Aherne, Director, Cartell.ie, says:
Our biggest fear is that if the UK motor industry fail to prevent this situation escalating it will be the courts and other regulatory bodies setting the value of second-hand cars rather than the marketplace. The levels of compensation for loss in value potentially awarded in the wake of the Peugeot Citroen Retail UK case could be on a scale which would make it financially attractive to move ex-fleet vehicles out of a developing two-tier UK market and into Ireland – where the benefits of ex-fleet vehicles are better understood".

While the cross-border flow of used vehicles ebbs and flows with exchange rates and other factors, the risk of ex-fleet vehicles flooding into Ireland could have an impact on used values, which are tracked monthly by Cartell.ie in the "Trade Retail Guide". A UK Trading Standards decision causing a significant increase in company imports is not something we want to see as the impact on the Irish car market – and particularly on used values – would be large.
One of the difficulties for the UK dealer network is obtaining information the vehicle in question was an ex-fleet vehicle. While this information is readily available in the Irish market – a Cartell Car History Check will tell if an Irish vehicle was a company vehicle or a taxi/hackney and its tax class – it isn't obtainable in the same way in the UK.
On the question of values: fleet vehicles are actually seen as a good used car purchase. These vehicles are generally well maintained in accordance with the manufacturers' schedules and are in good condition. Cartell would not be in agreement then with the ASA ruling in the Hopkin case when it dismissed the argument that ex-business single use vehicles might be at least as well maintained as ex-private vehicles.
---
Vehicles more Fuel Efficient yet Ireland faces Carbon Penalty
In March, Cartell reported that fuel efficiency for vehicles in Ireland has increased significantly yet Ireland still faces stiff EU penalties for increased carbon emissions.
Cartell examined fuel efficiency figures for all new vehicles sold in Ireland between 1998 and 2017. Over that time efficiency has increased by 35 per cent from 6.98 litres per 100KMs in 1998 ("l/100") to 4.53 l/100 in 2017. The largest increase was recorded between 2007 and 2017 when efficiency figures jumped from 6.56 (l/100) to 4.53 (l/100) an increase in efficiency of 31 per cent. This coincides with the Government's Carbon Budget in 2007 and the change in the Motor Taxation regime for 2008 to benefit vehicles which produce less CO2. A corollary of that is to confer a benefit on vehicles which are more fuel efficient as increased efficiency leads to production of less CO2.
It has been reported recently that Ireland faces significant fines for a "serious rise in Irish greenhouse gas emissions" – which has been partly attributed to the transport sector where emissions increased by 3.7 per cent in 2016. Yet fuel efficiency figures for new cars improved by 2.2 per cent between 2015 and 2016. Cartell.ie earlier reported to the media that the average annualised mileage travelled by a car 5 years-of-age or less in 2016 was 21,028 KMs. This represented an increase of 7.1 per cent over the equivalent figure for 2008 (19,635 KMs). So, while our vehicles are more fuel efficient we are using them more – this is resulting in our increased levels of CO2.
EU Emissions Target
In terms of our EU targets: the average emissions level of a new car sold in Europe in 2016 was 118.1 grams of CO2 per kilometre (g CO2/km), significantly below the target of 130 g. In Ireland the average emissions level for a new car sold in 2016 was even lower at 113 g CO2/km. However, the value for cars imported in 2016 was 118 g CO2/km and this actually increased to 120 g CO2/km for cars imported in 2017. It will be a source of frustration for the Government that while we easily surpassed the EU emissions target (and the EU average) for new vehicle sales in 2016, we still face significant penalties in 2020, due to our overall production of CO2 – largely attributable to economic growth.
John Byrne, General Counsel, Cartell.ie says:
While our vehicles are 31 per cent more fuel efficient than they were in January 2008 we are using them more. This has obviously led to an increase in our carbon footprint and Ireland is facing heavy fines – partly due to the transport sector. Vehicles imported into Ireland are also producing more CO2 than vehicles purchased new in Ireland. Overall the Government will be disappointed: we easily surpassed the EU emissions target in 2016 but still face heavy penalties.
See more in-depth figures here.
---
17,363 Vehicles in Ireland have 10 owners or more!
In September, Cartell reported that 17,363 private vehicles in Ireland (excluding imports) have 10 owners or more over the lifetime of the vehicle –excluding garage sales. The highest number of owners recorded for a single vehicle is 31 owners. There are 145 vehicles with 17 owners, 82 vehicles record 18 owners, 128 vehicles have 19 owners or more; and 11 vehicles have 25 or more owners over the course of the lifetime of the vehicle.
The highest number of owners recorded for a single vehicle is 31 owners: a Honda Integra registered in Galway with a 1998 plate. This vehicle was imported from Japan in 2006. In 150 months in Ireland it has averaged an owner change every 147 days. One owner held that vehicle for just 14 days. Two vehicles in Ireland record 30 owners: a BMW 530 registered in 2004 and a Lexus IS200 registered in 1999.
The number of vehicles currently displaying 25 or more owners is 11 vehicles. Cartell last looked at the equivalent number of vehicles displaying 25 owners or more in 2015 when the number returned was 5 vehicles.
John Byrne, General Counsel, Cartell.ie says:
The number of owners for a vehicle can sometimes be overlooked by a potential buyer as a less important data marker but it's an important part of the vehicle's history: a higher number of owner changes can sometimes indicate hidden issues such as mechanical problems with the vehicle. A higher number of owner cycles means the continuing upkeep of the vehicle becomes an issue too as some owners are more particular than others about ensuring vehicles are serviced regularly. You also have the issue of driving style which can impact on wear and tear of components and can point to increased maintenance costs down the line. We are commonly seeing more owner changes for vehicles which are taxed at a higher rate – many owners simply find it difficult to justify paying high values for motor tax for older vehicles over long periods.