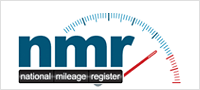 The NMR is the 'National Mileage Register'. The NMR is owned and run by Cartell and has access to more mileage records than any other mileage database in the country. Cartell updates and monitors the NMR database regularly and is proud to provide the most comprehensive, accurate and widely-used source of information for mileage records to Irish motorists and those involved in the automotive industry.
The NMR cross-references all mileages previously recorded against the vehicle (if any) along with any mileage you provide, and advises you whether a discrepancy has been identified.
Cartell operates the National Mileage Register (NMR) for Ireland which contains over 35 million recorded mileages, and our partners HPI UK operate the National Mileage Register for the UK which contains over 200 million recorded mileages. There is only one official NMR in Ireland and the UK and only Cartell has access to both. Please log on to www.nmr.ie for further information.