Clocked UK Cars cost motorists £800 million per year!
The UK is now experiencing record numbers of clocked cars on their roads, according to data published by the LGA (Local Government Association). The LGA, who represents local authorities across Britain, have disclosed that more than two million vehicles contain fraudulently adjusted odometer/speedometer readings.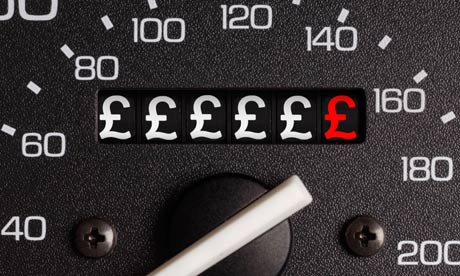 Amazingly, clocking is NOT currently illegal in the UK, although a proposed EU ban is in the pipeline. The ban was due to be in place by May this year but was never introduced, leaving mileage "correction" experts free to advertise their services.
The public can avail of such services for as little as £100, once they agree to disclose said mileage change if selling (we very much doubt this happens), polluting the used car market with clocked vehicles.
The Telegraph newspaper reported that one recent council prosecution found that a van sold with 89,000 miles on the clock was actually found to have traveled more than 243,000 miles.
The latest figures from the LGA show that instances of clocking have increased by 25% between 2014 and 2016, with the knock-on cost to motorists estimated at £800 million per year in the UK.
One in 16 vehicles checked now has a mileage discrepancy, The Telegraph reported, meaning that there could be 2.3 million clocked and "potentially dangerous cars" on UK roads.
Clocked UK Cars – Words from Cap HPI
Speaking to am-online.com Barry Shorto, head of industry relations at Cap HPI said: "The increase in mileage-related finance arrangements such as PCP and PCH may also be a contributing factor as motorists look to bring down their mileage count to within contracted levels and avoid paying penalties for excess mileage."
Shorto added: "Our advice to dealers is not only should they make conducting mileage investigations an integral part of their business process to protect their reputation and their customers, but they must actively promote the fact that these checks have been done for customer peace of mind."
"Proof of a mileage check needs to be a key part of a dealer's sales strategy, promoting the quality of their stock, as well as highlighting the dangers of clocking for their customers."
Avoid Clocked UK Cars – Check with Cartell
Cartell data has shown that 1 in 3 UK cars have a hidden history. In fact, below you can see the average number of Finance, Write-Off, and Mileage Alerts our UK Car Check provides to consumers, on a Monthly basis.

The above stats only prove the value of Cartell 3* Car Check, which examines the UK History as well as Irish.
Learn more about Three Star Check and make sure you don't end up with a clocked UK car, get your Cartell Check here!