PRESS RELEASE
-11% of domestic vehicles recorded mileage discrepancies (clocked or suspicious)
– 18.43% of imported vehicles recorded mileage discrepancies (clocked or suspicious)
1 in 10 second hand cars for sale in Ireland has a false mileage displayed according to the largest study of its kind ever conducted. The figure is even worse for cars imported from the UK where nearly 1 in 5 has an unreliable or questionable mileage reading.
The study was carried out by Cartell.ie in co-operation with AA Ireland. Over 120,000 vehicles were checked on the Cartell.ie database, which is the most complete vehicle database in the country. Cartell.ie provides data searches and history checks, including for AA Ireland, and uniquely has full access to UK data, write-off data and other information for both jurisdictions.

The results show that "clocking" is widespread in the market locally and is worse for potential buyers of UK vehicles.
Cartell.ie and AA Ireland examined a random sample of 60,047 vehicle history checks on Irish vehicles carried out recently by potential buyers. Of those checks 11.04% returned mileage discrepancies (6634/60047) – which would each require further investigation to establish if the vehicle had been "clocked" in a given case.
In addition, a supplementary study which examined a random sample of 64,742 vehicles which displayed at least two mileage readings on the National Mileage Register (NMR), where at least one entry was added in the last 12 months, found that 11.15% of these vehicles had a mileage discrepancy.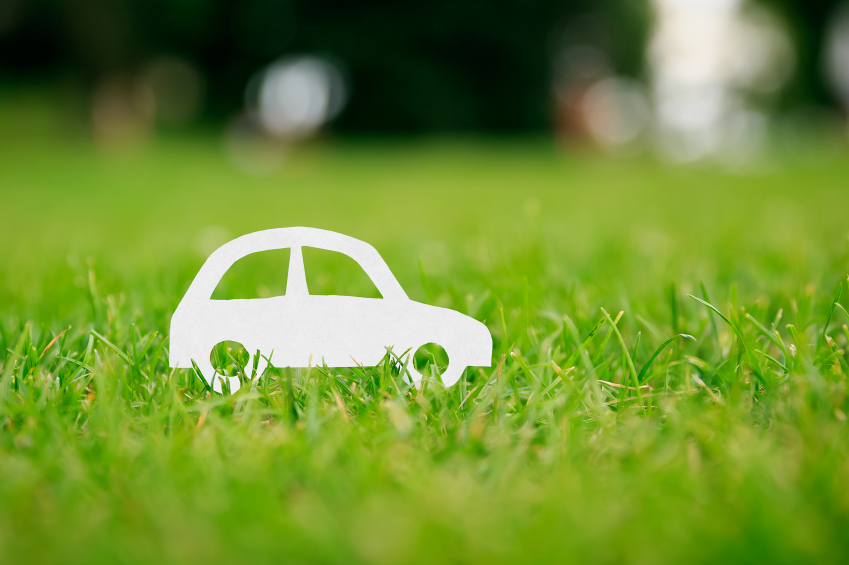 The supplementary study also examined a random sample of 13,026 imported vehicles (vehicles which currently display an Irish registration but previously had a UK or Northern Ireland plate) which displayed at least two mileage readings on the NMR and one entry in the last 12 months. This aspect of the study found that imported vehicles were significantly more likely to have been clocked, with 18.43% of the imported cars assessed as having a mileage discrepancy.
These results represent a rise in the overall numbers of both domestic and imported vehicles recording a mileage discrepancy since the enactment of legislation criminalising the practice in 2014.

In 2013 the Government reviewed the NCT mileages on 59,528 cars and found that 9.8% of those returned lower mileages on a subsequent test – in other words returned a mileage discrepancy. Those vehicles would have all been at least 4 years old and this may have impacted on the result.
John Byrne, Legal and Public Relations Manager, Cartell.ie, says:
We wanted to get a clear picture of the extent of "clocking" in Ireland both with respect to domestic vehicles and imports. Based on an overall study of more than 120,000 vehicles these results are very concerning: on the Irish side we are painting a picture worse than the Government did when they conducted their own research in 2013 when they returned a rate of 9.8%. More worrying still is the situation with respect to imports – at 18.43% this rate is alarming. We would encourage anyone who is importing a vehicle to conduct a vehicle history check before buying and take your time with respect to the purchase of any new vehicle."
Commenting on the report's findings Conor Faughnan, Director of Consumer Affairs at AA Ireland stated, "Clocking is a very serious issue and something that anyone looking at purchasing a second hand car, whether in Ireland or from the UK, needs to watch out for. For example, our AA Rescue team regularly encounter car breakdowns which can be directly connected back to mileage discrepancies in the car. If a car has been clocked it's highly likely that the car also has a questionable service history so, for example, a motorist could think their car isn't due a service for another few months but then suddenly find their timing belt has snapped."
"Repairing damage associated with car clocking can be very expensive and it's also more likely that someone who owns a clocked car will experience a breakdown. Anyone looking at purchasing a second hand car in the near future, particularly if it's a UK import should consider their breakdown assistance options to ensure they avoid any lengthy delays in the hard shoulder," Faughnan added. Clocking is now a criminal offence in the Republic of Ireland pursuant to section 14 of the Road Traffic Act 2014. Cartell had long campaigned for the introduction of such an offence. In 2010, Cartell presented to the Dáil draft legislation which sought to criminalise the practice. That legislation was initially rejected by the Government but a modified version of it was subsequently moved as a Private Members Bill in December 2012. The Government then decided to move on the issue.
ENDS
Some of the media coverage for this story:
RTE.ie: False mileage now major issue with second-hand cars
NMR.ie: NMR Data used for Ireland's largest mileage discrepancy study
The Irish Mirror: Car 'clocking' surges in Ireland as one in 10 second-hand cars are displaying false mileage
Irish Examiner: 10% of used cars have false mileage displayed
The Avondhu weekly: Clocking surges in Ireland
Connacht Tribune: 10% of used cars 'clocked'
Breaking News: Study reveals full extent of suspected 'clocking' among second-hand cars for sale in Ireland
Notes to Editors
The Government / NCT study result was published in the Irish Independent on 01/04/2013 available here: http://www.independent.ie/irish-news/nct-check-will-uncover-clocked-cars-in-new-plan-29166099.html
Cartell also conducted a final study where we looked at 25,140 vehicles checked recently on Cartell.ie on their UK or Northern Ireland plate. The percentage of mileage discrepancies returned was high at 21.66% (5447/25140). These vehicles may not have been imported into Ireland and for that reason the result was not considered part of the primary findings. The high percentage may be explained that potential buyers were running checks on vehicles which had already raised their suspicions – e.g. because of a low selling price.
For further information please contact John Byrne on 087 4199018 or at john at cartell.ie or check out www.cartell.ie  for further information.
Cartell.ie was set up in 2006 to help buyers make an informed choice when buying a used vehicle – including imported vehicles – by providing a user-friendly and cost-effective vehicle data checking service. Cartell.ie is a totally independent company and fully Irish owned.