Cars that drive themselves will fundamentally change how we design our vehicles. Currently we are used to seeing forward facing seats. Mirrors, pedals, and even steering wheels may no longer be necessary. Automakers will be free to pursue their creative ideas to design how the interior of a car may look.
As the car is autonomous, we will have more time to relax, work, read, etc. and so the seats do not need to face forward. The front seats can be built to face the rear, so everybody will have room to stretch out. The seats can also recline almost flat so people can sleep during long trips or during night trips.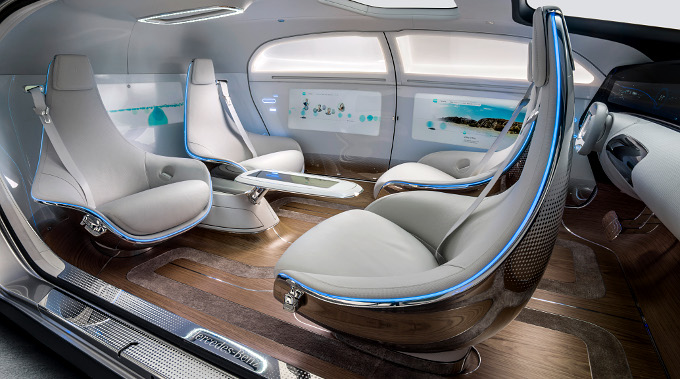 To make sure your autonomous car will be working properly during these trips, log on to Car And Us.com and get an instant service quote specific to your car, due date reminders and many other features developed thinking about the safety of your car. And you will also be able to communicate with passengers in other autonomous cars.
This blog reproduced courtesy of carandus.com