Welcome to the 2019 Cartell Newsletter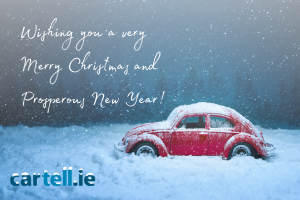 It's that time of year again, the evenings are shorter, days are colder, and we're all writing to Santa for a brand-new BMW M4… aren't we?
On a serious note, January marks the start of a new decade. It will be the third decade in which Cartell has provided the most accurate and reliable Car History Check, since commencing in 2006.
For most of us, a car is likely to be the second most significant purchase in our life. Not only for the large sum of money but because of the time spent in them, and the important passengers we chauffeur. This is just a sample of the driving factors behind Cartell's hunger to protect consumers against used car black flags such as: Mileage Discrepancies, potentially dangerous Write-Offs, and costly Outstanding Finance.
Further, an area we have put considerable focus into is the Cartell Personal Account. Now before you buy a car you can: Value it, Predict the next NCT performance, discover whether we view the Mileage as high, low or average, Calculate the VRT if you're interested in an Import, plus much more. In addition to the FREE tools you also receive a 20% discount on all 3* Cartell Checks.
Upon review of the 2019 car market to date, UK imports (98,488) exceeded 2018's figure. This makes the Cartell Car Check (which provides a complete UK history) even more vital.
As a valued customer, we would like to offer you a 30% discount which you can choose to use yourself or share with friends or family who are looking to acquire a new vehicle. See further details below.
Finally we'd like to wish you a wonderful Christmas and
a fantastic New Year from all the staff here at


---
30% Off Your Next Cartell Car Check!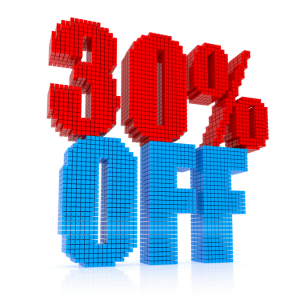 Much of the population will be used car window shopping this January, it's the thing to do! If you do come across some great used car deals and decide to treat yourself, it's incredibly important to make sure you know exactly what you're buying.
As previously stated, there is an incredible number of UK imports on Irish roads. A frightening stat from past research tells us that 1 in 3 UK cars have a hidden history, on average.
Avoid any trouble or disappointment when buying a Used Car. Use Cartell to examine whether a car was a previous write-off, previously a taxi, is on outstanding finance, has an altered odometer reading, has had a large number of past owners (which may cause insuring issues), plus much more.
Get the complete Irish and UK history from the most accurate data source and market leaders, Cartell.
Use the code "NICELIST30" to avail of a 30% discount saving you €10.50 on a Cartell Three Star Check!
---
Cartell.ie International Rally of the Lakes 2019 celebrates its Ruby Anniversary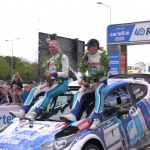 The 2019 Rally will go down as one of the most memorable. From a Hollywood Moviestar Ambassador to the first Killarney native over the ramp in the No. 1 position.
10 Years of Title Sponsorship with more to come.
---
Used Car Sales Down 4.2%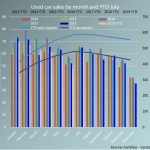 Cartell.ie announce today (21st August) on the findings from the latest state of the market report in conjunction with BAC Auto Consulting. Used car sales for the first seven months of 2019 are down 4.2% including imports and down 4.4% excluding imports.
---
Finance Levels Continue to Rise – Now 17.5%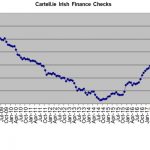 The proportion of vehicles offered for sale (across all years) with finance outstanding is 17.5% – up from 16.6% in December 2018 and 11.5% in January 2017.