Below you'll find the latest in our series of reviews exclusively written for Cartell.ie by Completecar.ie
BMW 5 Series Saloon – 2003 – 2010
Overview:
Though this version of the 5 Series was replaced in 2010, the new car is already ubiquitous, which has helped to drive down prices of the older model. If you can put up with last-generation looks it's still an astoundingly good car, with a great chassis, high quality cabin and decent economy if you choose sensibly.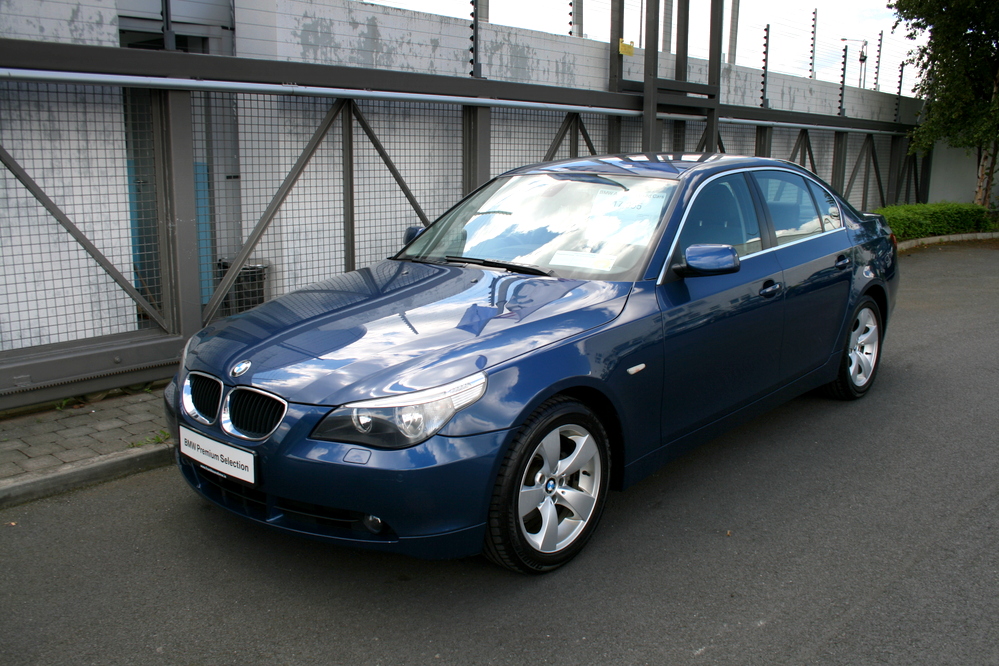 Tell me all about it:
Even today the E60 generation 5 Series looks good and when it was replaced it was still at the top of the class in terms of the driving experience, quality and efficiency. There was a wide range of engines offered, from the refined, but relatively slow 2.0-litre petrol units to the fantastic diesels of varying power output. The 5 Series has proven quite reliable and despite the premium image it offers low running costs. It's worth noting that there was a mid-life facelift in about 2007, after which economy improved substantially – try to find one of them. Make sure you test drive any example you're considering too, as some have sports suspension and others do not – and its unyielding nature may not be to everyone's liking.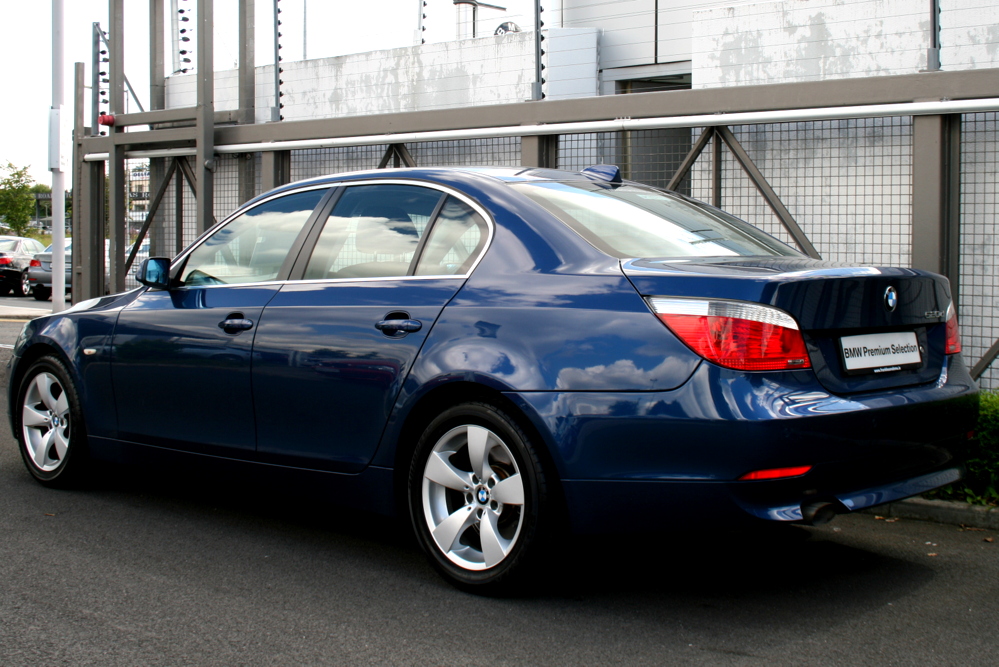 Anything I should look out for?
On the reliability side the 5 Series has a good record, though there are some known faults. Reported issues centre on clonking suspension components and the odd electrical glitch. As with all used cars we'd recommend you take the time to test every switch, system and control in full. Along with that, several versions were the subject of recalls so give a BMW dealer a call with the chassis number to ensure that your car hasn't missed out on any of this work. In general though it's as safe a place as any to put your money.
What are my options?
The best all-round trim level is SE, as it features the necessities. In terms of specification, take a good look around the cabin for desirable extras such as leather trim, an automatic gearbox and built-in satnav. M Sport models will tempt you with their sportier looks, but they usually sit on harder suspension and hence are compromised on the road. Try it out for size before you commit. The excellent 520d is all the car that anyone needs (especially the post-facelift model), though if your pockets are deep enough the 530d and 535d are highly impressive with massive performance and yet still decent economy. The 520i is gutless, though the six-cylinder petrol models are pleasant enough – but we don't think they're worth the premium on fuel consumption
How much will it cost me?
You may find a few early petrol versions on sale with high mileages for as low as €2,000, but we wouldn't recommend them. The 530d arrived before the 520d and there are plenty of those early six-cylinder diesel models available for well under €4,000. They're fine cars, but annual tax will be costly. Even the first of the 520d cars are holding firm at about €3000 – €4,000.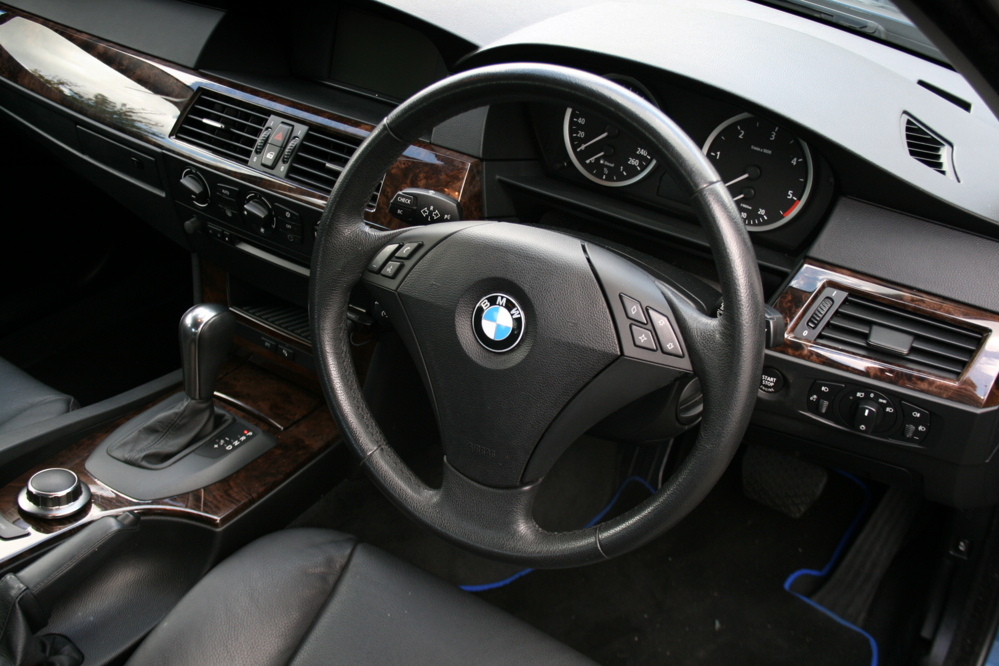 How does it compare to the later model?
The 2011 5 Series is considerably different. It's far more spacious inside and generally more comfortable on the road. BMW transformed it from a luxurious sports saloon to sporty luxury car – with the emphasis now on comfort. Its interior is all-new too, and more cutting edge in terms of style, materials used and technology. The model line-up is largely the same, though BMW is more generous with its equipment nowadays, and buyers have more high-tech options than ever before. Somehow better economy has been extracted across the line-up, without sacrificing performance, and the petrol engines are virtually all turbocharged now making them faster than ever, but far more economical.
Rememeber if you do have your eye on a used BMW 5 series and if you are searching sites like CarsIreland and come across a lovely 07 BMW 5 series in reasonable condition then don't forget to check it before buying here with Cartell.