Ahead of her presentation at Electronomous 2018 we managed to grab some time with Sharon Masterson from ITF at OECD.
In a nutshell, what are you going to be talking about at Electronomous 2018?
I look forward to introducing participants to some exciting work that the ITF has done, on shared mobility solutions for instance. Our modelling for cities like Lisbon, Helsinki or Auckland has demonstrated that if private vehicles were to be replaced by fleets of shared vehicle, only about 4% of cars would be needed to provide the same level of mobility as with private cars. This holds huge potential in terms of traffic congestion and also decarbonisation of transport, a topic on which we are also focussing at the ITF.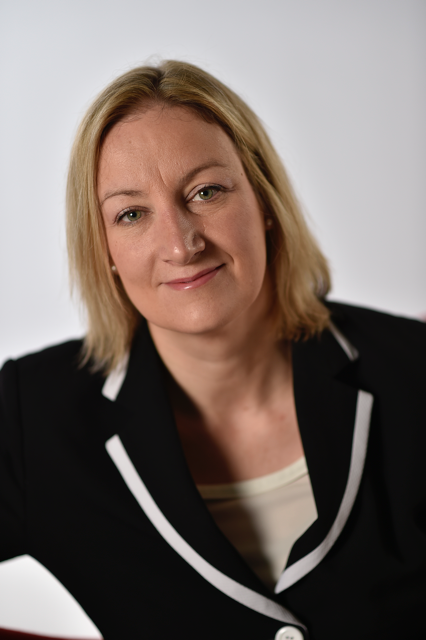 Can you tell us a little bit about your role and your involvement in the relevant space (Connected, ADAS, Transport, Autonomous or Electric Vehicles)?
The International Transport Forum at the OECD is an intergovernmental organisation with 59 member countries. The ITF is the only global body that covers all transport modes. Our role is that of a think tank for transport policy, to provides advice to our countries and their ministers. We are also increasingly working with the private sector. In 2013, we created the ITF Corporate Partnership Board that comprises companies from transport and related sectors to work with us to look at emerging issues in transport. Businesses are at the cutting edge of developments in a rapidly changing sector, and their insights are extremely valuable for policy makers when it comes to understanding trends from shared mobility, to drones to blockchain to data-driven transport policy.
Are there any other speakers you are looking forward to hearing?
Several in fact! But if I just have to pick one I would say that I look forward to meeting and listening to Clare Jones, COO of what3words. I think this is an interesting company, and an application like this can be used very broadly across transport and other sectors. In fact, it is a good example of how innovation can be used to leapfrog in developing countries to going from having no address, to a quite sophisticated locationing and address system. Clare will also speak at ITF's Annual Summit in Leipzig in May 23-25 May.
In your experience, what is the number one challenge currently being faced within the ITF in this new era of transport development?
Transport is facing a great transformation. Our challenge at ITF is to support our member countries in addressing new challenges that are an order of magnitude above what we have seen in the past, and  that are happening very fast. Policy makers need to have as much visibility as possible of what is coming in order to take decisions which will shape transport for decades to come.
How important is technology in paving the way towards a new era of personal mobility?
Technological innovation will change mobility in dramatic ways, by itself but also by enabling new business models. What we are seeing now with app-based ride services for instance is just the beginning.