In advance of Electronomous 2018 we caught up with Armin Fendrich of Ridecell for a short chat on his upcoming talk at THE CAR TECH SUMMIT/
In a nutshell, what are you going to be talking about at Electronomous 2018?
Our presentation will discuss the future or transportation. New mobility services such as ridesharing and carsharing are poised to be the fastest growing market segment in the transportation industry. Add to that autonomous cars and the cost of offering a ride drops dramatically. This is the inflection point when mobility-as-a-service emerges as the preference over vehicle ownership. Our presentation addresses why and how companies in the automotive industry need to reinvent themselves as mobility operators today to best prepare for the autonomous future. The path from the driven, traditional vehicle ownership model to self-driven, shared model is not a linear path as many predict. We will delve into the economics of vehicle ownership vs using vehicles as a service. Through our expertise from powering carsharing, ridesharing, and autonomous services, we will share our insights on how the future will change, the challenges for mobility operators and how they can best prepare to be successful in the ridehailing autonomous future of tomorrow.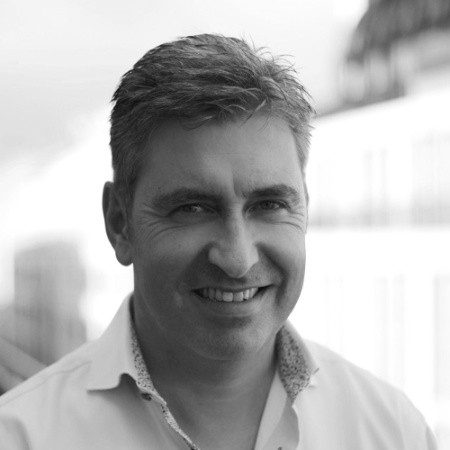 Can you tell us a little bit about your role and your involvement in the relevant space (Connected, ADAS, Autonomous or Electric Vehicles)?
Ridecell provides an intelligent software platform that empowers companies associated with automotive industry to become successful mobility operators—including OEMs, car rental companies, auto clubs, transit agencies, dealer groups, private fleet owners, and even cities. Our platform enables these organizations to launch and expand their own ridesharing, carsharing, and autonomous fleet services. Our platform is a production-ready solution that allows our customers to launch profitable new mobility services and prepare for the oncoming on-demand mobility revolution. With a team of more than 100 professionals in the US, Europe, Asia and Australia, we've already processed over 20 million rides and rentals for new mobility offerings, including ReachNow, a mobility service from the BMW Group, OMNI by Volkswagen, ZITY by Groupe Renault and Ferrovial, and GIG Carsharing service by AAA.
I am General Manager of Ridecell for the EMEA (Europe, Middle East, Africa) region and lead the development of all partnerships for autonomous and new mobility services, including carsharing and ridesharing.
Ridecell is the only platform that powers both carsharing and ridesharing—and now, autonomous ridehailing. Ridecell new mobility customers are able start with one service, knowing they can easily expand the types of business offerings as their mobility service grows and the market evolves. With multiple mobility services, all using one fleet of vehicles, service providers are seeing significantly higher utilization rates (and profits) than with a standalone carsharing service where utilization rates are highest during the day and lower in the evenings.
Any other speakers you are looking forward to hearing?
PIM VAN DER JAGT
Managing Director of the Ford Research Center Aachen, Executive Technical Leader Global Vehicle Dynamics
GARETH DUNSMORE
Electric Vehicle Director, Nissan Europe
MARCUS ROTHOFF
Autonomous Driving Program Director – VOLVO Cars
SIMON MORLEY
Lead Project Manager for Move_UK for Bosch
1 other speaker whose presentation you intend to catch – why?
Ridecell recently announced the launch of their autonomous operations platform designed to automate vehicle and operations management for autonomous fleets. Our platform gives autonomous vehicle fleets the intelligence to manage their own operational tasks, in both routine and emergency situations. And so, I am hoping to catch the autonomous presentations and hear about the progress and challenges that these operators might have as its directly linked to our business.
In your experience, what is the number one challenge currently being faced with developing your area of technology?
 The mobility as a service industry is still a relatively nascent industry that is evolving and growing. The number one challenge is ensuring that the current ecosystems associated with driven vehicles all evolve and collaborate to accelerate the adoption of new mobility services to make safer, more efficient autonomous transportation possible and strategically beneficial to all involved.
How important is technology in paving the way towards a new era of personal mobility?
Technology is already transforming the way commute today. The convenience of the app and the on-demand economy has given rise to an era of new mobility services such as ridesharing and carsharing that are impacting people's transportation choices. For example, urban area dwellers—especially Millennials—are choosing to skip the car-owning experience altogether. In fact, on-demand mobility services are poised to be the fastest growing market segment in the transportation industry. And when you add autonomous vehicles to that mix, the cost structure of on-demand mobility services changes dramatically as the cost of the driver is removed from the equation – on-demand mobility becomes significantly less expensive than owning a car. Personal car ownership will begin to decrease with people choosing to pay for their transportation as they consume it. The future of mobility will be shared, on-demand and autonomous. And these changes will be driven by technological and social trends that will collectively transform how people and goods will move about in the future.
Have you been to Kerry/Ireland before, and what are you expecting?
I haven't been to Kerry before. I am hoping to learn more about the place, the culture and its people. Also, from a business standpoint, I am looking forward to meeting with experts in the areas of connected car technology, electric vehicles and autonomous
About the speaker:
Armin Fendrich – General Manager Ridecell EMEA
Armin Fendrich is General Manager of Ridecell EMEA (Europe, Middle East, Africa). Based in Munich, Germany, Fendrich leads the development of partnerships in the region for autonomous and new mobility services, including carsharing and ridesharing.
Fendrich has a strong record of accomplishment for growing revenue in automotive and service companies including Nokia and most recently Panasonic/Aupeo, where he served as Chief Revenue Officer and Managing Director. He formerly held the position of Vice President of Sales Automotive