PRESS RELEASE
Vehicle history and data expert Cartell.ie has today (21st February) expressed its concern that a UK interpretation of its consumer protection laws could see the number of company imports coming into Ireland shoot up.
One million UK car buyers unknowingly bought an ex-rental or company car in the UK in the past 12 months. Now the Advertising Standards Authority (ASA) has ruled the fact a vehicle was an ex-fleet vehicle constitutes "material information" and should be disclosed to the consumer.
The issue raised its head after publication of a guidance note issued by the ASA in the wake of its criticism of Fiat Chrysler Automobiles UK and Glyn Hopkin in October 2017 for advertising two ex-fleet cars for sale without disclosing that they were previously used for business purposes. The ASA in its ruling in that matter stated:
We considered that if a dealer was aware that a vehicle was ex-fleet because it had previously been used for business purposes, then that was material information likely to influence a consumer's decision to purchase it. Furthermore, if a dealer knew that such an ex-fleet vehicle was used by multiple users, then that too, was material information for consumers to make an informed decision."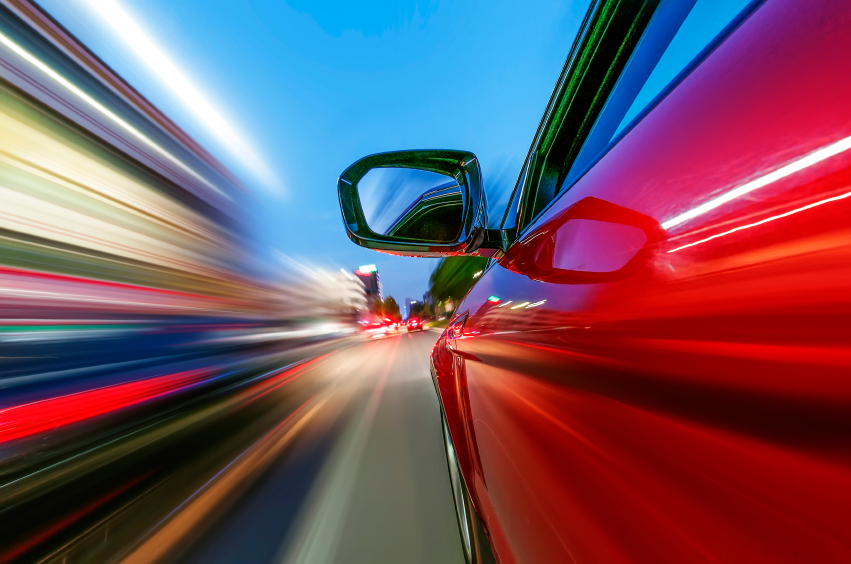 Following the ASA ruling in October 2017 Gateshead Council Trading Standards ruled against Peugeot Citroen Retail UK in January for an offence under the Consumer Protection from Unfair Trading Regulations 2008 when a customer bought a car in January 2017 for around £10,000 and was told at the time of sale that the car had had one previous owner, when in fact the previous owner was an international car hire firm. The company pleaded guilty to the offence and were fined £5,000 plus costs of £500. The court also ordered the company to pay the customer £1,000 in compensation.
Cartell.ie is concerned that the fallout from the Hopkin decision and the Peugeot Citroen Retail UK case may result in an influx of ex-fleet UK vehicles into Ireland.
Jeff Aherne, Director, Cartell.ie, says:
Our biggest fear is that if the UK motor industry fail to prevent this situation escalating it will be the courts and other regulatory bodies setting the value of second-hand cars rather than the marketplace. The levels of compensation for loss in value potentially awarded in the wake of the Peugeot Citroen Retail UK case could be on a scale which would make it financially attractive to move ex-fleet vehicles out of a developing two-tier UK market and into Ireland – where the benefits of ex-fleet vehicles are better understood".

While the cross-border flow of used vehicles ebbs and flows with exchange rates and other factors, the risk of ex-fleet vehicles flooding into Ireland could have an impact on used values, which are tracked monthly by Cartell.ie in the "Trade Retail Guide".  A UK Trading Standards decision causing a significant increase in company imports is not something we want to see as the impact on the Irish car market – and particularly on used values – would be large," Aherne concluded.
One of the difficulties for the UK dealer network is obtaining information the vehicle in question was an ex-fleet vehicle. While this information is readily available in the Irish market – a Cartell.ie Car History Check will tell if an Irish vehicle was a company vehicle or a taxi/hackney and its tax class – it isn't obtainable in the same way in the UK.
On the question of values: fleet vehicles are actually seen as a good used car purchase. These vehicles are generally well maintained in accordance with the manufacturers' schedules and are in good condition. Cartell.ie would not be in agreement then with the ASA ruling in the Hopkin case when it dismissed the argument that ex-business single use vehicles might be at least as well maintained as ex-private vehicles.
ENDS
Notes to Editor:
For media enquiries about this article, please contact:
John Byrne, john@cartell.ie, +353 (0)87 4199018, or
Dean Bowkett, dbowkett@cartell.ie +44 (0) 7962 176198
About Cartell.ie
Cartell is the market leader in automotive data services. As well as confirming whether a vehicle has outstanding car finance, is recorded as a taxi/hackney, or has previously been written-off, a Cartell Car Check also confirms many other details, including the make, model, colour, door plan, and engine size. Cartell can also supply you with a full UK vehicle history check through its partners HPI UK.
HPI are the market leaders in the UK and have been the No.1 supplier of car history data since their launch in 1938. Cartell is the only company in Ireland with licensed access to HPI UK data and the National Mileage Register in the UK, which holds over 200 million readings. In 2006, it established the official National Mileage Register, Ireland's largest database of mileages with almost 20 million readings, to alert car buyers and dealers to potential mileage discrepancies.