In February 2014 Vehicle History Expert Cartell.ie reported the most popular day to buy or sell a motor vehicle in 2013 was a Tuesday. Read that article here.
Fast-forward 4 years and Cartell data continues to show the most popular day to buy a used car in Ireland remains as Tuesday.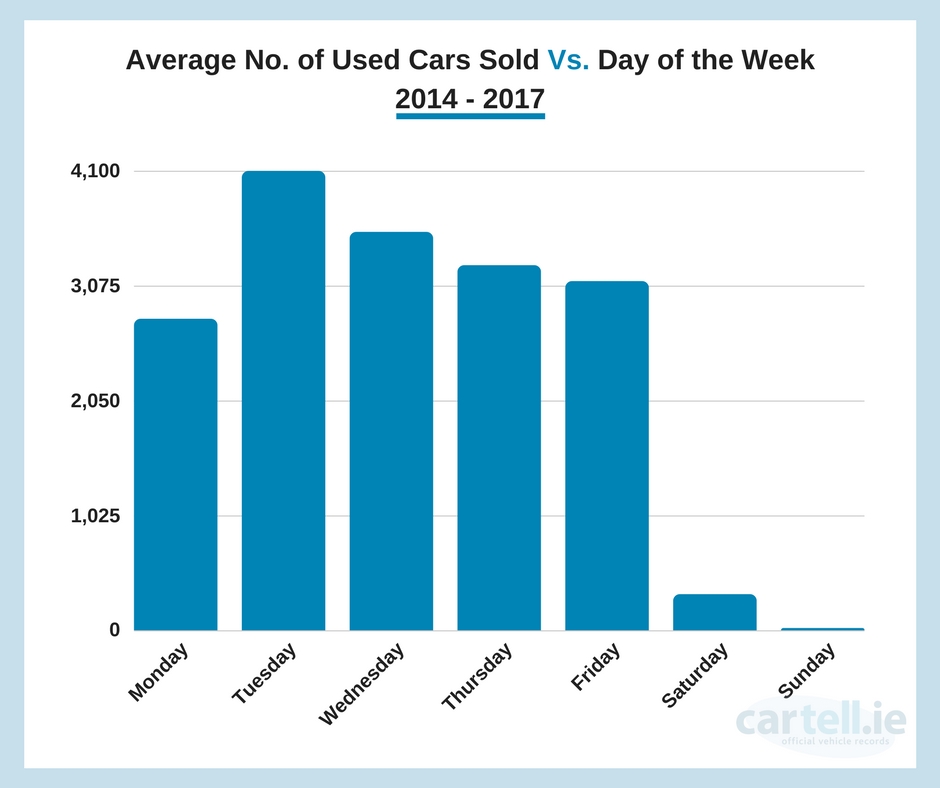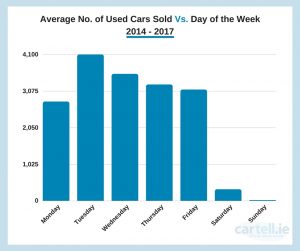 Looking further into this, Cartell found similarities in dates as well with the first Tuesday in February topping the list in multiple years.
If you're thinking about buying a car today, whether native or imported, make sure you get piece of mind first with a Cartell 3* Check.