PRESS RELEASE

Vehicle history and data expert CARTELL.IE announced today (2nd March) that it is to continue as title sponsor of the International Rally of the Lakes in Killarney for the next three years.
The vehicle history expert has been the title sponsor of the event since 2010 and it will continue that agreement for 2017, 2018 and 2019.
The rally, now its 38th year, is run by the Killarney and District Motor Club on the May Bank Holiday weekend and it is one of the highlights of the Irish motor sport calendar.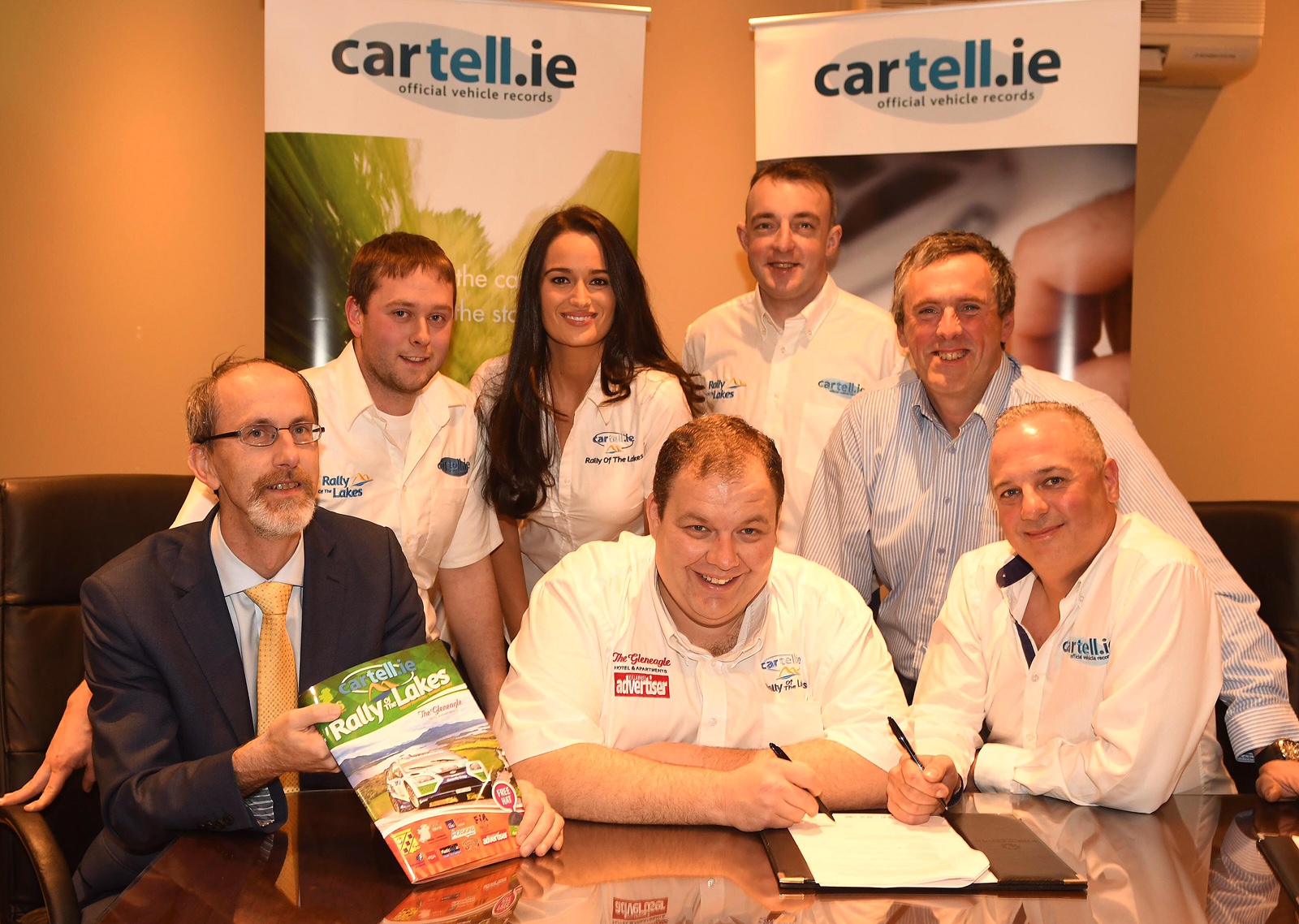 The community event is worth an estimated €10 million to the local economy every year and it attracts well in excess of 20,000 people to the town.
Killarney and District Motor Club Clerk of the Course, Anthony O'Connor said:
Cartell.ie's support and input is invaluable and their continued sponsorship is testament to their commitment to Irish motorsport."
Director Engineer of Cartell.ie, Jeff Aherne, remarked:
We are proud to be a part of rallying heritage and to be involved in this tremendously successful and well-organised event. We appreciate the rally is of vital importance to the continued vibrancy of the tourist economy in Kerry and West Cork."
The annual Cartell.ie Rally of the Lakes is renowned for having some of the finest tarmac stages and iconic stages in Western Europe. It has been headquartered at the Gleneagle Hotel in Killarney since 1980 and aside from Cartell.ie – who act as title sponsor – the event is also supported by The Gleneagle Group, Ordnance Survey Ireland, KC Print and the hoteliers and traders of Killarney.
ENDS
About Cartell.ie
Cartell.ie was set up in 2006 to help buyers make an informed choice when buying a used vehicle – including imported vehicles – by providing a user-friendly and cost-effective vehicle data checking service. Cartell.ie is a totally independent company and fully Irish owned.
For further information please contact John Byrne on 087 4199018 or at john at cartell.ie or check out www.cartell.ie  for further information.