Vehicle history and data expert Cartell.ie is at the 86th Geneva Motor Show. This is the 5th year we've covered the Show and it's as extravagant as last year. There is a new Aston Martin, a new Ferrari and best of all – a replacement for the Bugatti Veyron. We'll get around to all that later but this year we want to focus first on some of the new mass-market vehicles making their debut. At the end we'll give you a best-of-the-rest run-through including some pictures from the special Tag Heuer Racing Exhibition!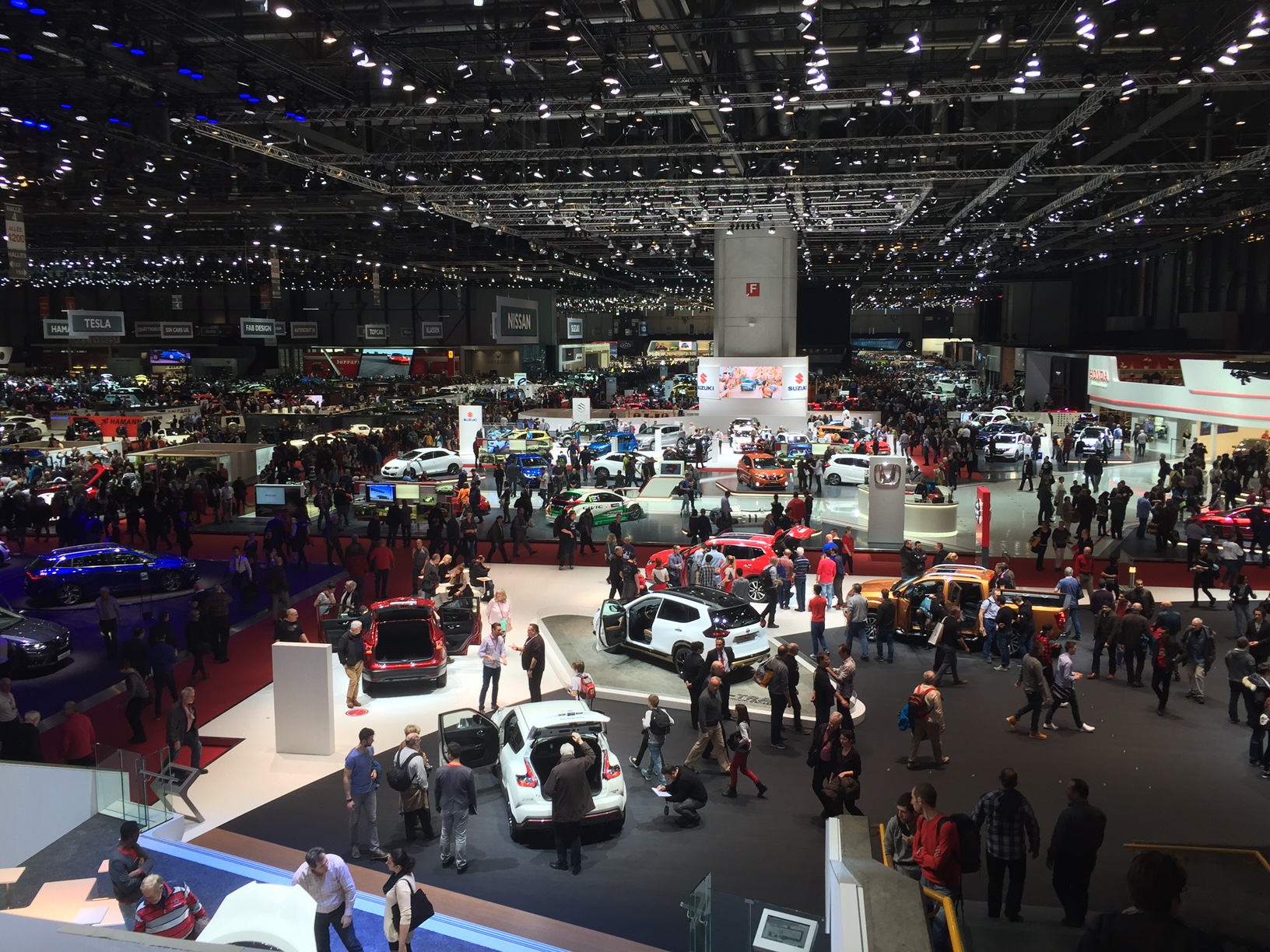 SUVs and Crossovers at Geneva
This year the prominent theme is "SUV" – Sport Utility Vehicle – and this applies at all ends of the market. Remember the SUV with its compact sporty design and higher driving position is taking off worldwide as consumers start to move away from traditional saloons and hatchbacks in favour of something considered more versatile. Fuel economy figures are also playing a part as families realize they can get equivalent or improved economy from a bigger vehicle – and with the price of oil low the market is primed for big advances in sales of SUVs – SUV and Crossover sales increased 24% in Europe last year and this segment outsold everything else for the first time!
Hardly surprising the manufacturers are rolling out SUV options to the market at Geneva:
We mentioned in our preview two weeks ago that Audi planned to show us their brand-new-to-market Audi Q2 – their entry-level crossover (a vehicle that combines elements of the SUV). This looks great in the flesh in Geneva and we definitely expect it to make an impact in the market in Ireland – it's going head-to-head with the Mini Countryman. Side profile is interesting with an indentation that drops below the level of the door handle creating a distinctive hollowed-out-look. Inside it's similar to an an Audi A3. This SUV will fit alongside the growing Audi SUV range which includes the anticipated Q4 – a result of over €22 billion investment into new and incremental products by Audi.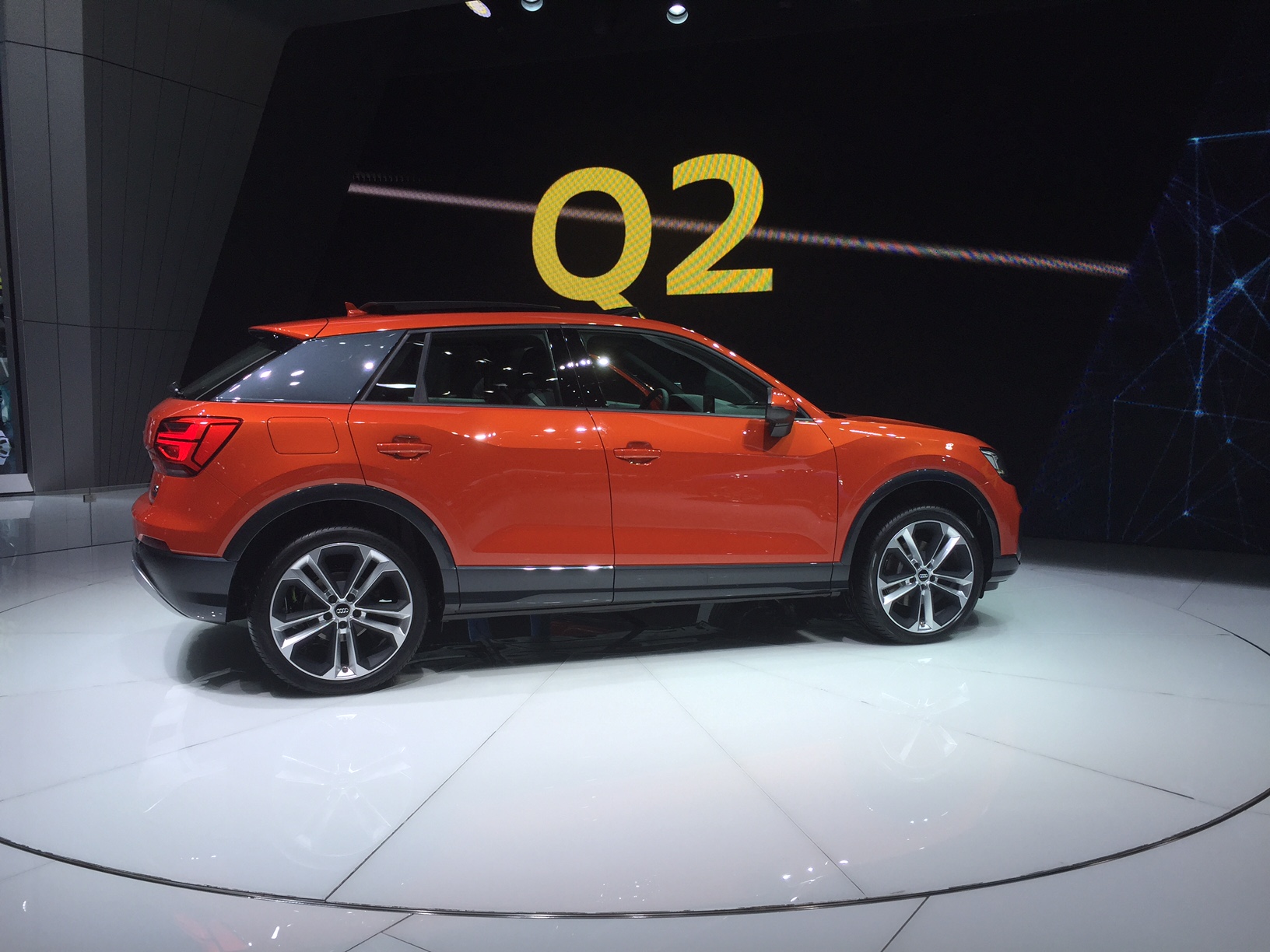 The Ford Kuga gets a facelift at Geneva. It gets additional chrome trim, new grille designs and unique paintwork in its "Vignale" guise. Reportedly Ford is pushing its up-market Vignale brand in response to the demand for its high-end Titanium trim. It gets a new 120bhp 1.5-litre TDCi diesel engine with front-wheel drive, which is capable of returning 64.2mpg while emitting 115g/km of CO2. A 2.0-litre TDCi diesel unit is also available with 150bhp, in either front-wheel drive or all-wheel drive; it returns 60.1mpg and emits 122g/km CO2.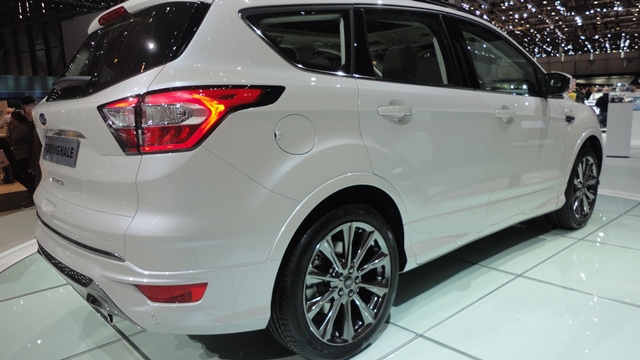 The VW Tiguan is now in its second generation and it rolls up at Geneva with a new look – similar to a Passat from the outside – and an extensive lineup of engines (8 in total). The Tiguan is proving a hit with the consumer – 2015 was a strong year for the model – so this 2016 version is arriving to market at an interesting time. It offers a more spacious cabin and a sharper look from the front especially.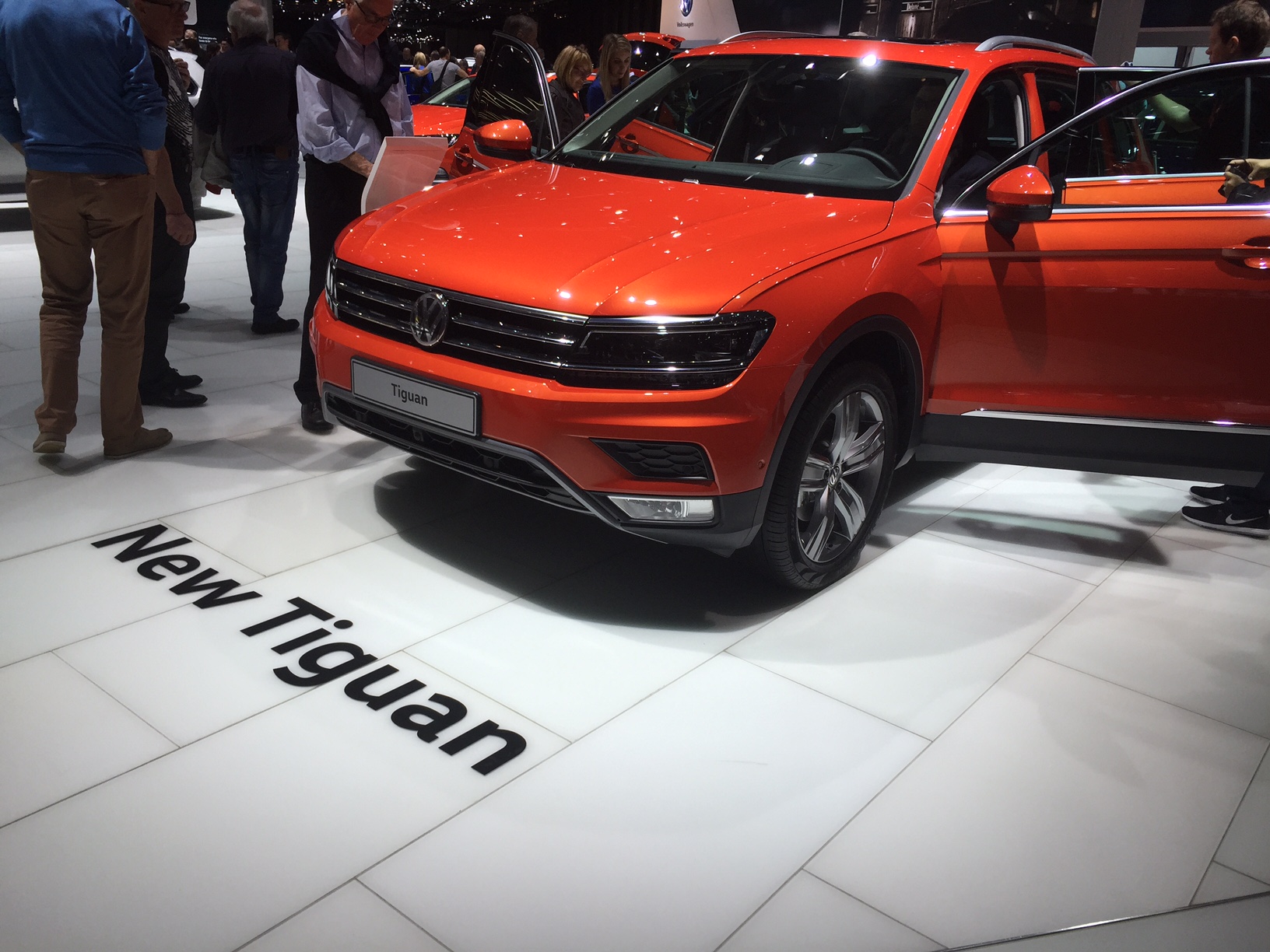 Another SUV from the VW stable is the Seat Ateca – named after a town in Spain. The vehicle is apparently aimed at the likes of the Hyundai Tucson, Kia Sportage and the Nissan Qashqai. Despite being shorter than the Qashqai, Seat claims its boot is considerably bigger at over 500 litres. The front looks similar to a Seat Leon. Seat design chief was quoted recently as saying:  "This car had to be like a big brother to the Leon, but we will introduce stronger evolutions over the next 18 months."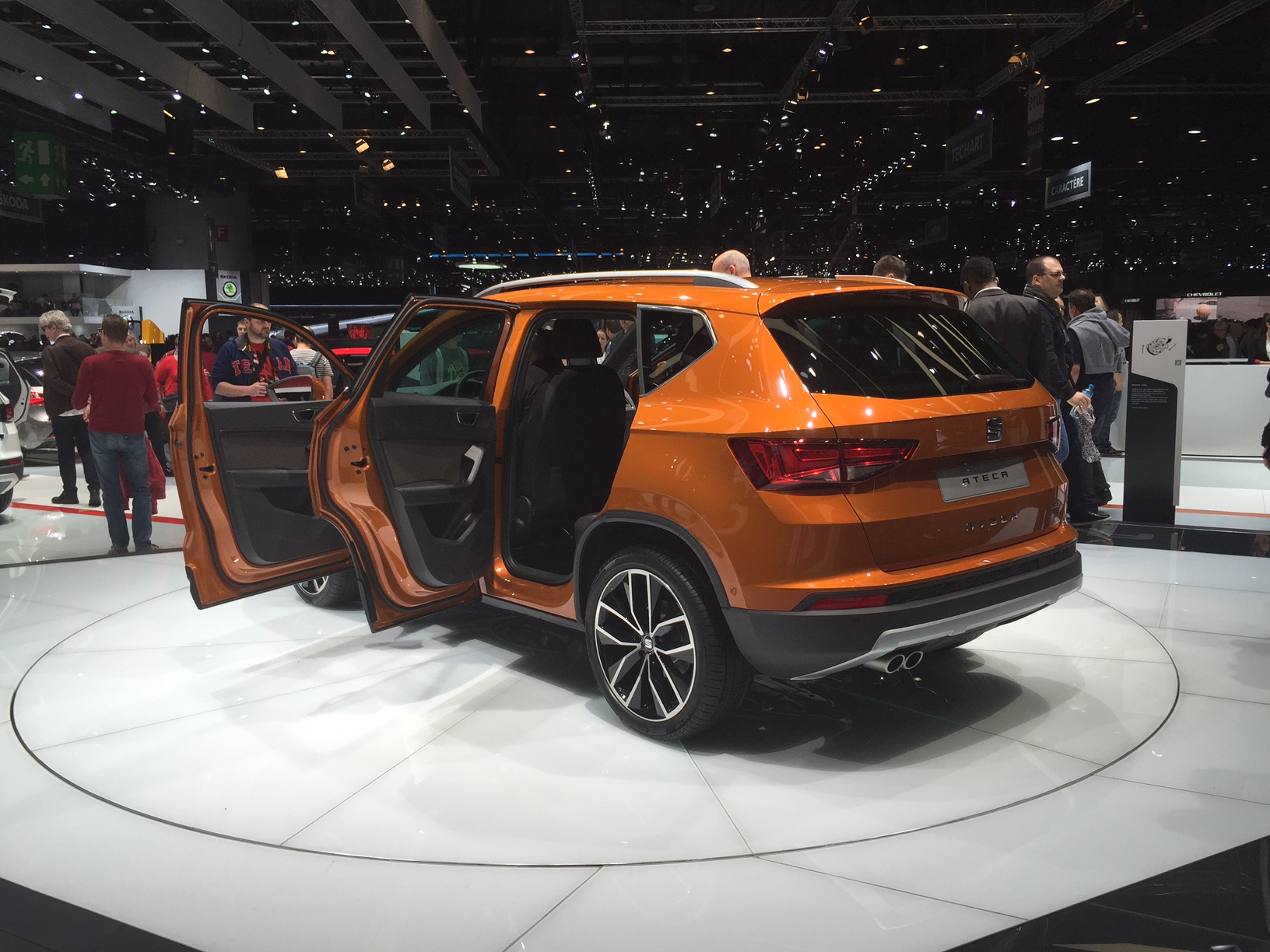 And at the other end of the market Masarati is catering to people who want to spend a little more on their SUV. They unveiled the Levante SUV which uses the same twin-turbocharged 3.0-litre V6 petrol and diesel engines as the Ghibli saloon with three power outputs ranging from 247bhp through to 345bhp.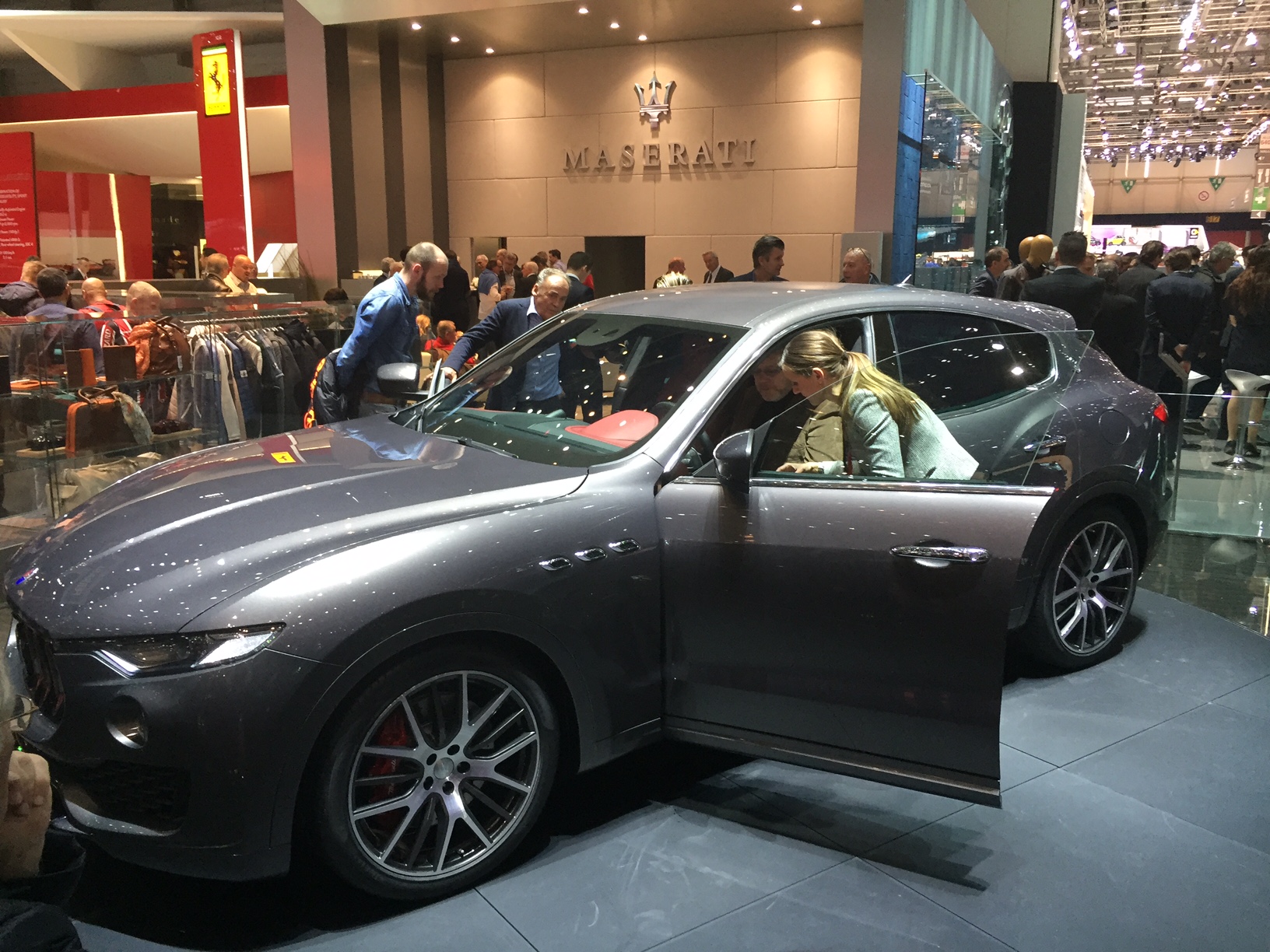 MPVs at the Show
Attempts are being made to spruce up the Multi-Person-Vehicle Segment. For too long these vehicles were considered the "ugly duckling" of the manufacturer lineup with little attention given to exterior design – hence the often unimaginative boxy shape. The Citroen C4 Picasso was a welcome addition to this segment- in terms of its look- and now it's nice to see the new Renault Scenic MPV at Geneva with similar design cues.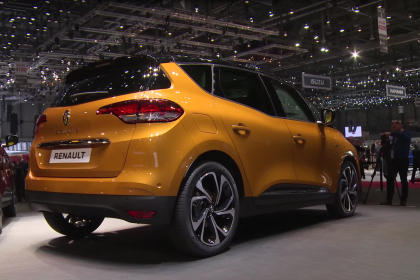 The Peugeot Traveller has also been unveiled. This MPV/MiniBus will be offered to market in two versions: a flexible 7-seater MPV version- perfect for family motoring, and a luxury executive version for business shuttle use. The latest Peugeot model unveiling is the fruit of a joint Peugeot, Citroen and Toyota collaborative agreement. The aim of the collaboration is for the three parties to offer a competitive product in the mid-size, light commercial vehicle, shuttle and family Combi segments, while benefitting from development and production cost optimisation.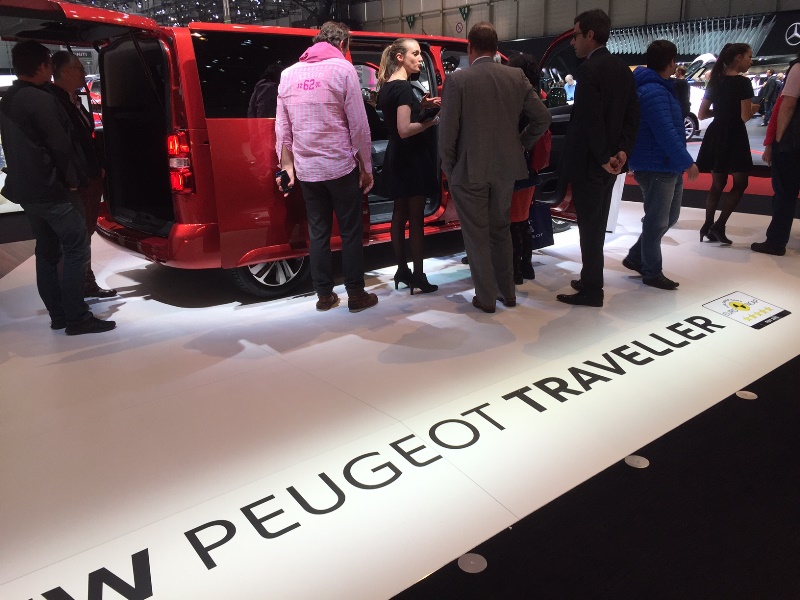 Show-Stoppers!
There were two major world premieres at the Show: one was the new Aston Martin DB11 replete with clamshell bonnet and that mean-looking grille! Seemingly referring to the new DB11 Aston Martin CEO Andy Palmer told a UK car publication last year: "We have the issue with some people saying the cars all look alike – that's solved in the next generation of cars." This is a huge launch for the brand. Over the past 18 months or so there has been a lot of chatter about the Ferrari La Ferrari, the McLaren P1 and the Porsche 918 – so much so that observers may have been forgiven for questioning whether Aston Martin could ever reclaim top-end luxury motoring headlines. Coupled with a recessionary market and new private ownership since 2007 some feared the brand was in decline. The DB11 with its fresh new look, and meaner front-end, is attracting huge attention here in Geneva. Palmer says: "The DB11 rightfully places Aston Martin once again as a leading brand in the luxury automotive market." This vehicle has an impactful side profile with strong lines and a nose that spikes forward.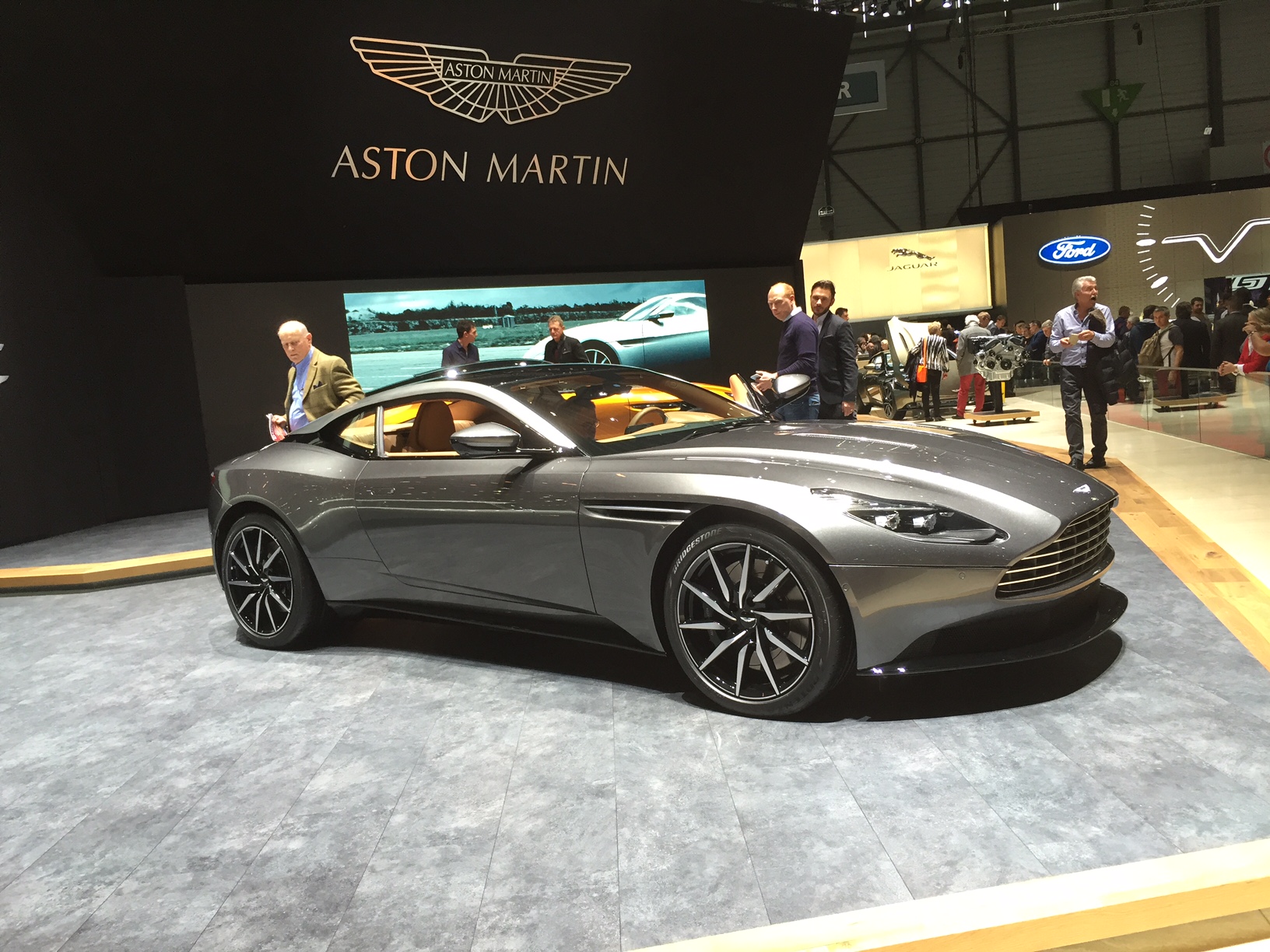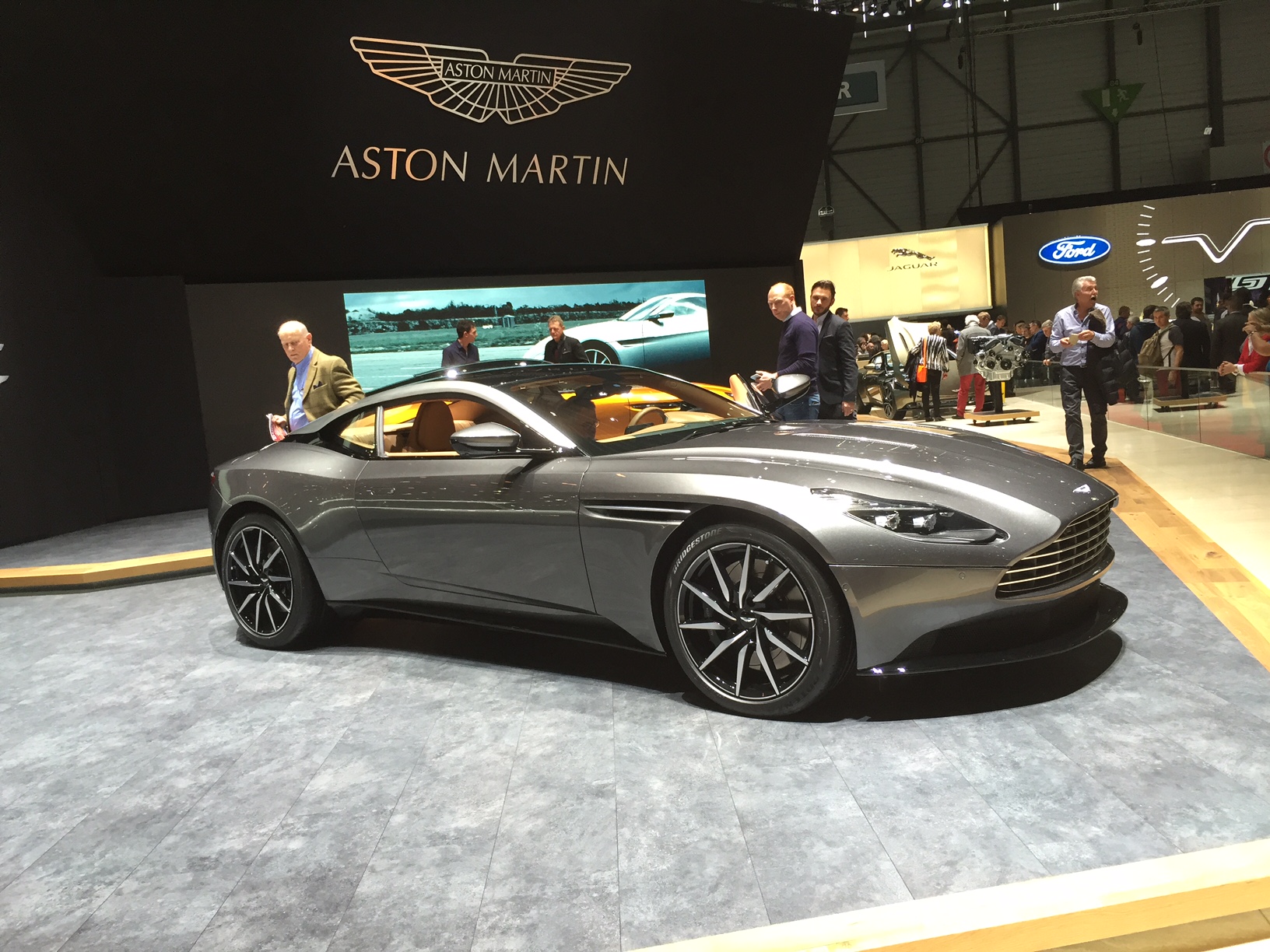 The other major premiere was the new Bugatti Chiron. There were hoards of people around the Bugatti stand to catch a glimpse of this Veyron replacement. Its engine, set up in its own display, was also photographed a lot while Cartell.ie was at the Bugatti stand. It's only yards away from where we saw the Koenigsegg 1,000+ bhp Regera last year – and this Bugatti (at 1,479 bhp) is possibly even more incredible. The speedometer on this vehicle goes around to 500 km/h! Look at the air vents on the side of it! We've been told this vehicle is an example of substance taking priority over design- everything is there for a reason! Of course we're really curious to see how this performs in the wild!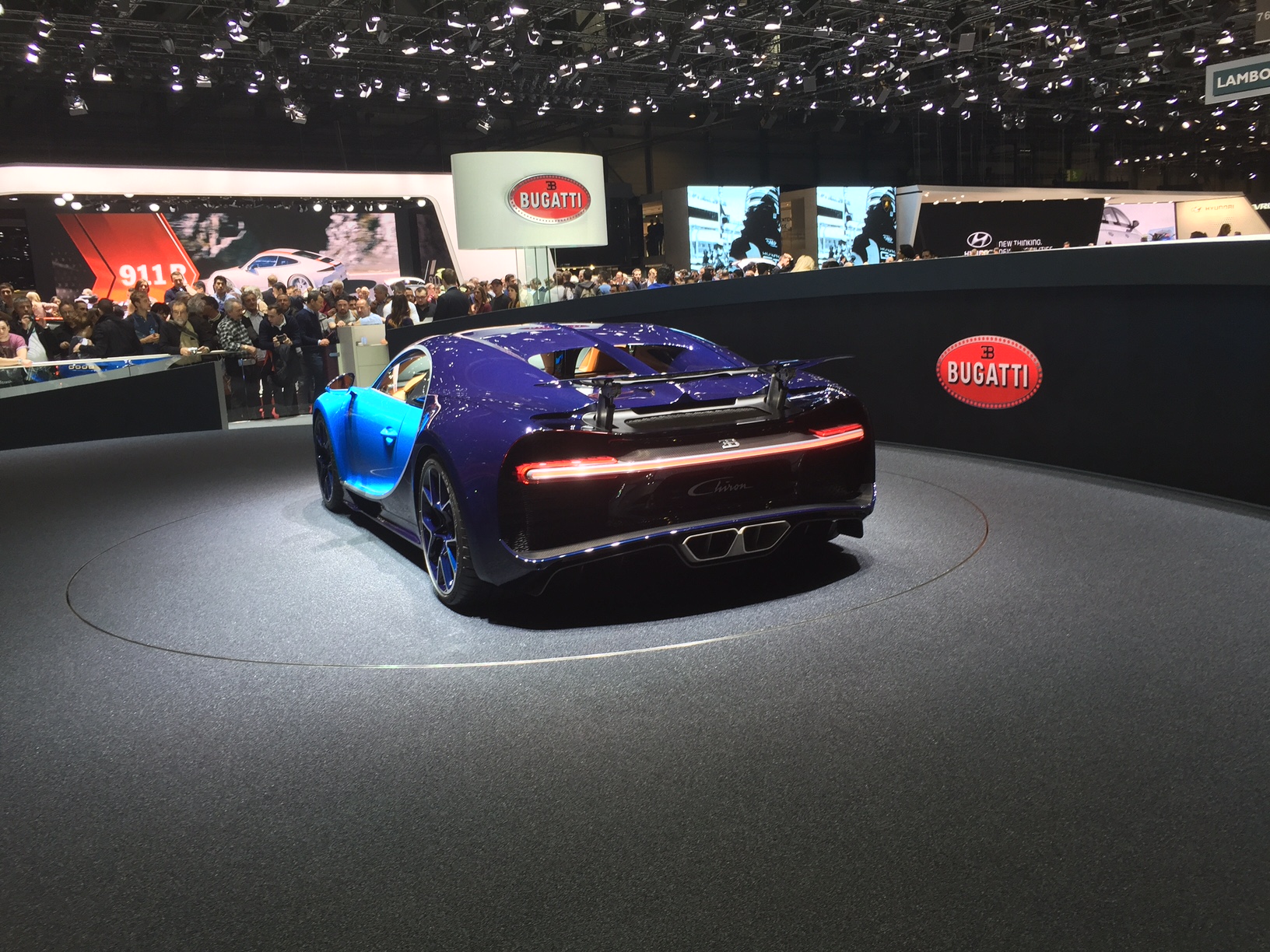 As always Geneva featured plenty of world-first vehicles for buyers at the top-end of the market. Here are a few more from the usual array of show-stopping vehicles including the Ferrari Lusso, the McLaren 570GT and the Porsche 718 Boxster.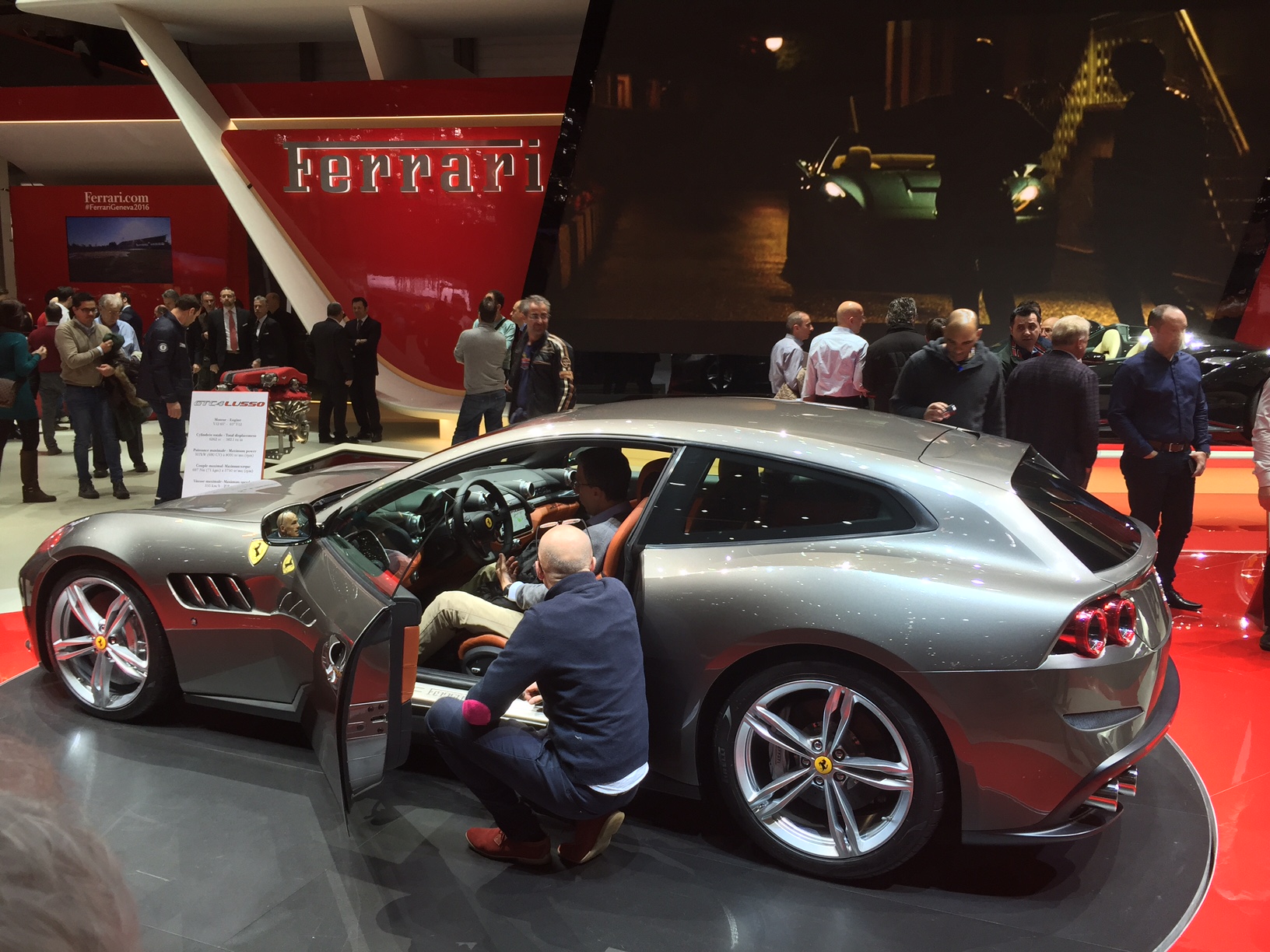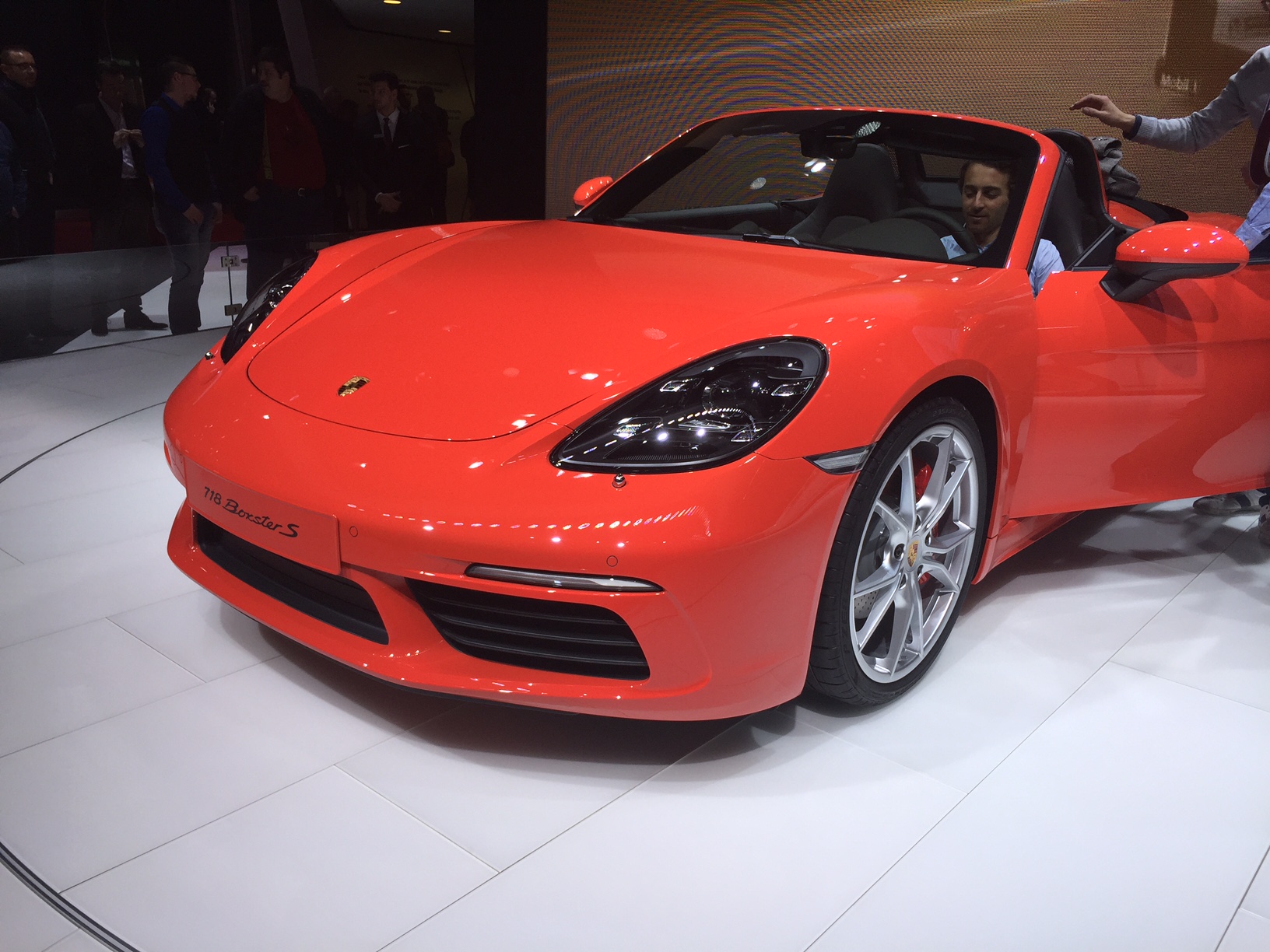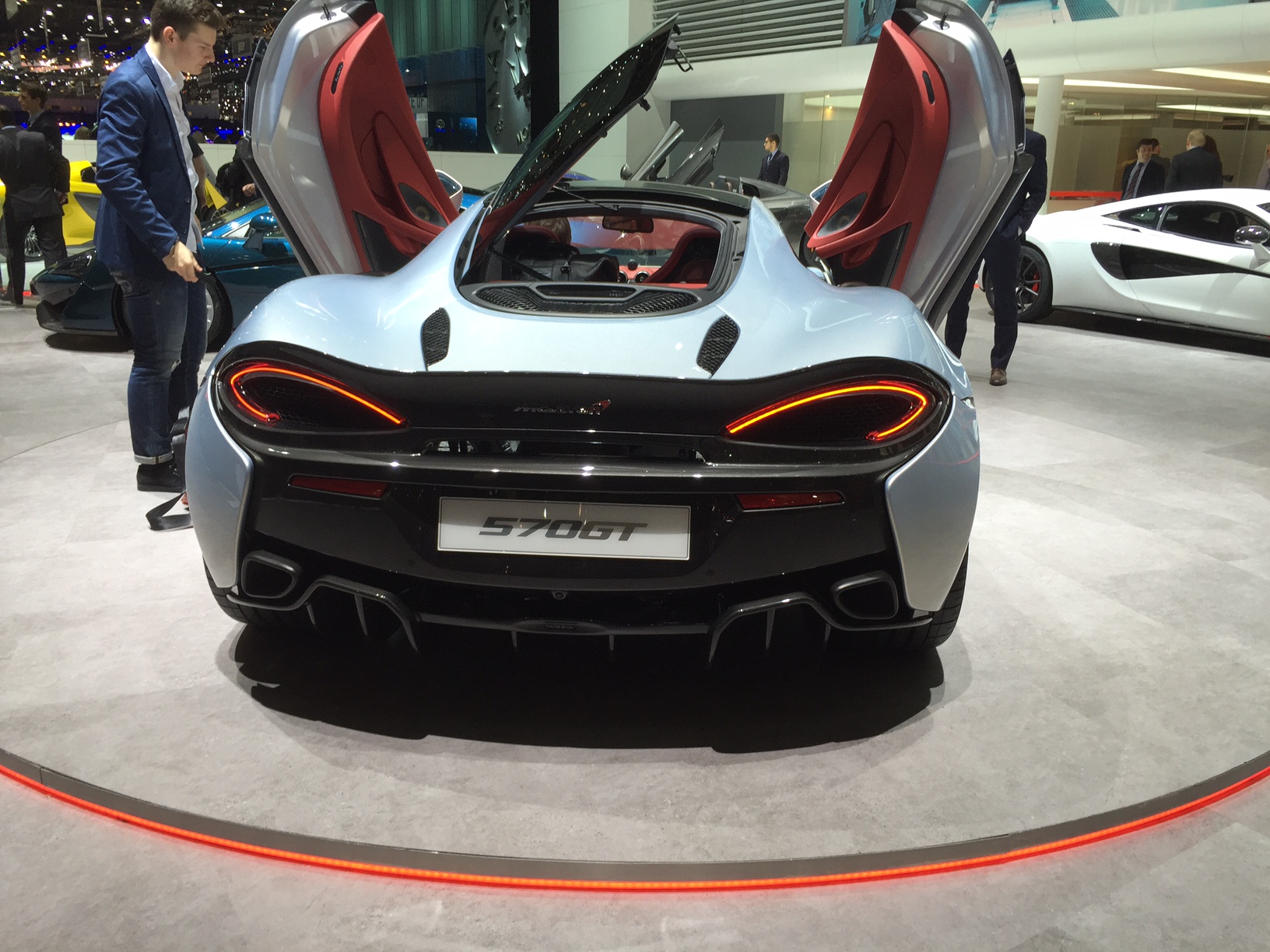 Special Exhibition: Tag Heuer
In a special 1000 sq m exhibition space Tag Heuer celebrate its extensive motor racing heritage. Simulators, video content and sports vehicles feature in this space. It also marks its new F1 partnership with the team now known as "F1 Red Bull Racing Tag Heuer". Vehicles featured include: the new F1 vehicle for this season, the Porsche Dempsey Racing 911 RSR, and the Formula E 2016.
Conclusion
So, that about wraps things up from the Show this year! We hope you've enjoyed our coverage and check out our facebook page for the full album (200+ pics) from Geneva Motor Show 2016. We'll have a special Geneva Motor Show Competition later this week on our Facebook page!