Vehicle history check expert Cartell.ie reports the 66th International Motor Show at Frankfurt will be upon us in September and we thought we'd preview four of the anticipated models expected to debute at the Show.
One vehicle eagerly anticipated will be the 2016 Audi A4. The A4 is proving tremendously popular with used car buyers at the moment and Cartell.ie was fortunate to test drive the 2016 version in Germany earlier in the Summer. Car Magazine says prices are already available for the German market:
In Germany, the 3.0 TDI retails at €50,150 (UK prices have not yet been confirmed). Irrespective of the engine size, Avants cost €1850 extra. At the other end of the scale sits the boggo, manual transmission 150bhp 1.4 TFSI which can be had for €30,650. Positioned between these two extremes are the potential best-sellers, the 2.0 TDI and 2.0 TFSI both of which are rated at 190bhp."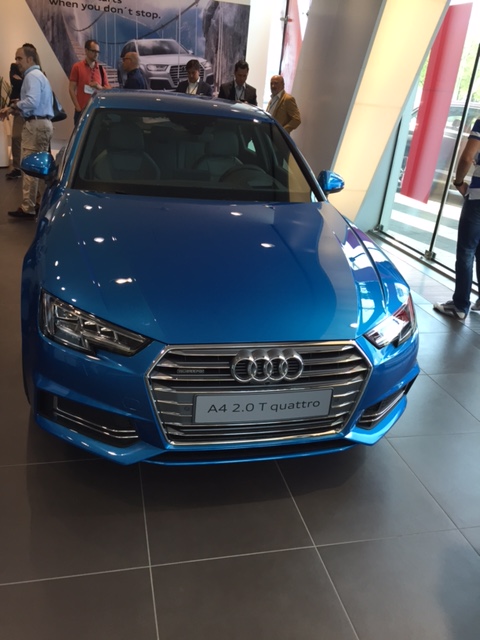 The "new three series from Italy" the Alfa Romeo Giulia will launch in Frankfurt. This is actually the new Alfa 159 (which hasn't been manufactured for a few years now) and it looks great! They're even launching a Giuilia in red-hot Quadrifoglio 'Cloverleaf' spec which will compete with the BMW M3. We think it looks the business!
The new Renault Megane is set to launch in Frankfurt also. This new version has only been spotted camouflaged in the wild so we'll have to wait for the Show to see how it looks. The Megane is an important car for Renault – the company is reported as acknowledging the interior in particular of the current version was much criticised – and they will be hoping the new generation sells well.
And…finally … at the top-end of the market check out this beautiful new Ferrari which will feature at the Show. The Ferrari 488 GTS is the Spider version of the new 488 GTB which we featured in our album from the Geneva Motor Show earlier in the year. The Spider version is expected to also house a turbo-charged engine.