Vehicle History Check expert Cartell.ie is 9 years old! And to celebrate we are offering consumers a special gift – a voucher worth 30% off a 3 star or 2 star vehicle history check! See below! Cartell.ie was the first vehicle history checking company in Ireland, and, it doesn't seem like 9 years ago we began to better inform our customers about their next potential purchase! In that time we've had loads of successes we are very proud of including:
Successfully lobbying Government to criminalise the practice of vehicle "clocking"
It took time! We drafted our own  in-house "clocking bill" in 2010 and the Government of the day rejected our suggestion completely! But, we persisted, and in 2014 our proposal was successfully incorporated into Road Traffic Legislation and is now law in Ireland!
Launching MIAFTR and lobbying for regulation of write off data in Ireland
In 2010, aware that not all write-off information was available to the Irish consumer, we set up a facility called the Motor Insurance Anti-Fraud and Theft Register (Ireland) which allowed insurers to upload their write off data so the consumer can access it – when you carry out a check with Cartell.ie! We also called for the Government to regulate this area, to make it mandatory for insurers to provide their data, and we are continuing to work on this! The latest news is that the Government has already drafted legislation and handed it over to the Transport Committee in the Oireachtas for their views!
Launching the National Mileage Register & achieving almost 15 million mileage readings!
Shortly after launching Cartell.ie we set up the National Mileage Register in 2006. We understood that vehicle history checking on our site would be better served with a huge mileage database! We have nearly 15 million readings now and that number is growing all the time! Considering there are around 2 million vehicles in the Irish fleet we think this is an impressive achievement!
Sponsoring Irish Sport!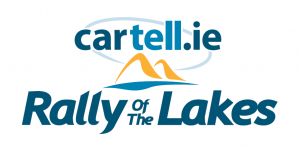 Since 2010 Cartell.ie has been proud sponsors of the International Rally of the Lakes in Killarney! This pivotal event for tourism in the South West is staged every year during the May Bank Holiday weekend and features some of the most stunning rally stages in the world! We are tremendously proud of our association with it and the benefits it brings to the local economy.
So, all in all, not too bad for 9 years… help us celebrate by availing of our birthday discount: Just type "cartell9" into the voucher section of the site before completing your vehicle history check (discount applies to consumers availing of our 3 star and 2 star vehicle history checks!)