Vehicle history expert Cartell.ie are no strangers to discussions on electric vehicles (EVs). Most recently we covered the subject in July in one of our blogs which explored the advancements in popularity for this new breed of car and our preparedness in Ireland for the EV. The subject of electric vehicles continues to feature in the news for various reasons. Recently we visited the Geneva Motor Show – a showpiece for all the latest industry marvels- and one noticeable feature was the dearth of new electric plug-in vehicles at the event. Sure, we saw the BMW i3 and i8 and there were some nice electric models from Tesla which attracted interest but – generally speaking, there were still a lot of diesel and petrol engines on display on the various manufacturer stands – the electric revolution is certainly not yet upon us.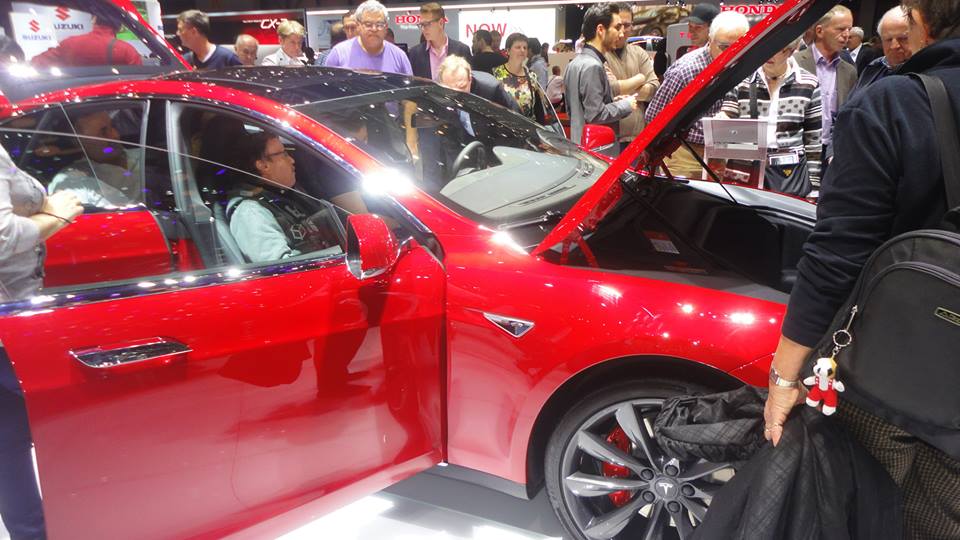 In one interesting online article Silicon Republic recently gives account of electric vehicle ownership in Ireland – pointing out that public charging points are fundamental to the experience  and the term "ICEd" (an acronym for when an internal combustion engine is parked in one of the bays left for EVs to charge) has become an issue. This can cause considerable anxiety not least because EV owners, already suffering range anxiety, may have to shuffle on to the next charge point.
Elon Musk, owner of Tesla, accepts that range anxiety is an issue and now says it will be "impossible to run out of range". In a tweet earlier in the week Musk indicated he was addressing the issue through a software update. Now, Business Insider (UK) says there are two innovations for Tesla S owners:
The first is a "range assurance" application, which according to Musk will make it impossible to run out of range with the Model S sedan unless "you do so intentionally." The app communicates with Tesla's Supercharger network and warns you if you're in danger of running out of range, then finds the closest Supercharger. The second is a trip planner, which will integrate the Supercharger network with the network of Model S cars on the road and their navigation systems. The feature will optimize long-distance trips for drivers, directing drivers toward what Musk called the "convenience inflection points" of travel."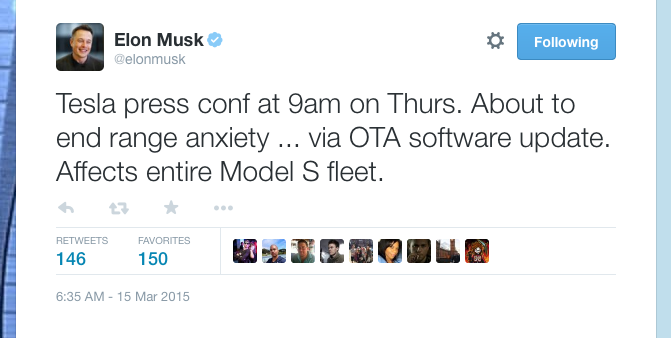 Problem solved! And Autotrade.ie says Tesla plan four Supercharger sites for Ireland! The only issue then – for those of us following the market – is that a Tesla S for an Irish buyer will cost north of €80,000..