Vehicle History Check expert Cartell.ie is delighted to welcome you to our LIVE coverage of this year's Geneva Motor Show. As we mentioned last week this is our 4th time to cover the event and it's the 85th Edition of the Show from Geneva. So, what have we got in store this year? One thing we've noticed already is the volume of people at the event. Most of the stands are generating considerable interest and there is a buzz about the place. Talk in the media all week has been about the resurgence of the industry and how the cars at Geneva are depicting a post-recessionary cycle in Europe. Certainly, there are a lot of beautiful machines to admire here.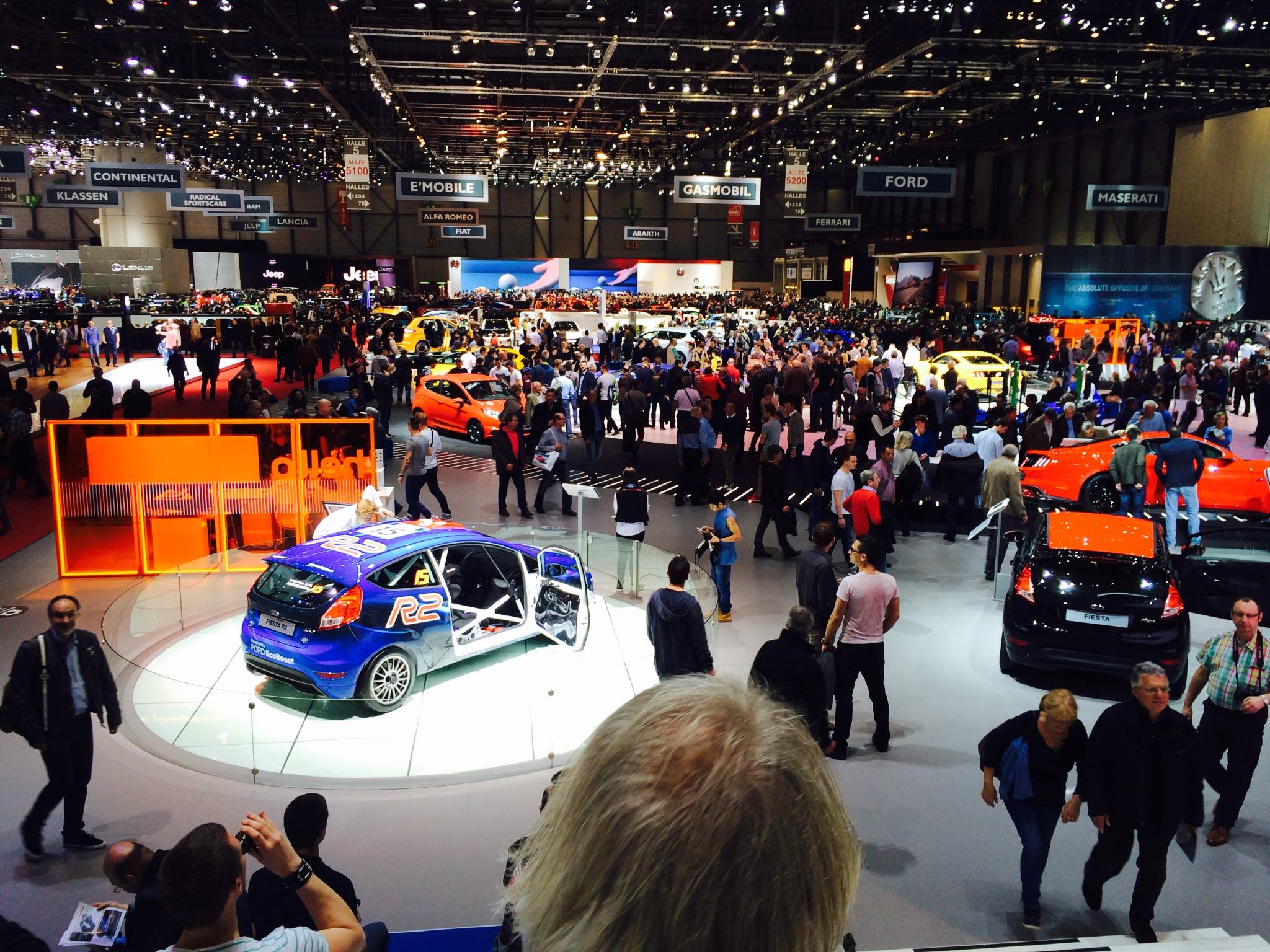 Porsche 911 GT3 RS
At the L.A. Motor Show in November the Porsche 911 GTS squared up against new-market-entrant the Mercedes AMG GT with many insiders saying the AMG GT upstaged the 911. Porsche obviously wasn't going to let that happen again as this show-stopping GT3 RS has been the talk of Geneva since it was unveiled last week. It's difficult to explain how well this vehicle looks in the flesh – it's a beautiful machine – and is attracting huge interest from those gathered here. Porsche choose to unveil it on the stand, as opposed to pre-show, and apparently the crowd was around 50-people-deep to glimpse the vehicle for the first time last Tuesday. This is a stripped-back 911 which one commentator described as "blurring the line between road and race". You can see a factory Porsche test-driver put it through its paces online and admit "it could be a street car or a racecar".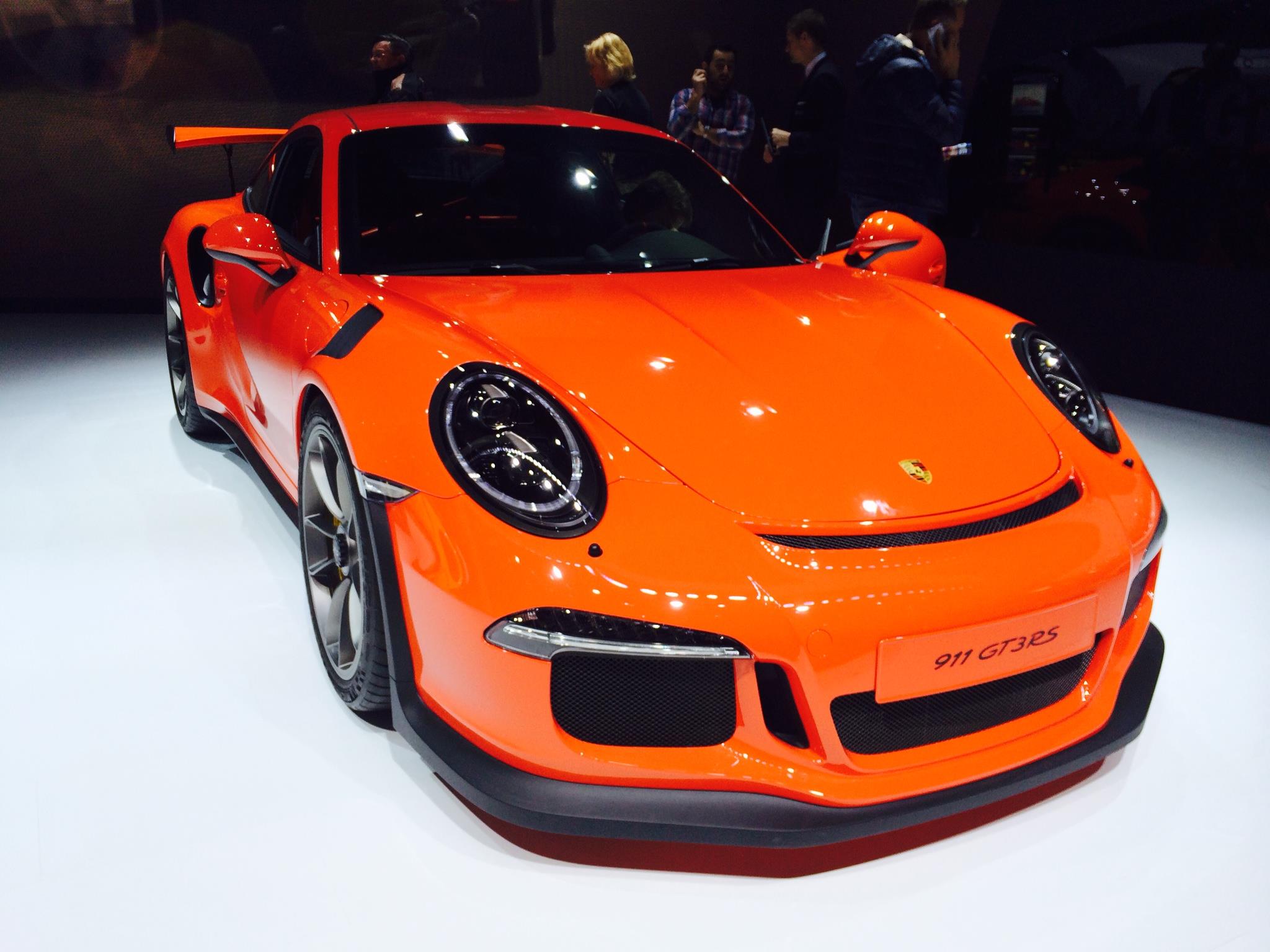 BMW M
The M Cars all lined up in a row looked great and attracted a lot of attention in Geneva today. In photo you can see the X6 M (in the distance), M6 and M4. There's also a picture of an M Performance TwinPower Inline 6-cylinder Diesel from the BMW M Division.

Skoda Exhibition Stand
Skoda has done a superb job in Geneva of promoting its vehicles, not just inside the venue but also outside; the Skoda publicity and marketing people have certainly delivered another great stand that is attracting the crowds. Last year punters received a voucher outside to collect a free pair of glasses (very large green ones) and some goodies on presentation of the voucher at the Skoda stand. This year Cartell.ie got a free pair of black glasses – not quite as nice – but we'll find someone that will use them!

VW
The VW stand features the new Passat Alltrack and the new Touran. The Alltrack is based on the Passat estate but is higher by 27.5 mm and has better off-road capabilities. Within the MPV segment the VW Touran is a significant vehicle and as our blog on Wednesday noted the new Touran is lighter by 62 Kg than the previous version and will be available in both 5- and 7-seat versions. According to Volkswagen it provides a best-in-class cargo capacity of 1,040 litres which is up 48 litres on the previous generation model. The exterior design is evolutionary with sharper lines while retaining the boxy shape standard in this class of vehicle.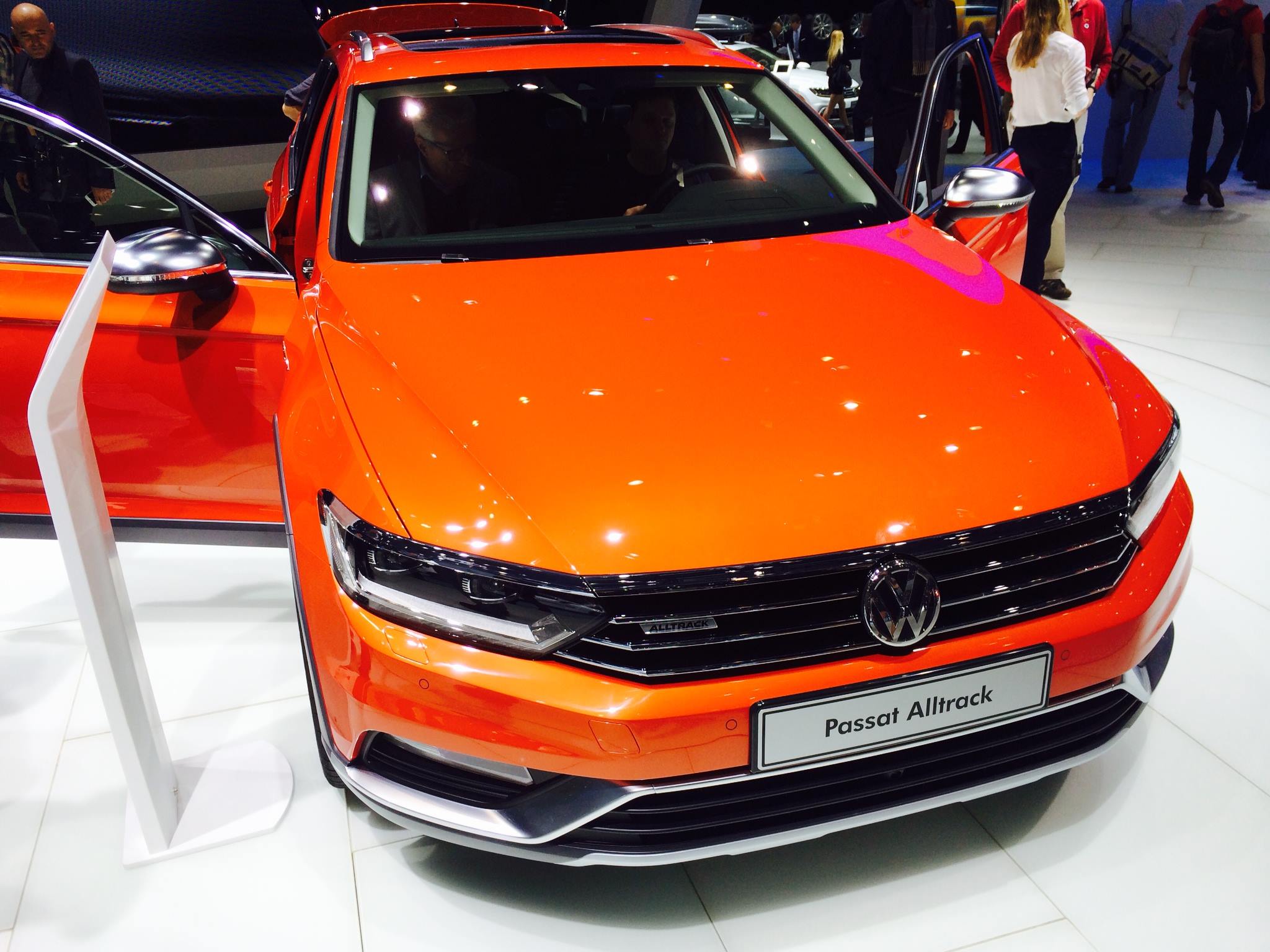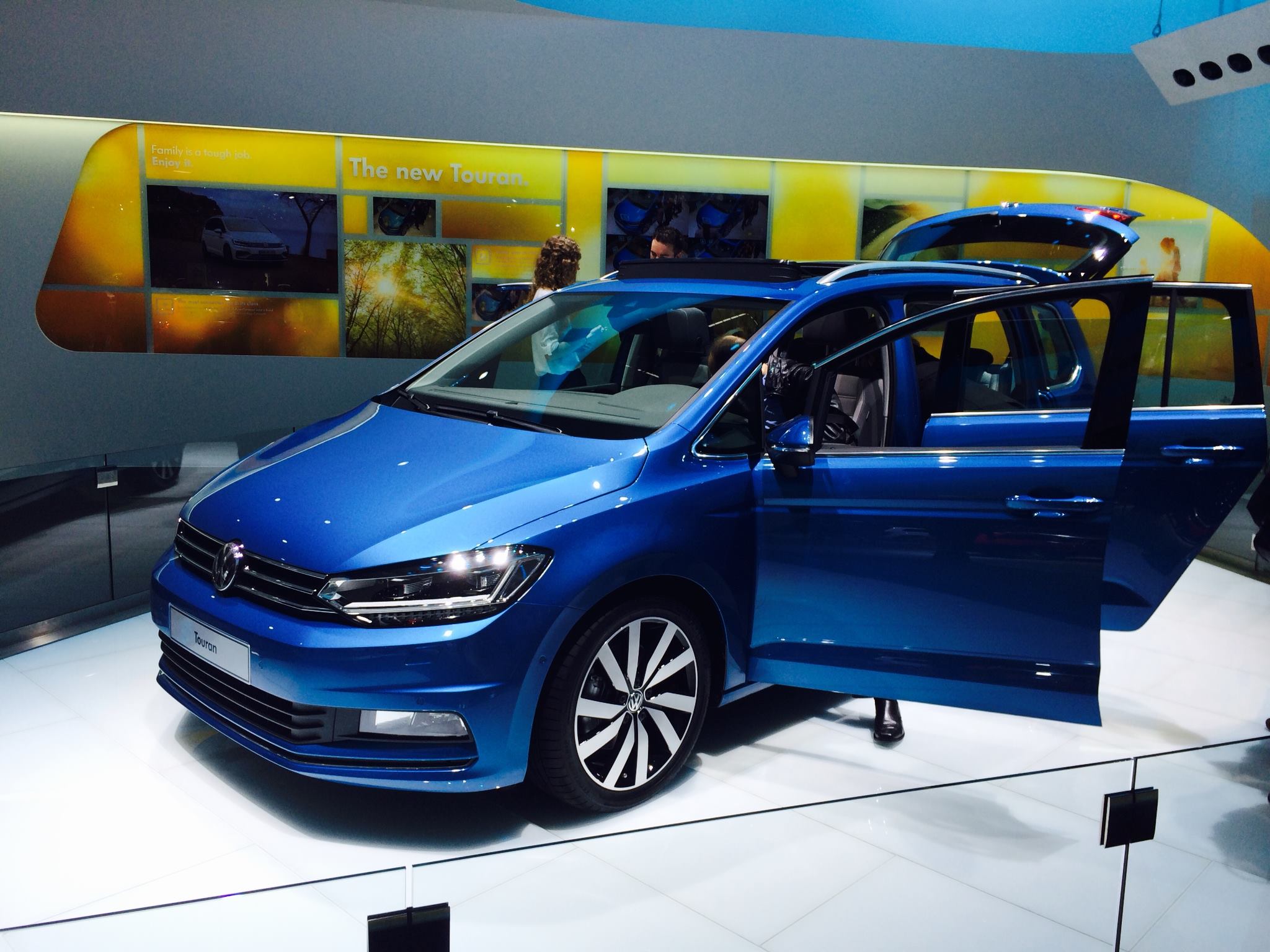 Some Other Stuff
End of Day 1…for Cartell
So, that's it, from the Show for today. Tune in tomorrow (you can now see post here) for more and watch our social media channels this week for competition and more from Geneva including albums and video content.