Cartell looked at the issue of unrealistic fuel economy figures earlier in the year when RTÉ reported on findings by UK Car magazine What Car? That publication reported that after testing almost 400 cars in real-world conditions, using cutting-edge test equipment, it achieved economy figures that were on average 19% lower than the government figures in the UK. Now an article in the International Business Times says a newly published report – entitled "Mind the Gap" –  finds that laboratory and other controlled testing has become so prone to manipulation that in many cases the claims are effectively useless. The report was published by the European Federation for Transport and Environment (T&E) citing research from the International Council on Clean Transportation and concludes that the gap between official test results and real-world performance has become a chasm – now at 31% – up from 8% in 2001.
In Europe, automakers tweak the cars used in economy and emissions testing, including streamlining wind resistance using tape to cover up gaps between panels, pulling brake pads completely off discs to completely eliminate drag, overinflating special low-resistance tires, disconnecting the alternator to reduce energy consumption, and even using prototypes of cars that are "unrepresentative of production vehicles and have been specially prepared to produce very low test results." (so-called 'Golden Vehicles')
 The source says that fuel economy and emissions misrepresentations lead to higher fuel costs for the consumer. Furthermore they save the automotive industry about $8.7 billion as – according to Volkswagen – "every gram per kilometer of carbon dioxide reduction costs about $124 million in innovation and engineering."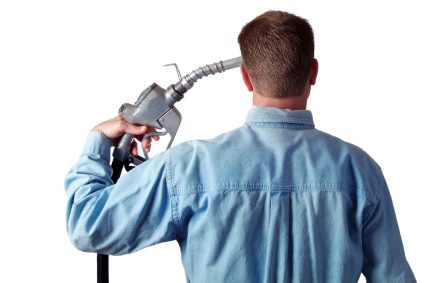 One issue that arises is whether European testing standards need to be adjusted. In the US the article says testing standards are changed more frequently by the Environmental Protection Agency (E.P.A.)  In fact, it has been reported that some vehicle's there achieve better fuel economy standards in the real-world. Fines are significant too: Hyundai and Kia were fined significantly for breaching standards in a press release that was issued earlier this month. In June, Ford admitted to overstating fuel economy standards on six of its 2013 and 2014 models, mostly its hybrids, and released compensation amounts for owners and lessees ranging from $125 to $1,050.
In Europe meanwhile the T&E report says the worst offenders are Daimler (makers of Mercedes Benz) and BMW which are reported as the "best at manipulating the tests". The report adds, however, that "all automakers are taking advantage of Europe's lax testing protocols to advertise unrealistic fuel economy claims". The Irish Times reported earlier in the year that the European Commission is set to switch to a "real-world"economy and emissions test but – unfortunately for the consumer – it says that European carmakers appear to be resisting.