Car History Check expert Cartell.ie proudly supports rallying in Ireland. This blog is reproduced from rallying blog ditchslapped.
In any other sport, an Irish person who has won consecutive world titles would be an instant sporting hero. They would be in all the papers, they would be on all the billboards, they would be shaking hands with Ryan Tubridy on a Friday night. The fact that Waterford rally driver Craig Breen had 2 world titles to his name before his 23rd birthday is pretty astounding, even more so when you start to peel back the layers of his success and take a look at what Breen has had to contend with in his career to date.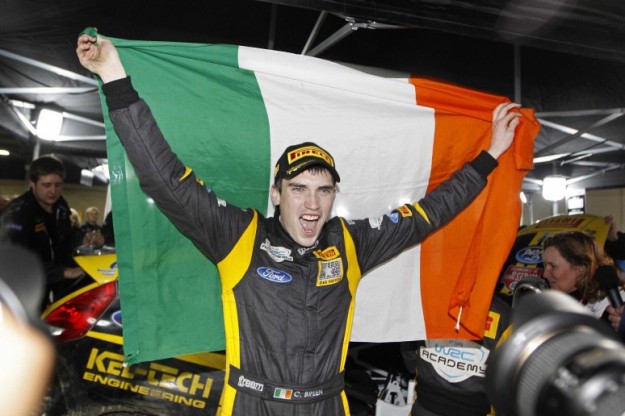 Even though his father Ray was an Irish National Rally Champion, rallying wasn't initially what Craig wanted to do. A prodigious karter, it seemed destined that circuit racing was where Craig's talent would lead him but after competing on few rallies in 2007 and 2008, Craig made the decision to change codes. His rise thereafter was pretty startling. In 2009, in his first full season of rallying, Craig won both the Irish and UK Fiesta Sporting Trophies, was crowned Irish National Junior Rally Champion and won the Billy Coleman Award.
In 2010 Breen competed in the Irish and British championships and won the Pirelli Star Driver Global Shootout Final. Winning the Pirelli Star Driver Shootout afforded Breen the chance to compete in the World Rally Championship in the WRC Academy series in 2011 where talented young drivers from around the globe competed in equal machinery over 6 rounds of the World Championship. The prize? €500,000. Breen had a year of peaks and troughs. Though he'd clearly been the fastest driver over the course of the season, results hadn't gone his way and entering the final round in Wales, Breen found himself with a near impossible task.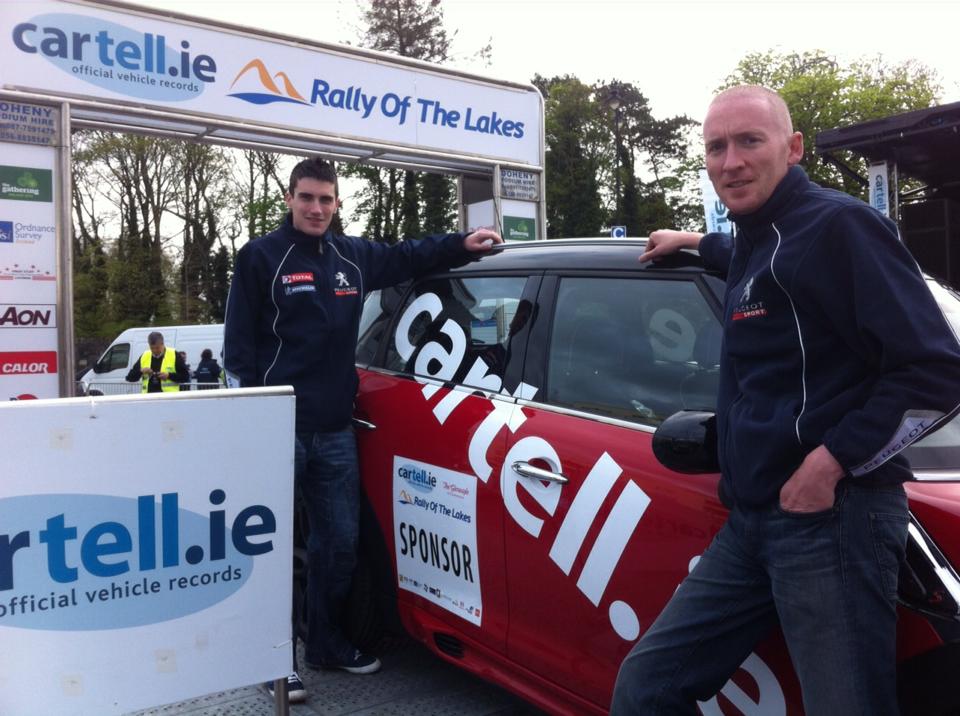 He trailed championship leader Egon Kaur by 20 points. With 25 points for a win and 18 for runner up, Breen knew his only chance was to win as many of the 17 stages as possible as an extra point was available for each fastest time. The maths worked out like this. Breen had to win and if Kaur finished second Breen would have to win 14 out of 17 stages. It was a mammoth task. It was all going to plan until the final morning when Breen, who had driven his heart out, saw a counter attack from Kaur. With 5 stages left Breen had to be fasted on all of them to finish tied with Kaur on 111 points. Tied on points, Breen would win the championship on the countback system having won more stages throughout the season.
It was the closest and only possible winning margin & Breen rose to the challenge. The video captured as Breen waited at the finish line of the final stage, of the final rally in the championship, to find out if he had won, is one of the greatest Irish sporting moments you've never seen. But half a year later, none of it mattered. A massive part of Breen's success had been due to the strength of the bond between him and Welsh co-driver Gareth Roberts, affectionately known as Jaffa. After their 2011 success the pair stepped up to the next level in the sport taking on the Super 2000 WRC (now WRC-2) and selected events in the Intercontinental Rally Challenge (now ERC). The season started encouragingly but in June it all came to a shuddering and tragic halt. While competing on a rally in Sicily, Breen left the road hitting a barrier. The impact proved fatal to Roberts with Breen surviving relatively unscathed.
Breen (who had co-driven for his own father in the 2008 Irish Forestry Championship), knew that it could have just as easily been his life that was taken that day but with the death of his best friend came the best of Breen's character. Less than a month later Breen was back behind the wheel of a rally car and in that first rally back, the person who called the notes beside him was none other than Dai Roberts, Gareth's brother. That alone should tell you how highly people think of Breen.
A new regular co-driver was found in Kerry's Paul Nagle and sitting beside Craig, the pair took a clean sweep on the last 3 SWRC rounds, winning in Wales (what would have been Gareth's home event), France and Spain to take a second consecutive world title. It was an unbelievable end to an unimaginable year. Breen salutes the sky following his first win after Gareth Roberts death (pic North West Rallying) Throughout the 2012 season Breen had been making inroads with the Peugeot team and early this year it was announced that Breen would become a factory driver on a 2 year contract. This is an unprecedented opportunity for a young Irish driver considering factory teams prefer to source French of Finnish talent. Breen has featured impressively for Peugeot this year in the European Rally Championship, finishing all six events entered, taking four podiums and he currently lies third in the championship standings ahead of the San Remo round this weekend. Coupled with that, Breen has also played a key development role in Peugeot's new 208 T16 rally car and Peugeot Sport Director Bruno Famin has recently revealed that Breen will spearhead the team's camapaign in the 2014 ERC in the car. Peugeot have put their faith in Breen and his talent and character have been deservedly rewarded. We haven't too many real heroes in Ireland at the minute but Craig Breen is definitely one of them.