PRESS RELEASE
Clocking rate still above 10%
National Mileage Register (NMR) hits 10 million
Vehicle history check expert Cartell.ie reports today (30 October 2013) that the rate of clocking in Ireland is still above 10% although it has reduced marginally this year. The rate is now 10.5% down from a rate of 11% in January.
The figure of 10.5% is based on a sample size in excess of 50,000 from a data-set which is the most complete in the Irish market. The rate of clocking had been steadily increasing since the recession commenced. The figure of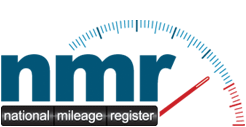 11% – recorded earlier in the year – was the highest rate recorded by the company. The current figure of 10.5% is still almost twice as high as the comparable figure in the UK which still stands at 6%.
The company attributes the fall in the clocking rate to increased awareness of the issue among consumers following various campaigns to highlight the prevalence of the issue here.
To assist in combating the rise in vehicle clocking in the Republic of Ireland, particularly concerning private-to-private transactions which are vulnerable under current consumer provisions, Cartell's legal division drafted a Bill which seeks to criminalise vehicle clocking in the Republic of Ireland. The Bill passed Stage I in the Oireachtas at the end of the 2012 Dáil Session and is set for Stage II later in 2013.
Meanwhile Cartell.ie report the National Mileage Register (NMR) has now hit 10 million individual mileage readings (10,098,181). Set up to coincide with the establishment of the company in 2006 the NMR is a database of mileage readings which allow the prospective purchaser to make a better informed decision about the vehicle he/she wishes to buy.
Jeff Aherne, Director Cartell.ie, says:
We are delighted to have reached 10 million readings. It's been a lot of work to get to this point. However the clocking rate is still far too high. Road safety, running costs, and maintenance outlay are all serious issues for car buyers and access to a database this size affords purchasers the chance to avoid pitfalls in the used vehicle market – which is still buoyant.
Notes to Editors
"Clocking" of a motor vehicle means the resetting of a vehicle's odometer to display less miles than those actually traveled
For further information please contact John Byrne on 087 4199018 or at john at cartell.ie or check out www.cartell.ie for further information.