I just want to extend my sympathies to the family and friends of Gerry Ryan. A big fan of cars, Gerry had me on his show discussing Cartell.ie and the benefits of such a service to the Island of Ireland.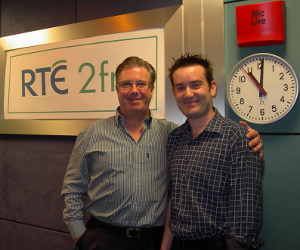 At the time I was a still learning about PR and the media, but Gerry was extremely kind and made me feel at ease. It was a big deal for me to be on RTE and I certainly won't forget it.
I remember that Gerry was having a pop at the establishment and doing his part to help expedite the release of data to make it safer when buying cars.
Well Gerry, my mother was very upset at the news and was so proud of her son being on your show. She is a long time listener and we will all miss you.
I know you are a Jag fan but Ford just released the new Focus RS 500, and I hope that wherever you are, one of these is your chariot.