Cartell are delighted to announce a new sponsorship venture with BATTLE FOR THE BAY, the water sports festival of the year.
Why sponsor BATTLE FOR THE BAY?
We keep shouting about it… Cartell are far more than a Car History Check. That may be our flagship service, but we have grown exponentially since commencing business in 2006.
As well as being the market leader for Car History Checks and Vehicle Data Solutions. Cartell is a supporter of Irish sporting events. Beginning with the Cartell.ie International Rally of the Lakes which celebrated a 40-year anniversary this month (May 2019), to the more diversified and less obvious Battle For The Bay.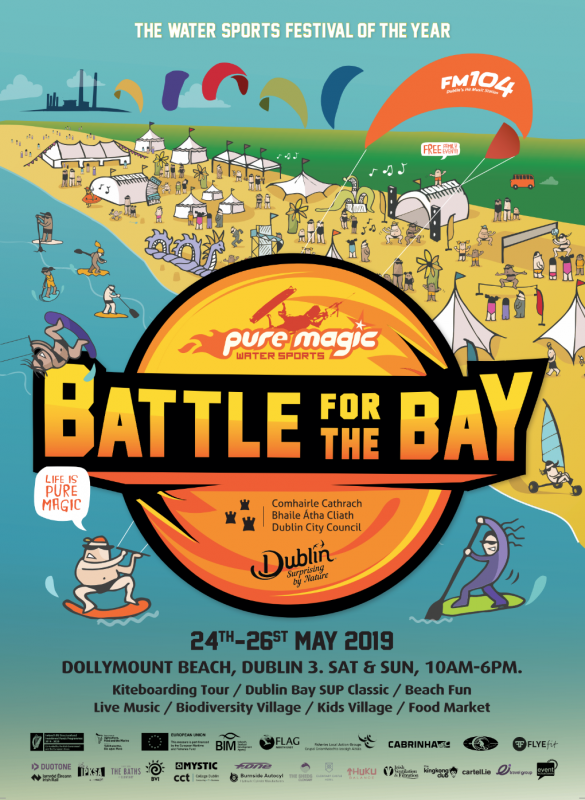 What is BATTLE FOR THE BAY?
The idea of the event is to have as much fun as possible. Bring your friends and family to enjoy an amazing water show and have a great day on the beach!
Demonstrations of new "toys" will be organised thanks to visiting water sports experts. It could be the only chance you'll have to experience these!
There will be the opportunity to learn about multiple aspects of water sports from qualified instructors. Also, there'll be live bands and DJs playing all day long. You'll find plenty to eat at the Food Village, and Funfair Attractions to keep the kids entertained (maybe wait an hour after eating!).
The Biodiversity Village is an exciting place to explore the wildlife of Dublin Bay. This is a highly recommended experience for the family.
So, pack your picnic basket, swimming trunks and suntan lotion (grab an umbrella as well) and come down to Dollymount Beach this weekend, the 25th & 26th of May.
What else is there to know?
To celebrate this new venture we have added a 20% promotion code "BFTB". Enter this code at the checkout to avail the discount.
Stay up to date
Make sure you're following Cartell on Facebook, Twitter, Instagram and Linked In for the latest news and Cartell.ie promotions.