Vehicle history expert Cartell.ie shares the following news concerning vehicle and automotive market information provider motorhub.ie:
Motorhub.ie today announces its new team line-up. Four motor journalists- Michael Sheridan, Brian Kellett, Bob Flavin and Daragh Ó Tuama- have decided to combine their many years of experience to take the Motorhub website, www.motorhub.ie, to a new level.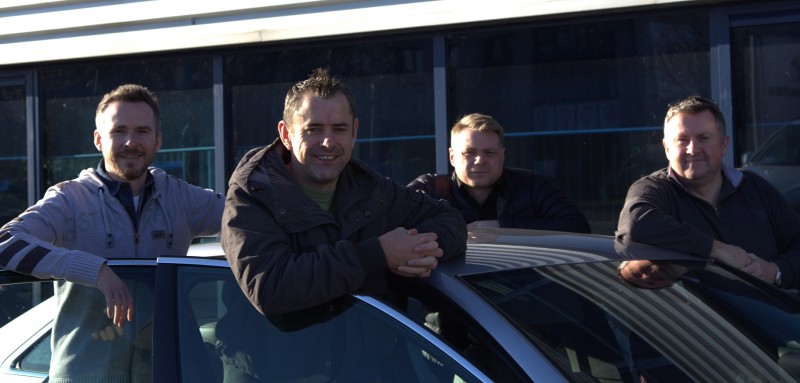 The official press release says:
Over the years all four members have contributed at the top level of national media outlets. Their wealth of experience includes creating motor content for powerhouses such as Car Buyers Guide, The Next Gear, The Irish Independent, RTÉ, TG4 and Newstalk, while also contributing to countless other media outlets like Today FM, Raidió na Gaeltachta, The Irish Times & The Sunday World – to name just a few. Motorhub was founded in 2013 by Daragh Ó Tuama. During 2015 Brian Kellett joined and together they started planning for the future of the car website. In the last quarter of 2015 both Bob Flavin and Michael Sheridan also came on board. In the coming months and years the team will be working together to further the growth of the motoring website. Motorhub.ie will continue to evolve with the digital times and the team will offer the most up-to-date content in motor news, reviews and features."
Earlier Brian Kellett said, "The new Motorhub team is here to serve the motoring consumer. Having the opportunity to work alongside my peers and push new digital boundaries in a growing motor industry is a very exciting opportunity."
Bob Flavin said, "of course we will focus on how digital media is changing. Motorhub will see more videos, podcasts and technologies as we move with the ever-changing car-world. This is a new chapter for both me and the team. I'm looking forward to bringing a new level of consumer interaction to motor reviews in Ireland."
Daragh Ó Tuama said, "I've had the pleasure of knowing Bob, Michael and Brian for many years. Ten years ago my first motor journalist colleague was Michael Sheridan. It's great to be back working with him. Brian and I have worked on various projects over the last few months and we both see this expansion as being an excellent opportunity for the business. Having both Bob's and Michael's video experience on the team will be a fantastic addition."

Michael Sheridan added, ""I'm really excited about the synergy we're creating at Motorhub and very much looking forward to this new adventure gathering momentum."
In recent months Motorhub.ie has grown, developed and been re-branded and the team promises much more consumer-driven content to come. Today also sees the official launch of the new Motorhub logo.