PRESS RELEASE
Vehicle History Check Expert CARTELL.IE today (20th October) issue consumer advice to avoid "trending" scams in the marketplace. Private transactions involving a motor vehicle can be difficult and the market environment can be treacherous for the buyer, and sometimes for the seller, of a vehicle. Here are some of the current scams in the market, what to look out for, and the things a consumer can do to reduce your risk of being duped.
Stolen Vehicle
Stolen motor vehicles are often sold onwards quickly after being stolen and are often offered for sale in carparks. A stolen vehicle may have its plates changed to match another legitimate vehicle of the same make and model. Alternatively a stolen vehicle may still have its original plates, but, in either event, is often presented for sale with fake ownership documents.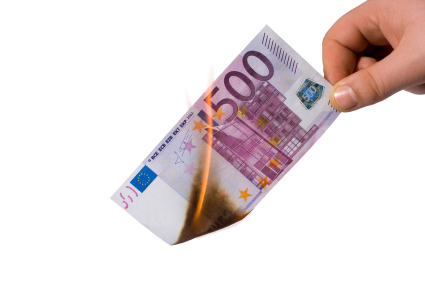 What to do
Verify the Chassis Number (VIN) and Vehicle Registration Certificate Number (VRC) as part of a vehicle history check with Cartell.ie or one of our competitors. The VIN is a 17-digit number which is used by the manufacturer to identify the vehicle before any registration plate is applied to it. Locate the number where it is actually stamped into the chassis of the vehicle and if it shows any signs of scratches, or any metal shavings appear around it, then the principle of "buyer beware" applies – the VIN may have been illegitimately changed. Verify the number on the VRC as part of a vehicle history check. Always verify the name on the VRC with the official ID of the person you are transacting with – it's not advisable to do business with anyone else.
Fake Bankdraft Scam
In this scam the victim is the seller, not the buyer: a purchaser offers to buy a vehicle with a falsified bank draft. This offer will usually be made late on a Friday evening, not giving the seller a chance to verify the authenticity of the bank draft.
What to do
Never accept a bank draft for purchase of a vehicle outside of banking hours and always verify a bank draft before accepting it. Ideally, go together with the buyer to the bank and conduct the transaction together.
Deposit Scam
In this scam a fake seller is looking for money to be deposited into the seller's bank account before "releasing the vehicle" to the buyer. There are various versions of the scam but all involve a seller looking for money to be deposited. In all cases the seller does not have the vehicle. Often, the vehicle is actually legitimately offered for sale, by a legitimate seller, on a different website. The fake seller will cut and paste photos from the legitimate ad and create a false advertisement.
What to do
Common sense prevails. Never deposit money into a bank account on the request of a seller of a vehicle – without first going through all of the various steps mentioned earlier.
Cash Scam
This scam was publicised recently in the media following a spat of victims coming forward: Seller presents purchaser with a vehicle, no documentation is presented with it, and asks to examine the purchaser's cash "as he has been caught out before". He then runs with the money.
What to Do
Never consider payment before first verifying VIN, VRC and official ID of seller, and, ideally verify the address of the seller against the VRC and take a test-drive of vehicle.
John Byrne, Legal and PR Manager, Cartell.ie says:
The purchase of a car is a major transaction and for some it may be their first time, or, it may have been years since they last entered the market. It's important to first verify all documentation, before considering payment, and keep the transaction at arm's length – in other words don't be too trusting of the other party – make sure everything is right before handing over your money or accepting a bank-draft."
ENDS
About Cartell.ie
Cartell.ie was set up in 2006 to help buyers make an informed choice when buying a used vehicle – including imported vehicles – by providing a user-friendly and cost-effective vehicle data checking service. Cartell.ie is a totally independent company and fully Irish owned.
For further information please contact John Byrne on 087 4199018 or at john at cartell.ie or check out www.cartell.ie  for further information.