Skoda Ireland is in the process of rolling out a new look across its dealer network in the Republic of Ireland. The move coincides with reports by Motortrader in the UK that Skoda has started transitioning to the new corporate look across its network in the United Kingdom as the brand targets another record year for its sales in that market.
The new look has already been adopted by four different Skoda dealers in Ireland: Finbarr Galvins, (Cork), Liam Lynch Motors (Kerry), Monaghan & Sons (Galway) and Spirit Skoda (Sandyford).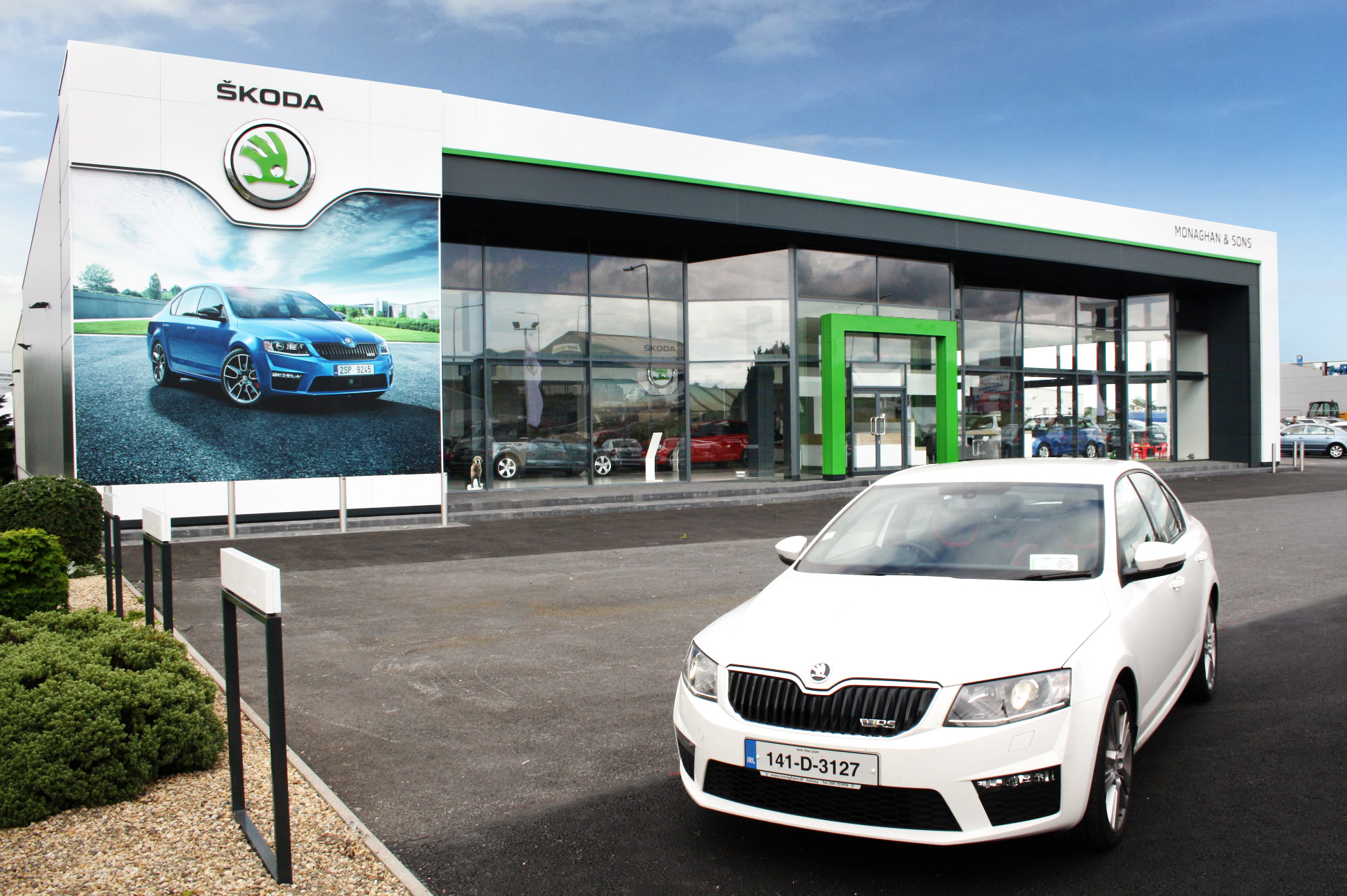 William Lee, SKODA Dealer Network Development Manager, spoke exclusively to Cartell.ie and said:
SKODA Ireland are currently rolling out our new dealer showroom facilities. Subject to planning by the end of 2015 the vast majority of dealer sites will have been transformed both internally and externally. Already four dealers namely: Monaghans, Galway, Finbarr Galvin in Bandon, Liam Lynch in Killarney and Spirit in Sandyford have all completed this process."
It has been reported that the new look "pitches the brand more upmarket with an exterior feature wall and each showroom required to have a dedicated customer hand-over area". As part of the process some dealers in the United Kingdom have been required to move to larger premises capable of displaying seven cars as the brand aims to complete the transition process across all 134 showrooms there by the end of the year. The move reflects the brand's ambitious volume aspirations which have seen five successive years of growth which culminated with a 14% rise in 2014.
Cartell noted at the end of October 2014 that Skoda was the best selling new car brand in Europe.
The move to a more upmarket look is interesting and industry observers will likely watch this development closely. Skoda, which enjoys a strong reputation for producing quality and affordable vehicles, is clearly confident the new showrooms can position the brand well to steadfastly achieve its ambitious targets.