Used vehicle history experts Cartell.ie saw the following blog, posted by the vehicle experts over at completecar.ie, for buyers in the market for a reasonably priced MPV. Here's what they had to say (all views are those of completecar.ie):
We're picking four MPVs that you can buy today for around €8,000. Which is plenty of money to budget for. We'll even choose the one we'd take home ourselves. So then, families. If you've got one, no matter who you are, you're hardly rolling in it. And the need to get everybody from A to B – every day and reliably – is a challenge. Granted, there's lots of shiny stuff out there. Land Rover this, Audi A6 Avant that.
The problem being, who's got that kind of spare money left nowadays? But you say, what about personal savings? I'm sorry, personal what… you're breaking up… are you in a lift? Nope, at CompleteCar.ie we say ditch the fancy brochures. Forget the big finance deals. Because the best deals you need are waiting for you right now. Here are four of the best MPVs worth considering.
2005  Ford  Galaxy
If you're thinking straightforward, reliable, seven seats in "I-never-visit-the-carwash" silver, here's one we spotted straight away, in a dealer ad for a 2005 Ford Galaxy. It's a three-owner MPV with big miles, so some haggling on the €8,500 price tag is certainly possible here. The Galaxy was developed alongside the Volkswagen Sharan and SEAT Alhambra, the engines were sourced from Volkswagen and refinement and handling in the Galaxy is the best of the bunch. The driving position is excellent with quality interior controls that belie its age. It's a true seven seater, with luggage space that is fine, rather than generous. This one offered has the 1.9-litre diesel – the best of all the engines in the Galaxy from 2005.
Like it? Here's what to look out for. The air conditioning is prone to failure, so make sure it fully works. Otherwise, it's an expensive fix. The suspension is also a weak point. Insist on a test drive. If possible, drive over speed ramps. Any squeaks, thuds or bangs spell a problem. Check the electrics – all of them, but particularly, windows, the alarm and central locking. And finally, turn on and off the wipers. There have been reported issues with them not turning off properly. Otherwise, it's an excellent choice.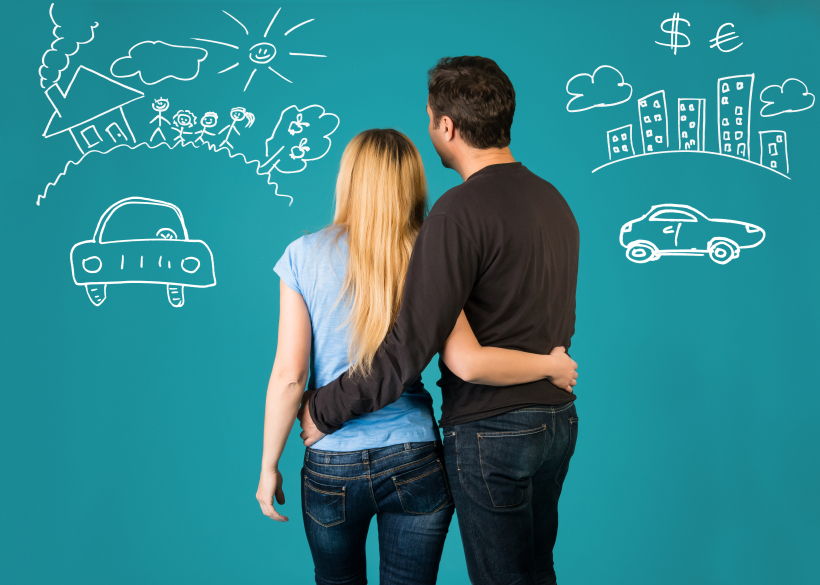 2007 Vauxhall Zafira
Want value? You can still hunt for it under €8,000. This Vauxhall Zafira (obviously a UK import, as it's not an Opel) is also a sever seater and in silver. Although, with one big attraction: an automatic transmission. Switch from manual to an auto and you'll never go back (for a family car anyway). Things we like about the Zafira include its five-star Euro NCAP crash-test rating, accurate handling and rear seats that fold down flat into the boot.
Reliability ratings are good on all Zafira variants and running cost for the 1.9 diesel acceptable. Although, it's not all entirely plain sailing. The rear tailgate can fail in colder weather, locking it firmly shut. The air conditioning can seize too, along with station pre-set problems on the stereo. As this one's a diesel, check if the water pump and turbo have been replaced. If not, ask if they have been inspected, and if not, ask for a dealer's guarantee. And lastly, check the lights, the horn and the electric windows. Once all of these are okay, do give the Zafira some serious consideration.
2007 Citroen C4 Grand Picasso  
Laugh in the face of bungee jumps, do you? Well then, if you're that brave, what about this: a 2007 Citroen C4, 1.6 diesel. A two times winner of the What Car? MPV of the Year in the UK, this one we spotted is the smaller diesel with an automatic transmission. Visibility is great with a softer ride than the Ford or Vauxhall. As for power, this one has a 110hp 1.6-litre diesel, which is the pick of the range.
The economy hovers around the mid to late 40s (mpg), but be aware that servicing a Citroen can be a little more expensive than other makes, so shop around. If considering one, the first thing to do when you get inside is look around you. Are all the interior fittings in place? Check the wear and tear on the seats. Because the Grand Picasso's interior is not in the same quality league as the Ford, by any means. Ask about the automatic gearbox. Make sure any software upgrades have been applied – search all documentation for this. And when outside, check the one-piece rear bumper. Any damage here is costly to repair.
2005 Volvo XC90
Assuming the school run is short and you never socialise outside your postal code (this one's a petrol model so reckon on low 20s mpg), here's something for the sun dried tomato loving parent on a budget. A true blue Volvo XC90. Classy and tasteful, it's a little bit of leather-lined luxury while hubby Brian is in between roles within the Financial Services Sector.
Did we mention it's a 4×4? Well, Volvo likes to call it all-wheel drive. This one has a 210hp 2.5-litre petrol engine and to be fair will never (ever) be as frugal as a diesel. What it will be though, is safe. Volvo safe – with front, side and cabin length curtain airbags, with a host of items like climate control, cruise and alloys all thrown in.
Be warned though, even Volvos give trouble, like a spoilt child. Check the service book and go for a drive. If you're hearing squeaks or rattles, ask questions, as XC90s are well made in general and it may have been in an accident. Next thing, get it onto a garage ramp and use a torch. Because it's a four-wheel drive, they are prone to abuse. The diesels can give trouble as well, and if it's difficult to start, it could be the injectors. This one's petrol-powered, though, so no problem then.
Our choice: 2005 Ford Galaxy If we're honest, we are tempted by each of the four MPVs here. We love the Volvo's sense of class, safety and quality. The Citroen looks fabulous and easily wins the style award. If value is key, then the Zafira is a winner. But the top MPV for us is the Ford Galaxy. We like its looks, space, handling, economy and the assurance of driving something that's big enough and reliable. It's a winner, in our eyes. Although if you plum for one of the others, we'll fully understand. Like we said, €8,000 is plenty to get yourself, and everyone else, into a quality MPV at a realistic price.
Reproduced from blog written by Mark Gallivan completecar.ie.