In a new regular feature Cartell.ie asks buyers in the market for details on the type of used-car they're looking to purchase – the factors that go into their decision – and then we research the market and make some suggestions for used cars (with a little help from our friends in the trade!)
This month we feature Clare from Co. Dublin. She's a first-time mum and herself and her husband are looking to trade up from an eleven-year-old Daewoo Lanos 3-door which has 70,000 miles on the clock. We asked Clare about the requirements her new used-car must meet:
"Well we like the Daewoo, it's great for city driving, which is most of the driving we do but it's too small! It's too difficult to get access to the back seat with the baby so we really need to trade-up to a four-door or a five-door, and we need boot space! We're not really choosy about brand but we want something reliable – something that will last for five years – servicing costs need to be low too. We're paying €333 on tax so we don't really want to pay more but that's not a deal-breaker! We also travel down to the country quite a bit so the car has to be comfortable and reliable! "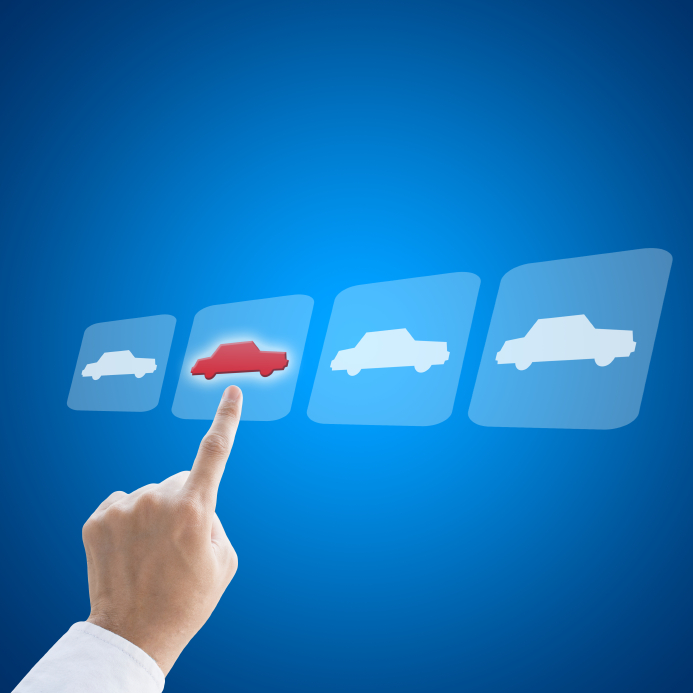 Clare also told us her price range is 2 – 4k (including trade-in).
So Clare owns this car (or one like it!):
Because of its low mileage she should have no difficulty selling it for between €1,250 and €1,500 – a pretty good start we think!
The new car must have:
*Rear-seat access
*Significant Boot Space
*Reasonable Road Tax
*Suitable for City and Country driving
*Reliable and Safe
*Low Servicing Costs
A few options…
04 Nissan Almera (1.5 litre petrol) €2,995 (46,000 miles)
One option is the Nissan Almera. We spotted this particular model on Carzone and thought it's worth a second-look. The mileage is low for a 2004 vehicle at 46,000 miles and the N.C.T. isn't due until 3/2012. Watch out for timing belt with the Almera which can go at this particular mileage – and is expensive to replace. And, to be honest, there are mixed long-term reviews on the internet about this car: some owners are driving to 100,000 miles relatively hassle free but that isn't the case for everyone. On the positive side you get descent space, descent performance, descent fuel economy – pretty average vehicle right across the board. Worth a look if you can get one for this kind of money.
Or you could opt for …  03 Nissan Primera (1.6 litre petrol) €3,000 (62,000 miles) Primera's are more difficult to get within budget but if you spot a bargain – and you're happy with the mechanics on the vehicle – then they'll give you a bit more space than the Almera, but you'll probably have to go down a year.  The Primera is a good all-round family car and it looks well in your driveway.  The boot space is a bit narrow but it's big enough for most day-to-day needs. The design of this car is great and there's plenty of extras in the cabin.
Diesel Option
We also spotted this 02 Nissan Primera (2.2 litre, Diesel) €2,850 (81,119 miles)
The advantages of a diesel for Clare are the reduced fuel costs: diesel is consistently 6 to 8c cheaper per litre and, generally speaking, diesel engines are more fuel efficient: running as new this car returns 47MPGs according to Parkers and while that figure would have dropped over the years it should still be more fuel efficient than its petrol equivalent above – which returns about 37MPGs. In this particular case, however, she has to make a trade-off because to acquire a diesel within price-range she needs to go down a year in comparison to the petrol. Also, this particular diesel is a 2.2 litre engine meaning road tax will fall at €823.
Another option entirely … a 01 Mercedes Benz A-Class (1.4 Petrol) €2,950 (90,000 miles)
While this car might appear a bit on the small side – it's classified as a five door – the vehicle has a surprising amount of space inside. It's an 01 vehicle meaning it won't be as good a long-term option for Clare who is trading in her 00 Daewoo and is probably looking for something a bit newer. Still, it's a Mercedes! And it'll certainly look good parked out front! The A Class – particularly the earlier ones – have enjoyed mixed reviews on the web with some owners giving satisfactory long-term reviews while others say they are disappointed with issues of reliability – a bit hit-and-miss then.
…but Cartell.ie recommends:
03 Ford Mondeo (1.8 litre petrol) €2,950 (85,000 miles)
We spotted this car on Carzone. It's a Mark III Ford Mondeo. The advantages of this car are the size of it: plenty of space in the back and no trouble getting access to the back seat. The boot space is substantial too. The interior of the car is to a high standard – check out the picture below – and the car handles beautifully in the city or on extra-urban routes, with fuel economy good. One draw-back is the road tax which is €551. Still, that might be a trade-off worth considering.
 By and large these are reliable cars and with 85,000 miles on the clock and NCT not due for 2 years this car should go for many more years provided its serviced at the usual intervals. From Clare's point of view she'll be going up three years in the market from her 00 Daewoo to her 03 Mondeo and as she hopes her new car will last five years we don't anticipate any difficulties in this vehicle meeting that requirement. However, always check to see if the price quoted for a particular vehicle is significantly lower than the market. Where this is the case you should try to find out why the car is being sold for a lower price and have the vehicle looked-over by an expert if in any doubt.
So, over to you Clare!  What do you think of our options? And if anybody has some other ideas – or if you have any comments on our selection above then post a comment below!
Warning: All used cars require careful consideration before purchase. Get a Cartell.ie check to find out the history of the vehicle. This blog is a general guide only and Cartell.ie is not recommending the purchase of any particular vehicle – just giving some general advice!