Welcome to our Spring/Summer 2017 Newsletter

2017 has started slower then 2016 in terms of new car sales. With new car sales down around 20% and imports rising due to the currency fluctuations after the shock Brexit result, it's looking like it will be a slower year for the motor industry. Saying that, there are plenty of promotions and offers in the market for anyone looking to buy a new car in 2017. From 0% finance to guaranteed scrappage and upgrade packs widely available, there is still great value to be had in buying a new car. From a used car perspective, there were 1,014,376 used car transactions in 2016 (See story below). For January and February this year, there have been slightly more used transactions than 2016, with 208,342 in 2017 compared to 206,185 in 2016, a small increase of 1.04%. Imports have increased dramatically from 12,118 in 2016 for January and February to 19,132 for the same period this year, an increase of 57%; and with Sterling at around 86p to €1, it doesn't look like the imports are going to slow down just yet.
Whether you are buying a used car or importing one from the UK, make sure to check its history with Cartell. We can check if its on Finance, Written-off, Clocked, Imported, and much more all from as little as €10. We would also like to offer you a 20% discount off your next Cartell Car Check. Details of how to avail of this offer can be found below.

---
38th Cartell.ie International Rally of the Lakes – WIN A WEEKEND AWAY!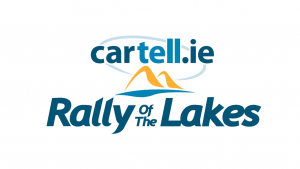 2017 marks Cartell's 8th consecutive year as title sponsor of the Cartell.ie International Rally of the Lakes, and this year, like previous years, we have a weekend to give away! This year is the first year of a new 3 year sponsorship deal with Killarney District and Motor Club meaning we will be the title sponsor until 2019, which will be our 10th year as title sponsor! This years event runs from Friday April 28th until Sunday 30th April in Killarney.
This year we have a weekend break to give away for the rally weekend. A 3 night B&B stay in rally HQ, The Gleneagle Hotel is up for grabs with free entry to all entertainment over the weekend, 2 programs and some Cartell goodies. To enter, simply click on this link WIN A WEEKEND AT THE RALLY and answer the question. Entries close on Friday 21st April at 1pm with the winner announced shortly after. For more information and T&C's that apply, click here. GOOD LUCK!
---
20% off Your Next Cartell Car Check!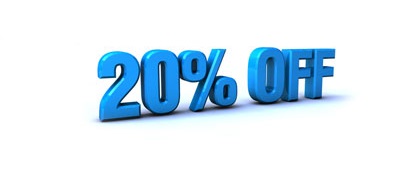 We are well into 2017 and we would all love to be driving a nice new 171 registered car. However, for most of us it's unlikely. But we may want to upgrade to a nearly new car. And with any car purchase, knowing its history is vital! And getting the full history, whether it was previously written-off, previously used as a taxi, or has outstanding finance, you need to be informed before making that big purchase. Cartell brought car history checking to Ireland and we have the largest database across Ireland and the UK. So get the full story from the market leaders.
Our prices start from just €10 (vehicles 8 years and older) to check the history of your next used vehicle. If you are looking for a newer car, use the code "news2017a" to avail of a 20% discount saving you up to €7 on a Cartell Three Star History, Finance and UK Check! We also have other special offers, promotions and competitions on social media. See links to our Social Media below.
---
Japanese Data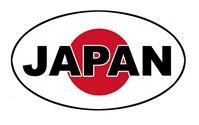 As you know Cartell is an innovative company and we're always looking at ways to bring you more and more information! We're delighted to work with a new data partner to give you access to Japanese data. When a vehicle is flagged as a Japanese import you will be informed the vehicle has been brought in from Japan and you will have the option to be directed to a third party site to purchase a history check – if you wish! You will have to pay for that service separately but we think you'll agree this is a huge advancement especially for conscientious customers who are anxious to know the history of their Japanese-origin-vehicle.
---
Electronomous – The Car Tech Summit
Cartell is delighted to announce the launch of an exciting new and innovative event called "Electronomous". In collaboration with global industry leaders Electronomous will address the Connected Car, Autonomous vehicles, Electric and Hybrid Car models and the technology that will populate the future automotive landscape!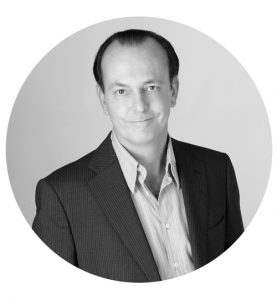 We are extremely excited to be launching the first Car Tech Summit here in Ireland and we would be delighted to see you there. We have a truly unique line up of speakers, including the MD of VOLVO Cars Ireland, the MD of BMW Group Ireland, representatives from companies such as Valeo, ESB Cars, SEAI, Thatcham Research and Cubic Telecom to name just a few. The event will be hosted by the original Top Gear presenter and motoring rights campaigner Quentin Willson.
Our Mission – "to become The Leading Car Technology Event in Europe over the coming years, addressing various issues surrounding, ADAS/Autonomous, Connected Car and the Electric/hybrid Car in collaboration with key industry leaders globally."


The conference will take place at the INEC Killarney on Thursday April 27th with a networking dinner the night before, Wednesday April 26th in the Brehon Hotel. Please log on to the event website for more information and to book your tickets! www.electronomous.com
---
Used Car Market Breaks One Million in 2016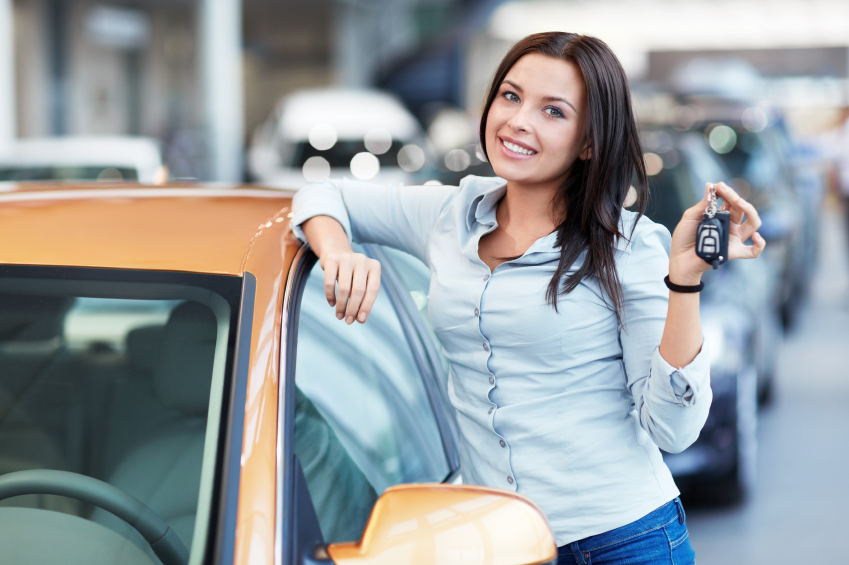 In February Cartell reported to the market that used transactions for private cars were in excess of 1 million in 2016 – the highest level since Cartell started recording results.
Cartell considered all transactions for private cars (including imports) in the market in 2016 including private to private sales, imported by private, trade to trade sales, trade-ins, and trade to private transactions. The total number of transactions for the year was 1,014,376 up from 943,995 in 2015 (+7%).
Cartell next examined the total number of transactions in the used market for all vehicle types and found that 2016 had been a record year with 1,200,695. This was up from 1,125,816 in 2015 (+7%).
---
Live Chat
We're delighted to roll out the Live Chat feature on our website. Sometimes you may prefer the idea of sending us a live message rather than calling our office!
You'll see the live chat box at the bottom of your screen when you access our site. Just click on the button and our customer care team will be delighted to assist you.
---
Finance Levels Up since June – now 11.5%
In January we looked at outstanding finance levels. The proportion of vehicles offered for sale (across all years) with finance outstanding was 11.5% – up from 9.5% in June 2016. Cartell also reported that more vehicles for certain key registration years are being offered for sale with finance outstanding than 2015. From a sample of over 5,906 vehicles offered for sale and checked via the Cartell.ie website in 2016, the figures show that almost one-in-three registered in the last three years are offered for sale with finance outstanding.
In the case of one-year-old vehicles (2015) the levels of vehicles offered for sale with finance outstanding has risen from 26.7% for the equivalent period in 2015 to 31.5% in 2016 – representing an increase of 18%. This means there is now almost a one-in-three chance of a one-year-old vehicle bring offered for sale with finance outstanding.
Similarly in the case of two-year-old vehicles (2014) there is a 28% chance of a vehicle being offered for sale with finance outstanding.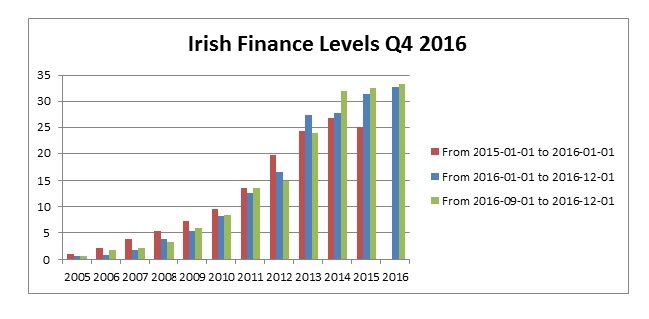 ---
Cartell at the Geneva Motor Show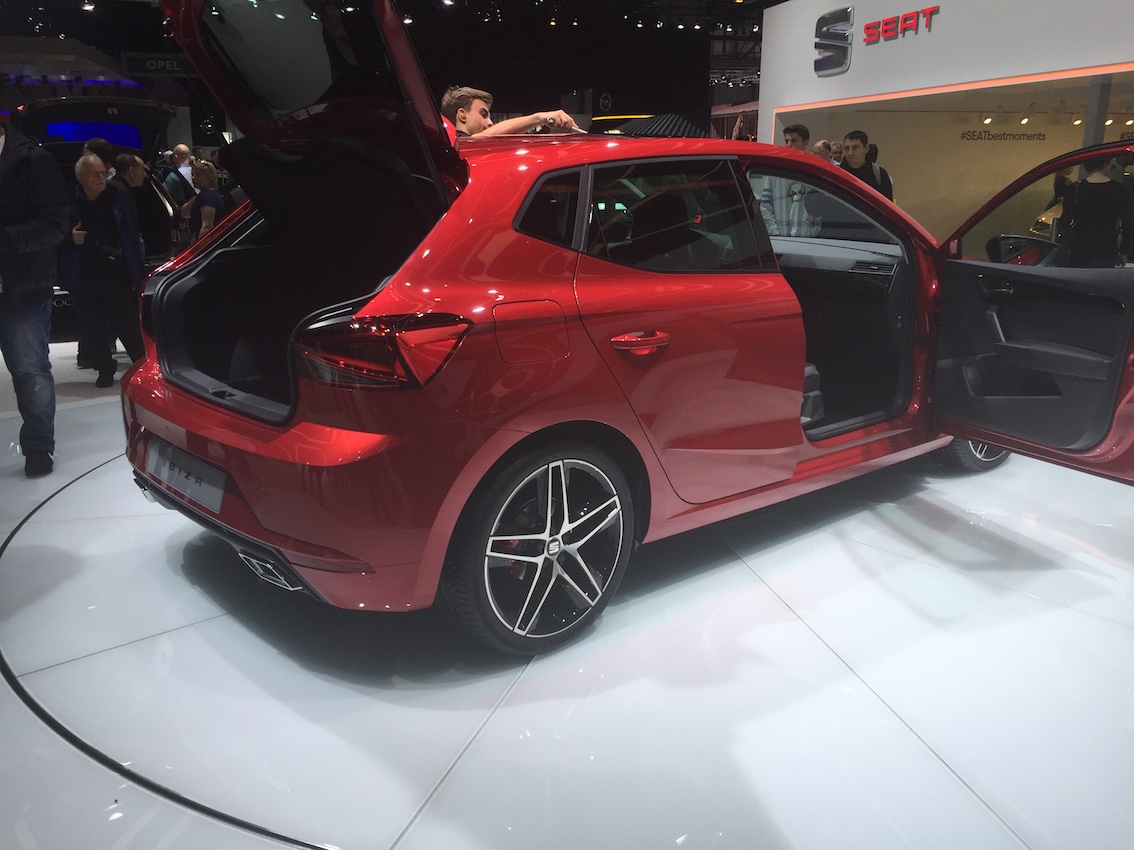 For the last 6 years Cartell has covered the famous Geneva Motor Show for our blog. This year the Show premiered more than 140 brand new cars for the first time. The Geneva Motor Show is an important part of the automotive calandar as manufacturers looks to unveil their latest products to the market and also see what the competition is up to! From our point of view it gives us the opportunity to tell our readers about the latest trends and developments in the market as well as the opportunity to network with the industry and inform our consumers about the latest models in store for the year. You can check out the full blog on our website.