Vehicle History Check Expert Cartell.ie is here to assist you in your purchase of a vehicle. However, sometimes, it's not always the vehicle history you should be most concerned about: the buying process itself can lead to unsuspecting victims losing their money. Therefore Cartell have investigated the issue and can report on some of the more common car scams in Ireland.
Many of us are buying and selling our cars online and this can be a good option for some people. However, you should always exercise caution. Remember, a car is a valuable asset so take your time – don't rush – and if you're concerned something might be wrong then back away.
Stolen Vehicle
One of the biggest concerns in the used market is to get caught purchasing unwittingly a stolen vehicle. While it continues to be a huge disappointment to us that An Garda Siochana continue to resist calls to release stolen vehicle data to vehicle history companies such as Cartell.ie -there are still things you can do to protect yourself:
-Verify the Chassis Number (VIN) and Vehicle Registration Certificate Number (VRC) as part of a vehicle history check with Cartell.ie or one of our competitors. The VIN is a 17-digit number which is used by the manufacturer to identify the vehicle before any registration plate is applied to it. Locate the number where it is actually stamped into the chassis of the vehicle and if it shows any signs of scratches, or any metal shavings appear around it, then the principle of "buyer beware" applies – the VIN may have been illegitimately changed.
-Verify the number on the VRC as part of a vehicle history check. Always verify the name on the VRC with the official ID of the person you are transacting with – it's not advisable to do business with anyone else.
It's also not advisable to conduct a transaction in a public place like a car park. It might seem like "neutral ground" but it's where stolen vehicles are generally sold. You might agree to a first viewing of the vehicle in a car park but the actual transaction should not be conducted there. The address of the seller is not a secret as it is clearly stated on the Vehicle Registration Certificate (VRC). If you are a buyer then you can ask to do the transaction there. This gives you a chance to verify the address on the VRC as well. Also, never go unaccompanied to a transaction – whether you are a buyer or a seller – always have other people with you and protect your personal safety at all times.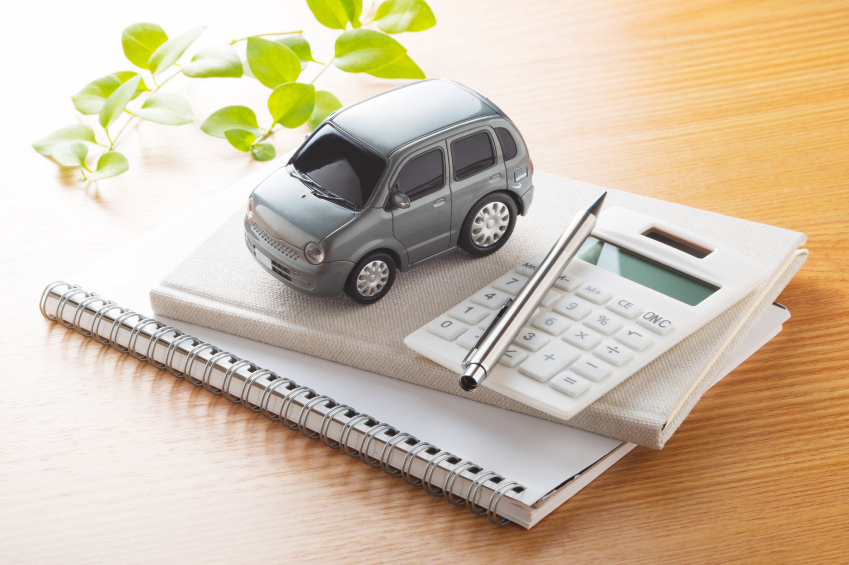 Payment
The issue of payment is also one which can cause problems. It's advisable for the buyer and the seller to go together to the bank. Bank draft is often the preferred form of payment in the market as it is a quick and traceable process provided done correctly. Transactions in cash are not advisable as they lack traceability and leave both parties vulnerable. Cheques can take several days or even weeks to clear and can be cancelled.
One scam publicised on RTE radio last year concerned an online phishing scam where a seller encourages a buyer to send funds to a nominated bank account upon which they will "receive the car and have 7 days to consider whether to buy it". The car is never delivered and the buyer loses their money. The buyer thinks they are dealing with paypal.
Another scam impacts on the seller- not the buyer- where a purchaser offers to buy a vehicle with a falsified bank draft. This offer will usually be made late on a Friday evening, not giving the seller a chance to verify the authenticity of the bank draft.
-Never accept a bank draft for purchase of a vehicle outside of banking hours and always verify a bank draft before accepting it. Ideally, go together to the bank and conduct the transaction there together.
Another scam involving payment was highlighted in the media recently when a seller takes the money of the buyer to "check it out" as he says he has been "caught out before". He then runs with the money. This leaves the buyer with a vehicle that often doesn't even start. No documentation is supplied for the vehicle.
-Never consider payment before first verifying VIN, VRC and official ID of seller and verify the address of the seller against the VRC and take a test-drive of vehicle. Don't do transactions in cash.

Online Scams

Various online scams also continue to operate. One of these is the "deposit scam" where a fake seller offers vehicles at knocked-down prices. Seller requests buyer to deposit money in a bank account in order to release the vehicle. There are various versions of the scam but all involve a seller looking for money to be deposited. In all cases the seller does not have the vehicle. Often, the vehicle is actually legitimately offered for sale, by a legitimate seller, on a different website. The fake seller will cut and paste photos from the legitimate ad and create a false advertisement.
-Common sense prevails. Never deposit money into a bank account on the request of a seller of a vehicle – without first going through all of the various steps mentioned earlier.
The purchase of a car is a major transaction and for some it may be your first time, or, it may have been years since you last entered the market. So the transaction may seem unfamilar to you. It's important to first verify all documentation, before considering payment, and keep the transaction at arm's length – in other words don't be too trusting of the other party – make sure everything is right before handing over your money or accepting that bank-draft. Unfortunately car scams in Ireland – even obvious ones – continue to exist because people fall for them.