Thinking of buying a used car? Here's how to get it right.
Vehicle history expert Cartell.ie is looking at buying a used car. Buying a used car is often a smart move. Second cars can be better value after all. Whoever you buy from – private seller, dealer or auction – it can be a daunting experience. But thanks to our friends in Liberty Insurance and AutoServicing.com, here's everything you need to know.
When you buy a car from a private seller, you don't have any consumer rights.
What are the differences between buying from a private seller, a dealer and an auction?
When you buy a car from a private seller, you don't have any consumer rights. Therefore you should try and bring a mechanic along with you, and make sure you ask the following questions before handing over any money:
–  When did you buy the car?
–  Why is the car for sale?
–  Can I see the log book?
–  Can I see your ID and is it on the log book?
–  Has the car ever been involved in a car crash?
–  When was the last service done and by which garage?
–  What is the car's mileage?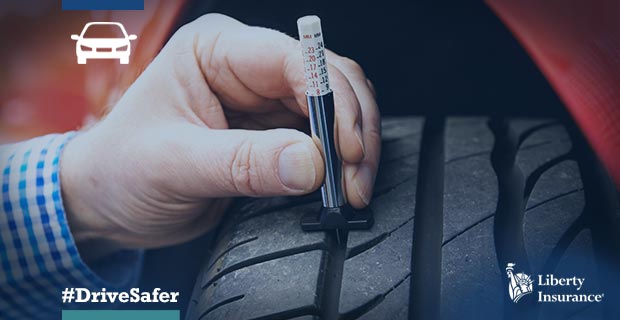 Buy from a dealer and you are covered under consumer law. You may get a guarantee that will cover the repair cost of any major fault which happens within the first year of ownership. And dealers typically provide paperwork detailing the car's history, which often you won't get in a private car sale.
Auctions are becoming increasingly popular in Ireland. Cars are typically sold up to 30% cheaper than cars sold privately or in dealerships. The downside is that cars are sold as they are and do not come with a guarantee, so the seller is not responsible for any problems with the car once it has been sold. When attending an auction, you need to be accustomed to the process so where possible bring a friend who knows how auctions work.
I've found a car I like. What should I look out for?
Take your time when looking over a car and if possible bring someone with you who knows about cars.
Inspect the car in daylight, to ensure you can see any scratches or dents in the paintwork.
If you notice any strange knocking or whining sounds, get them checked out by a mechanic before you buy.
Check that the headlights, brake lights and reverse lights work before you drive the car. Also test the car horn and indicators.
Make sure that all the controls (heater, wipers, pedals, odometer, gear stick, steering wheel, etc) are working. Examine the windscreen for cracks.
Check the steering, clutch and brakes. Replacing a clutch can be expensive.
Make sure all the keys work.
A new tyre normally has a tread depth of 8mm which should be measured from the lowest point of the groove to the tyre tread surface. Check the tyres to see how they compare with this.
Take it for a test drive.

I've found the one and I'm ready to buy. What next?
Don't be afraid to bargain.
Don't buy a car that's been involved in an accident. Ask the dealer or private seller whether the car has ever been crashed or had any bodywork repairs carried out.
Before you hand over any money, if possible get it checked over by a professional mechanic.
Always ask to see the logbook or vehicle registration certificate, which will show you the name and address of the previous owners, should you have any questions.
With a private sale, you'll need to oversee the transfer of registration papers and double check that the next NCT is due when the seller says it is.
Pay by bank transfer, cheque or draft where possible, so that your payment can be tracked.
What kind of vehicle documentation should I look for?
The most important document to ask for is the VRC – Vehicle Registration Certificate. It is important that the person selling the car is the same as the corresponding name on the VRC or the V5C, so you should ask to see proof of identity.
You should also do a Cartell Car Check! Just enter the registration number and a list of vehicle details will be displayed. Check these details match the vehicle you are looking at. There are different options for car history checks displayed and you should consider buying the one that's right for you. We always recommend the three star Car History Check.
What are my consumer rights when I buy a car?
A motor vehicle should be in a roadworthy condition when sold to a consumer via a trader. Under the Sale of Goods and Supply of Services Act, 1980, it is an offence to sell a car which is not roadworthy. It is also an offence under road traffic legislation and is enforced by the Gardaí. Furthermore, it is illegal for a seller to give misleading information about any aspect of the car, including its history and car specification.
Unfortunately, consumer protection legislation does not cover private sales. Therefore, if you are buying a car from a private seller you should ask as many questions as possible and get as much car documentation as possible before you complete the sale. It's always advisable to document the questions and answers and get the seller to sign the document – if possible.
When you've chosen your car, it's time to run the numbers. This includes the monthly fuel costs, taxes, repairs and any financing, so you know how much it will cost you to keep on the road, and exactly how much it will cost you in the long run. If you don't plan properly now, you could face problems in the future.
Finally, what about insurance?
To avoid any unexpected surprises after you've bought the car, you should find out how much your insurance policy will be before you buy the car. With Liberty Insurance, you can get a car insurance quote online in as little as two minutes.