Forbes reports the average age of a car in the United States now stands at almost 11 years – a record high. The article comments: "in a way, the auto industry is a victim of its own success: cars just don't break down as often or wear out as fast as they used to. People have discovered they really don't need a new car every three or four years."
Recently Cartell.ie tracked the average age of the private vehicle in the Irish fleet (in a widely circulated piece of research) and noted it appeared to be levelling-off – for the first time since 2001 – and now stands at 8.83 years. Actually, in 2001 the average age actually declined and that was probably because of the boom year for new car sales in 2000. For our research Cartell.ie tracked the average age of a private vehicle in Ireland in January of every year between 2000 and 2015. The difference between the age of the fleet in January 2014 and January 2015 (11 days) was the lowest increase recorded since 2001  and is a clear indicator that the age of the private fleet in Ireland may have levelled off. To put perspective on the figure of 11 days it should be noted that, as recently as January 2011, the age of fleet recorded a 168-day-increase year-on-year.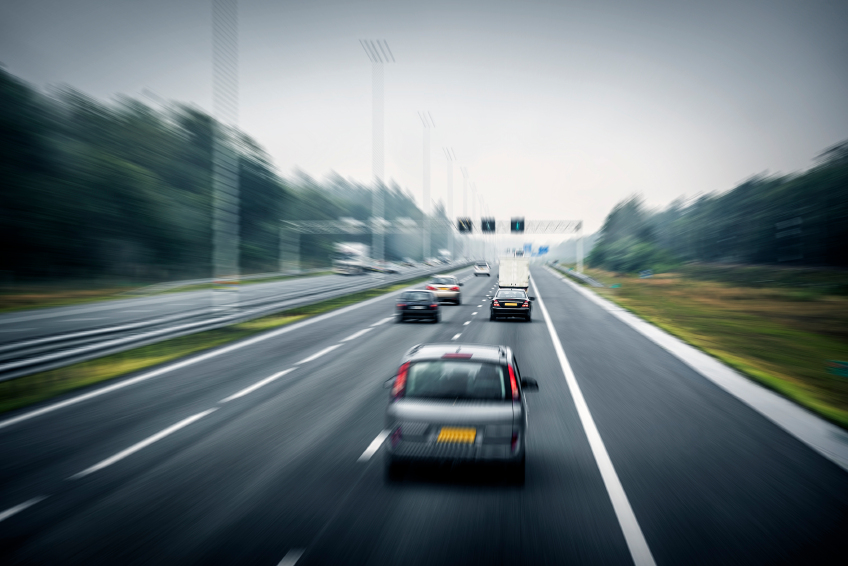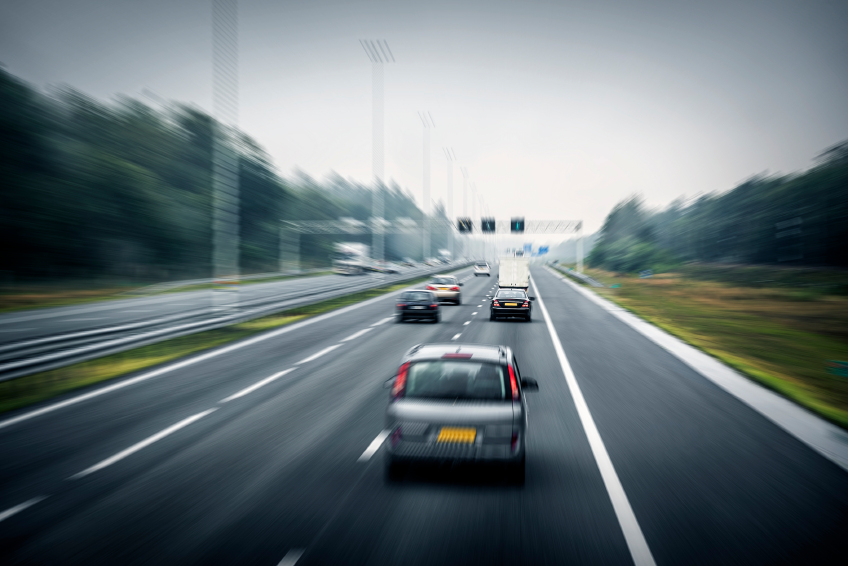 The news that the age of fleet has levelled off is a further sign that the vehicle industry is returning to normality in Ireland. The result may have been sparked by a combination of events: new car sales are advancing after years of lost ground; and owners of older vehicles in the fleet may have held them for as long as possible before now up-cycling.
Jeff Aherne, Director, Cartell.ie, says:
These results are interesting. We've seen an aging private fleet year-upon-year since the record year for new car sales in 2000 when credit was widely available in the market and the economy was in good shape. Now, for the first time since that period, we are witnessing a levelling off. There comes a natural point when the age of the fleet must level off, as motor vehicle's cannot last forever, and, increased new car sales, combined with up-cycling of vehicles in the used market, may have brought us to that point."
The age of the whole Irish fleet, not simply private vehicle's, now stands at 9.39 years.
Graph: Age of Private Fleet in Ireland 2000 to 2015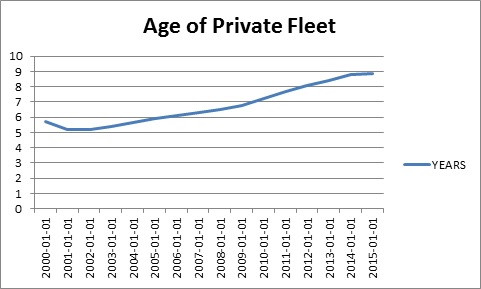 The exact ages recorded in the Cartell research for January of every year since 2000 are as follows:
| | |
| --- | --- |
| Date | Years |
| 2000-01-01 | 5.71 |
| 2001-01-01 | 5.17 |
| 2002-01-01 | 5.22 |
| 2003-01-01 | 5.41 |
| 2004-01-01 | 5.64 |
| 2005-01-01 | 5.88 |
| 2006-01-01 | 6.09 |
| 2007-01-01 | 6.31 |
| 2008-01-01 | 6.5 |
| 2009-01-01 | 6.77 |
| 2010-01-01 | 7.23 |
| 2011-01-01 | 7.69 |
| 2012-01-01 | 8.04 |
| 2013-01-01 | 8.43 |
| 2014-01-01 | 8.8 |
| 2015-01-01 | 8.83 |