Cartell.ie, Ireland's leading car history check company, has announced the renewal of its sponsorship of the International Rally of the Lakes in a deal that will run for the next three years.
Cartell.ie is Ireland's leading car history-check company and has been sponsoring the Rally of the Lakes since 2010. The new deal will ensure the financial security of one of the biggest motorsport events in Ireland.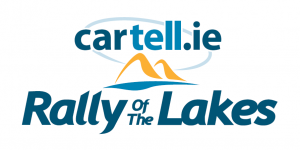 The event will celebrate its 35th anniversary this year by welcoming crews from the European Historic Rally Championship for the second time. The May 3-4 event is also a counting round of the Clonakilty Black Pudding Irish Tarmac Rally Championship and the PlasticBags.ie Southern Four regional series.
Clerk of the course Dermot Healy said: "The Cartell.ie International Rally of the Lakes is one of the biggest annual motorsport events in the southern half of the country and we could not stage an event of this magnitude without the generous financial support of Cartell.ie. As a team we are delighted to have a company such as Cartell.ie involved with the event and we have had a great relationship with them in the past. This year we are celebrating our 35th birthday and the signing of a new three year deal is a vote of confidence in the event and a huge boost for the South West. It is estimated to be worth up to €10m to the local economy."
Cartell.ie director and founder Jeff Aherne added: "Cartell is delighted to extend our agreement as title sponsor of the Rally of the Lakes for a further three years. Our relationship with the Rally in Killarney has never been stronger. We're delighted with the support we've received from the community in the South West as well as from those in the rallying industry. We're proud to be a part of rallying heritage and to be involved in what is a tremendously successful and well-organised event. We appreciate the rally is of vital importance to the continued vibrancy of the tourist economy in Kerry and West Cork. Cartell has gained momentum from the association with the rally and we're continuing to provide assistance to car buyers in tough times.
The organising committee has carried out its initial route survey and has promised to offer competitors and fans the best of classic rally stages that the south west can offer once the route has been signed off by Kerry and Cork County Council's and Motorsport Ireland's safety team.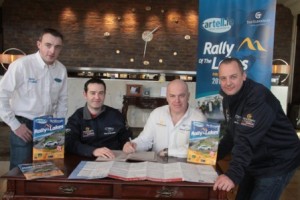 ENDS
For further information please contact John Byrne (Cartell.ie) on + 087 4199018 or email john@cartell.ie or check out www.cartell.ie for further information