Sunshine shone on Killarney on Saturday morning last as the Opel and Vauxhall enthusiasts congregated for Ted's Opel Vauxhall Run 2013.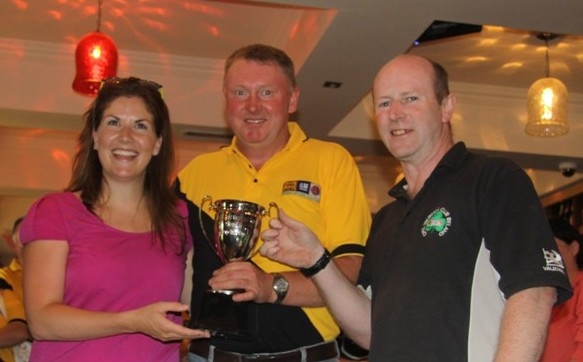 The Run took to the road traveling over Moll's Gap through Kenmare and the first stop was at Pat Spillanes Bar. From there to Sneem and on to O'Carroll's Cove and to Irelands only Beach Bar & Restaurant for lunch. After everyone had their fill we presented some more prizes. A Special Award was presented to John Keating from Midleton, Co. Cork. for his 1972 Opel Manta A 1900 SR, The Perpetual Shield was awarded to Declan Horan from Killarney, Co. Kerry for  his 1978 Vauxhall Chevette.
The Used Car History Check Experts Cartell.ie Perpetual Cup was presented for the Best Vauxhall and was awarded to Tommy Burke from Lisburn, Co. Down for his 1978 Vauxhall Chevette HS.
The Kevin O'Leary Opel Perpetual Cup was awarded for the Best Opel to John Unkles from Sligo with his 1978 Opel Manta. The Group Motors Rallying Team which were in attendance presented a Memorial Trophy in honor of one of it's late members Jackie Small and that was presented to Denis Murphy of Macroom, Co. Cork for his 1976 Vauxhall Magnum Sports Hatch.
The convoy then continued through Waterville, and with a brief stop in Drumid, another Special Award was presented, this time to Martin Tracey from Belleek, Co. Fermanagh. for his 1984 Opel Manta 400 (Rothmans Replicia). The stunning mountain views of the Ballaghisheen Pass and Beallaghbeama were next before returning to the Quality Hotel in Killarney via Moll's Gap.
The last of the Special Awards was presented at the Hotel to Brian Conway from Derry for his 1977 Opel Kadett City SR. The last of the Perpetual awards was presented that evening for "Spirit of the Run", this was awarded to the Group Motors Rallying Team for their enthusiasm, support of the event, assistance to others who had mechanical difficulties on the Run.
The night concluded with a great social gathering in the Hotel bar and a singsong till the late hours.