Mercedes-Benz E-Class: 2002 – 2008
Overview:
There's still something quite elegant about this model E-Class with its curving lines and generous proportions. Indeed, it's the relaxed, comfortable cruiser to BMW's sharp-edged, sporty-to-drive 5 Series of the same era. It's getting on now, which can only help the used buyer afford one.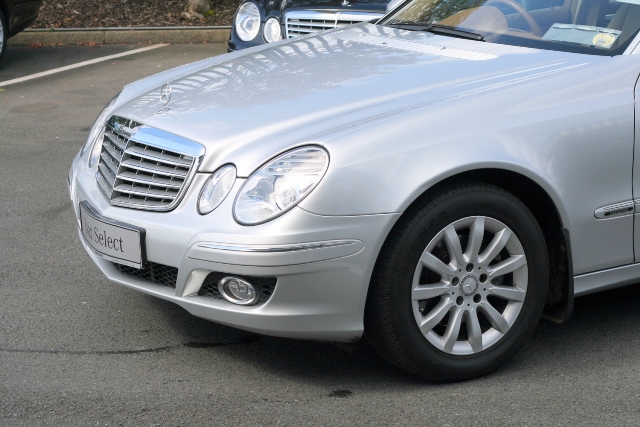 Tell me all about it:
The E-Class majored on comfort and space, and its pillow-like ride quality is still impressive to this day. There's a bucket of room inside and a huge boot. The rarer estate model is bigger again. In Ireland there's definitely a bit of an 'older man' image about this car, though Mercedes-Benz offered it in sportier Avantgarde trim as well as Classic and Elegance – and of course there are AMG options if you have really deep pockets to afford the running costs.
Anything I should look out for?
Thankfully the E-Class's engines and automatic gearbox have proven to be reliable, so no worries there, but early cars suffered several electrical glitches not in keeping with Mercedes-Benz's reputation so we'd urge all buyers to carefully check that every switch is working as anticipated – and that there are no unexpected warning lights while test driving the car. Another tip: try to find a car that has just had its major service done, as it's every three years and quite costly.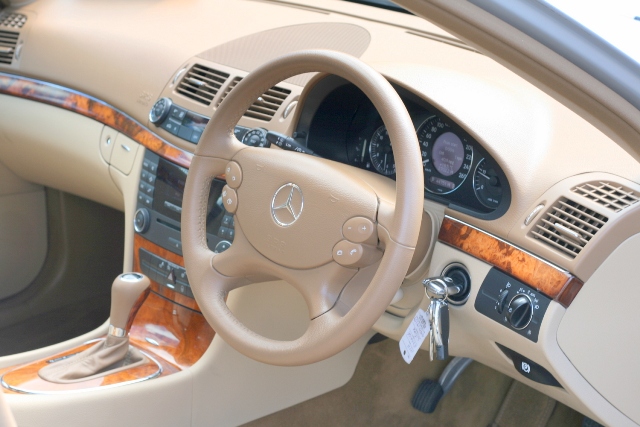 What are my options?
Logic would say that the E 200K model, with a supercharged 1.8-litre petrol engine, is the most common car on the used market, but it's surprising how many examples of models further up the food chain are available. That's probably down to the 'Celtic Tiger' effect during the years this car was on sale. Hence there are plenty E 270 CDI saloons to be found with their excellent diesel V6 engine. However, as a used car, either the E 200K or the E 220 CDI make most sense. They are relatively good on fuel (the diesel model especially) and have adequate performance for most people. After that choose between Classic, Elegance and Avantgarde specifications. The Elegance offers the best blend of price and standard equipment, though the Avantgarde is a little more modern feeling. Finally, stay away from the manual gearbox – if you can find any that is.
How much will it cost me?
We did hint at falling prices, and it's scarcely believable, but early examples of the E-Class fetch less than €5,000 now. Admittedly those cars have been driven very far, but they seem to be quite durable all the same. By way of contrast, the latest of the 2008 cars are advertised at over €25,000. As ever, make sure you get a Cartell.ie history check.
How does it compare to the latest model?
Mercedes-Benz straightened up the styling of the E-Class, so while the generation featured here is distinctly curvy, the current car uses more angles – that's true inside and out. The latest model is quite demure though, in keeping with the times we live in. While it still impresses in terms of space and comfort, Mercedes has made a concerted effort to improve the driving experience. More recently, the E-Class has come in for revisions that make it far more efficient too.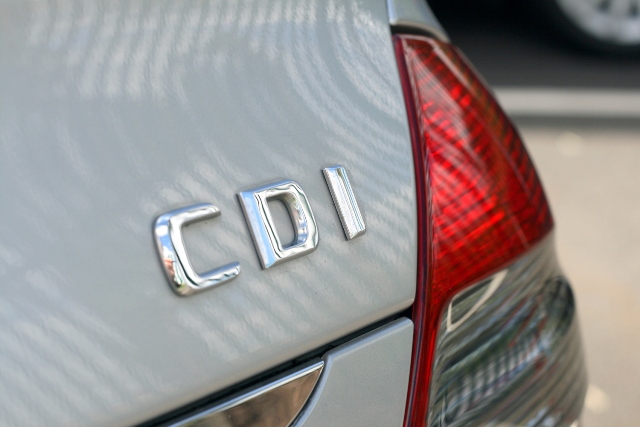 Review provided courtesy of completecar.ie