Thanks to our friends at Completecar.ie Cartell were delighted when the new 2012 BMW M5 was made available to us today. The new M5 is generally considered the best performing M5 yet and we can attest to its performance after scaring a few birds (the flying kind!) around Co. Kildare – but just with some moderate engine revving!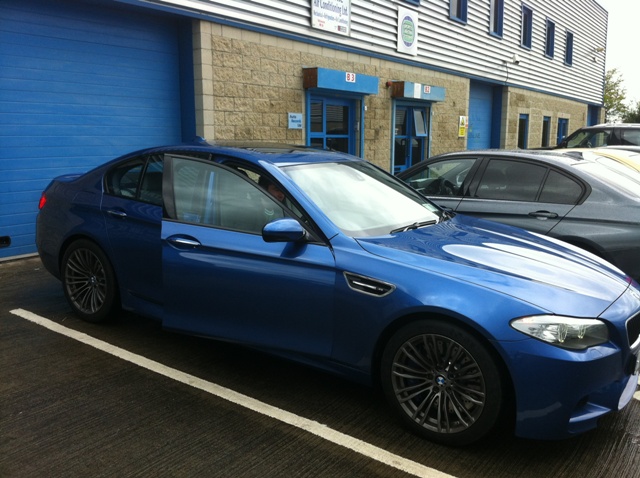 The BMW M5 is powered by a 4.4L V8 engine with M TwinPower Turbo (consisting of Twin Scroll Twin Turbo Technology) making 560-hp between 6,000 and 7,000 rpm with a maximum torque of 502 lb-ft from 1,500 rpm.
Mated to a 7-speed M Double Clutch Transmission Drivelogic (with steering wheel mounted paddle shifters), the 2012 BMW M5 goes from 0 to 62 mph in 4.4 seconds, 0 to 124 mph in 13 seconds with a top speed of 155 mph or 190 mph with M Driver's Package.
In terms of looks the new M is surprisingly understated – it doesn't stick out at all and you could probably get away with using it for your weekly shopping in the local supermarket. This leads us onto our next point which is how adaptable this vehicle is on the road: serving as a luxury tourer or potent racer at the drop of the clutch. This is the most amazing feature of the new M5: its split personality.
But trust us: under track conditions this vehicle is an absolute beast! The sound from the v8 surely rivals anything on the road today.