At the finish of the Cartell.ie Killarney International Rally of the Lakes a jubilant Denis Cronin and Helen O' Sullivan celebrated this famous win "It was a great rally and we are delighted to win the Cartell.ie Killarney International Rally of the Lakes, tyre choice was very difficult all weekend due to the weather changing sometimes when we were at the start of a stage, but the stages were fabulous". "I am gutted for Tim who led the rally and we had a great battle all weekend but to win this rally with all the great names who have won it before me such as Bertie fisher, Frank Meagher and Billy Coleman to name but a few it is a privilege to get my name on the trophy'.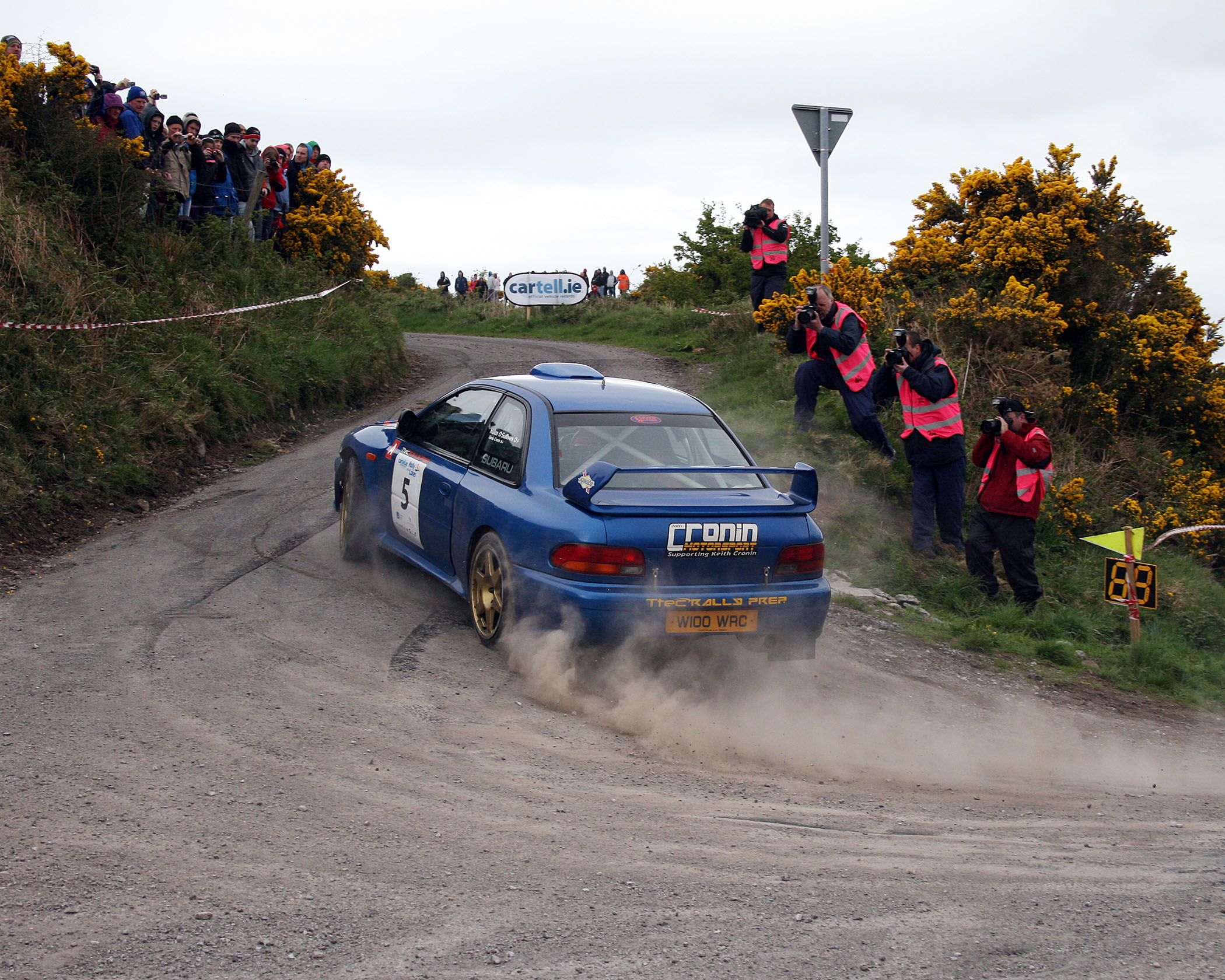 Aaron Machale/Eugene O' Donnell who finished in 2nd position were also over the moon with his weekends rallying "Fabulous absolutely fabulous, great stages it was a great weekend, I grew up around these stages as my dad won this event three times the "Killarney International Rally" has a special place in the Machale's hearts".
Young Craig Breen/Gareth Roberts finished in 3rd place after overhauling Alastair Fisher on the final stage." After the Circuit of Ireland crash I came to Killarney with the strict instructions to take it nice and easy and bring the car home and get some points and mileage under our belts. Saturday was tough with all the rain and mixed conditions but we got through the stages. Today was a lot better and we are so happy to finish 3rd in this great event"
In 4th place  with mixed emotions, not finishing in the top three but leaving Killarney as the leader of the Citroen Irish Tarmac Championship Alastair Fisher  said "Job done came here to get as many  points for the championship as possible and we did just that, the car never missed a beat and apart from the one or two incorrect tyre choices it was a great weekend for myself and Rory Kennedy".
Cork's Barry Meade won the National section of the Cartell.ie Killarney International Rally of the Lakes  from Edward O'Callaghan and Damien McCarthy in the wee Honda Civic who had a joint killing event by finishing 3rd. Barry said at the finish ramp "Swapping stage times with a rally legend such as Phil Collins was awesome and we were looking forward to a ding dong battle over the final two stages, I never thought I would win this rally just brilliant".
In the Dash for the cash Dubliner Robert Barrable/Damien Connolly came out winners of this heavy weight dual with Marty McCormack/Dai Roberts. Robert and Marty were trading times all weekend like two prize boxers trading punches at  a world title fight but it was Robert who came out as winner by 11 seconds and takes home the lions share of the €20,000 prize fund on offer from Citroen.