Cartell.ie is delighted to announce a new partnership with BMW Ireland as a supplier of an independent car history check to customers purchasing either a used BMW or MINI from their authorised dealers. The move follows a lengthy appraisal by BMW of the car history checking market.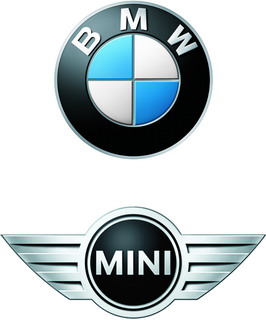 Jeremy Raggett, BMW's Used Car Manager, confirms. "Cartell.ie has worked hard since their inception to bring the relevant Government departments, an Gardai Siochana and insurance companies together to share data and offer protection to Irish car owners, including the current development of a national Mileage Register." He continues, "We want our customers to have absolute confidence that, combined with the highest standards of vehicle preparation, first-class roadside assistance and comprehensive warranty cover, their car comes with a clean bill of its historical health regardless of its country of origin."
Another key factor in recommending Cartell.ie is its ability to check UK vehicles through its partner HPI. HPI brought Car History Checking to the world in 1938 and has been used by BMW to protect its dealers from bad trade-ins. HPI also own the UK National Mileage Register (NMR) which contains over 125 million mileage readings. Cartell.ie has used this to identify UK clocked imports and is now developing the Irish NMR to assist dealers to combat clocking of odometers.
BMW is keen to partner with Cartell.ie in this initiative and welcomes the support of other providers such as the AA in assisting with its development.
Only recently, Cartell.ie highlighted alarming statistics that over a 5 year period from 2001, almost 10% of used cars imported from the UK were insured write-offs. Indeed, UK cars checked on their website in just the last 6 months have revealed that nearly 20% were write-offs. Some of these vehicles were not allowed to be registered in the UK yet they were issued licenses here. This is a shocking indictment of how unscrupulous traders have tried to exploit the strength of the Euro at the expense of Irish consumers. To help protect the Irish Public from these write-offs the RSA, working in conjunction with Dept of Finance, has amended the law within the Finance Bill 2009 to ensure all imports pass an NCT prior to registration.
Jeff Aherne, Director with Cartell.ie said this partnership represented yet another milestone for the company in its aim to protect and educate Irish consumers about the importance of checking a vehicles history.
Details of the full range of customer benefits provided by BMW Premium Selection and MINI Cherished used car programmes can be found at either an authorised dealer or at www.bmw.ie or www.mini.ie
-ENDS-