Welcome to our Autumn/Winter edition of our Newsletter

2015 has been a GREAT year for the motor industry with new registrations as of December 1st 2015 at 153,991 vehicles! Car registrations as of December 1st are 119,015. That's an increase of 28% on 2014 for all vehicles and also a 28% increase for new car registrations compared to 2014.
We have just launched a new and improved site that is user friendly and mobile enabled. We have added new products which are available with our most popular product: the Cartell Three Star Check. There is a CPG Valuation which gives you an accurate valuation for your car. We have a TCO (Total Cost of Ownership) calculator which estimates how much your car will cost to run over 1 and 3 years. Our CIG (Cartell Intelligence Guide) allows you to see how many cars like yours are registered in your area as well as some clever statistics about your vehicle.
As a valued customer, we would like to offer you a 20% discount off your next Cartell check. So make sure before you buy your next used car, always carry out a vehicle history check with Cartell, Ireland's first and most comprehensive vehicle history check. Details of how to avail of this offer can be found below.
Finally we'd like to wish you a wonderful Christmas and a fantastic new year from all the staff here at

All new Cartell.ie is here!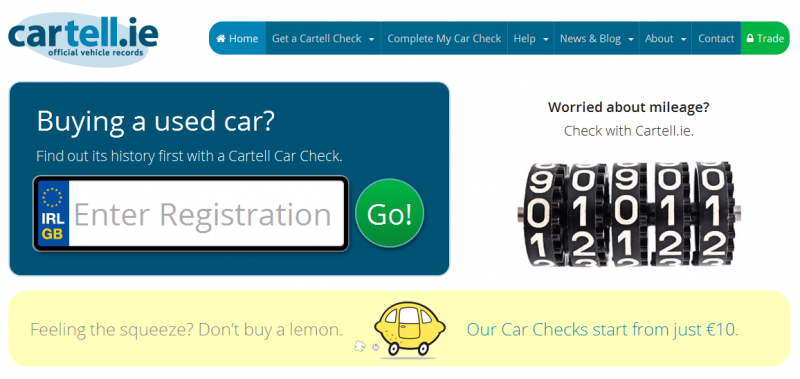 Over the past few months, the team here at Cartell HQ have been working on a new website. Our main aim was to deliver a fresh new look to Cartell. Our new site incorporates many excellent features like being mobile enabled, has an easier process to carry out a check, clearer detailed reports as well as many new features and products. We built this new site to make the journey for our customers as easy as possible and for you to get the most from your Cartell check. Additional features include a car valuation, a cost of ownership calculation, and a VRT calculator for UK imports to name a few. We asked for your feedback and we listened! We are happy to bring you our new site! We hope you enjoy it and if you have any concerns or feedback, please contact us by email to info@cartell.ie

20% off your next Cartell Car Check!
It's Christmas and most of us dream of buying a brand new 161 car in January. However, for most of us it's very unlikely. But we may upgrade to a nearly new car. And with any car purchase, knowing its history is vital! And getting the full history, whether it was previously written-off, previously a taxi, or has outstanding finance, you need to be informed before making that big purchase. Cartell brought vehicle history checking to Ireland and we have the largest database across Ireland and the UK. So get the full story from the market leaders.
Our prices start from just €10 (vehicles 8 years and older) to check the history of your next used vehicle. If you are looking for a newer car, use the code "news2015b" to avail of a 20% discount saving you up to €7 on a Three Star History, Finance and UK Check! We also have other special offers, promotions and competitions on social media. See links to our Social Media below.

Booking your car in for a service made simple, thanks to Cartell
A few years ago, Cartell embarked on a project to design and build a service site to allow customers enter their registration and within 4 simple steps, have an exact service price for their car. Following on from the success of this project, we have rolled it out to some vehicle manufacturers like BMW, Mini, Toyota, Volkswagen and Seat: with more brands launching in 2016. The sites allow users to simply enter their registration and obtain an exact price for various service products. Our complex and accurate methodology enables us to match your vehicle to the correct price every time. So the price you see is the maximum price you pay at your local approved retailer, no harm in always asking for a discount!

UK Buyers Now Most at Risk
Cartell.ie recently examined a random sample of 4,479 vehicle history checks carried out on the site by potential buyers in September and October. We noted in the media that a potential buyer of a UK vehicle is almost twice as likely to check a "clocked" vehicle as a buyer of a domestic vehicle. The percentage of UK vehicles checked which recorded a mileage discrepancy stood at 14.5% while the equivalent figure for the domestic fleet stood at 8.4%. This represents a decrease in the overall numbers of domestic vehicles recording a mileage discrepancy since the enactment of legislation criminalising the practice in 2014.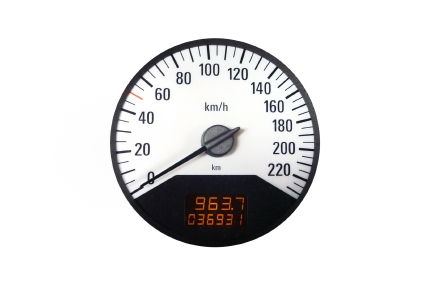 Our customers will be aware that Clocking is now a criminal offence in the Republic of Ireland pursuant to section 14 of the Road Traffic Act 2014 and Cartell had long campaigned for the introduction of such an offence. In 2010, Cartell presented to the Dáil draft legislation which sought to criminalise the practice. That legislation was initially rejected by the Government but a modified version of it was subsequently moved as a Private Members Bill by Anthony Lawlor TD (Fine Gael) in December 2012. The Government then decided to move on the issue.
Recent media reports in the UK state clocking is on the increase there and the Cartell.ie study shows how vulnerable the consumer is to potentially purchasing a clocked UK vehicle.

Car and Us
Finally a home for car lovers and those that care about their car has been launched. Car and Us™  is the world's first License Plate Powered car management Platform which allows car owners to:

Get Reminders when the NCT/MOT/Tax/Insurance and Service is due
Get Full Technical Specifications on the Car
Track and Load up Service History
Connect with other drivers via their License Plate
Share Photos
Form groups
Find out how much a car was new
Find out when the vehicle was last sold
A vehicle can even have it's own Nickname
There is lots more to come and it's free to join. Car and Us.com is powered by Cartell.ie and we wish it every success. So log on and find out about your car today and by all means provide feedback.

Beware the "Trending" Scams in Marketplace
In a widely circulated item Cartell published details of scams which are trending in the market at the moment. Here is a quick flavour of what we posted (you can check out the full story here: https://www.cartell.ie/2015/10/beware-the-trending-scams-in-marketplace/)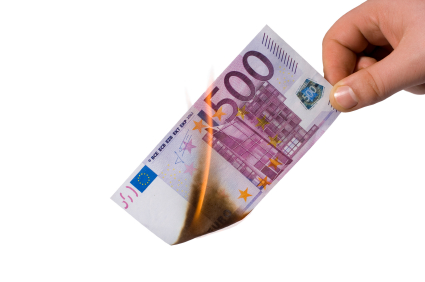 Stolen Vehicle: Stolen motor vehicles are often sold onwards quickly after being stolen and are often offered for sale in carparks. A stolen vehicle may have its plates changed to match another legitimate vehicle of the same make and model. Alternatively a stolen vehicle may still have its original plates, but, in either event, is often presented for sale with fake ownership documents.
What to do: Verify the Chassis Number (VIN) and Vehicle Registration Certificate Number (VRC) as part of a vehicle history check.
Fake Bankdraft Scam: In this scam the victim is the seller, not the buyer: a purchaser offers to buy a vehicle with a falsified bank draft. This offer will usually be made late on a Friday evening, not giving the seller a chance to verify the authenticity of the bank draft.
What to do: Never accept a bank draft for purchase of a vehicle outside of banking hours and always verify a bank draft before accepting it. Ideally, go together with the buyer to the bank and conduct the transaction together.
Deposit Scam: In this scam a fake seller is looking for money to be deposited into the seller's bank account before "releasing the vehicle" to the buyer. There are various versions of the scam but all involve a seller looking for money to be deposited. In all cases the seller does not have the vehicle.
What to do: Common sense prevails. Never deposit money into a bank account on the request of a seller of a vehicle – without first going through all of the various steps mentioned earlier.

Written-Off Vehicle's granted VRT Refunds

In October, Cartell released data showing several vehicles written-off in Ireland had been granted VRT refunds before being exported out of the country. Earlier, in August, Cartell.ie had announced that 3,284 vehicles had been exported out of the State and of those 556 or 17% had Vehicle Registration Tax (VRT) refunded by the Government. Refund of VRT for exported vehicles is based on the "VRT Export Repayment Scheme" which allows for the repayment of "residual" VRT on passenger vehicles permanently exported from the State. The scheme commenced in 2013. Among the cars afforded a VRT refund this year were vehicles from manufacturers Ferrari, Lamborghini and Porsche.
Then in October Cartell.ie revealed that 10 vehicles were suspected of being written-off in Ireland prior to export and refund of residual VRT.

Sterling not a Major Factor for Imports
In a first-of-its-kind analysis Cartell.ie reported in July that the prevailing value of sterling is not a major factor for vehicle imports into Ireland. Cartell.ie tracked monthly vehicle imports for a 90-month-period from January 2008 to June 2015. At the same time Cartell.ie cross-referenced closing prices for sterling on each given month to observe whether there is a connection between the price of the currency and the appetite of Irish vehicle buyers to import vehicles when sterling is pitched at various prices.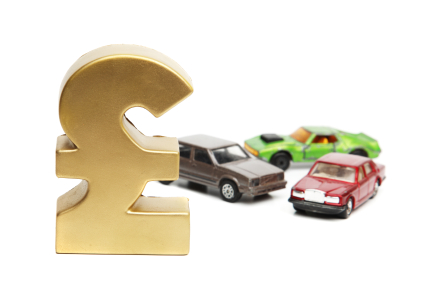 Cartell.ie found that in a normal market the price of sterling only started to impact when sterling was above a certain level (€1.30) and there was no rush to import vehicles when sterling was weak.
The results are interesting and tend to show there is a core market in Ireland for vehicle imports which is relatively insensitive to fluctuations in sterling value – even when it moves quite a bit from its average of €1.20. There is a limit though and our analysis showed the limit is pitched around €1.30. At that price the value of sterling appears to be a factor in a normalised trading environment: potential importers often find any "profit" from purchasing abroad is wiped out by the prevailing exchange rate. On the other side of the coin the results show there is no strong evidence of a rush to imports when sterling prices are below average.
Consumers are also advised to check the history of the vehicle before importing.