Welcome to the 2017 Autumn/Winter Edition of Our Newsletter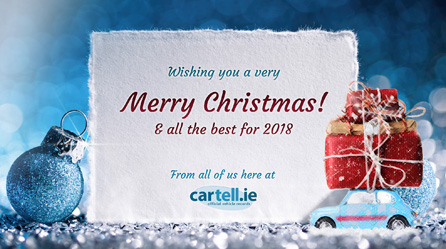 In 2017, Cartell have helped thousands of consumers from buying potentially dangerous cars. We will continue to improve our market leading services and we will continue to invest in our advanced technologies so that you can be sure that you are getting the most detailed and accurate vehicle history check in Ireland. First to Market, First for Data, First for you!
As a valued customer, we would like to offer you a 20% discount off your next Cartell Car Check. So make sure before you buy your next used car, always carry out a vehicle history check with Cartell, Ireland's first and most comprehensive vehicle history check. Details of how to avail of this offer can be found below.
Merry Christmas + a Happy New Year

---
20% off Your Next Cartell Car Check!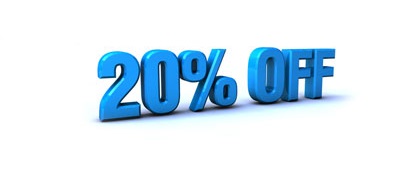 It's Christmas and most of us dream of buying a brand new 181 car in January. However, for most of us it's unlikely. But we may upgrade to a nearly new car. And with any car purchase, knowing its history is vital! And getting the full history, whether it was previously written-off, previously a taxi, or has outstanding finance, you need to be informed before making that big purchase. Cartell brought vehicle history checking to Ireland and we have the largest database across Ireland and the UK. So get the full story from the market leaders.
Our prices start from just €10 (vehicles 8 years and older) to check the history of your next used vehicle. If you are looking for a newer car, use the code "news2017b" to avail of a 20% discount saving you up to €7 on a Cartell Three Star History, Finance and UK Check! We also have other special offers, promotions and competitions on social media. See links to our Social Media below.
---
Age of Fleet Falls as Imports at all-time high
Vehicle history and data expert CARTELL.IE reported in November that the age of the fleet in Ireland is falling while the size of the imported fleet reaches an all-time high.
Cartell.ie first tracked the average age of all native private vehicles in Ireland (excluding imports) for each month between 1999 and 2017. Between January 2017 and November 2017 the fleet age has fallen by 75 days. Next Cartell.ie tracked the age of imported vehicles into Ireland for each month between 1999 and 2017 and found that between January 2017 to November 2017 the age of the imported Irish fleet has fallen by 112 days as buyers are bringing in newer vehicles.
Graph 1: Age of Private Fleet, Native fleet, Imports 1999 to 2017 (Source: Cartell Carstat)

The overall age of the imported fleet has fallen in 2017 but still stands higher than the native fleet. The age of the native fleet currently stands at 8.62 years while the age of the imported fleet stands at 9.02 years: which is the youngest recorded age for the imported fleet since July 2011. The overall age of the private fleet in Ireland (native and imported) stands at 8.7 years (3,181 days): representing a decline of 80 days since January 2017.
Cartell.ie next looked at the size of the imported fleet in Ireland for every month between 1999 and 2017 and found that the size of the imported fleet is now at an all-time high with 480,606 vehicles registered in Ireland after previous registration in a different country. The size of the private fleet (native and imported) stood at 2,289,922 on 1st November 2017.
John Byrne, Legal & Public Relations Manager, Cartell.ie, says:
The size of the private fleet in Ireland continues to grow but the age is declining: imports are reducing the age of the Irish fleet as buyers move up the years and bring in a car from the UK. Possibly buyers are importing newer vehicles without retiring older vehicles in the fleet – this may explain why the age is declining while the size is still increasing. The imported fleet now stands at nearly half a million vehicles. Buyers should be careful when importing a vehicle as it may carry a hidden history from another country – such as where the vehicle was previously written-off or still has finance outstanding on it, or was clocked.
---
"Clocking" a big problem – especially for imports!
In September you may have seen us in the media when we published an important story with AA Ireland. They had approached us about finding out more about "clocked" vehicles coming in from the UK. We ran a huge study – looking at more than 120,000 vehicles – and found that 1 in 10 second hand cars for sale in Ireland has a false mileage displayed. The figure is even worse for cars imported from the UK where nearly 1 in 5 has an unreliable or questionable mileage reading.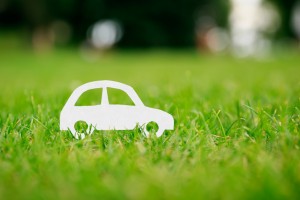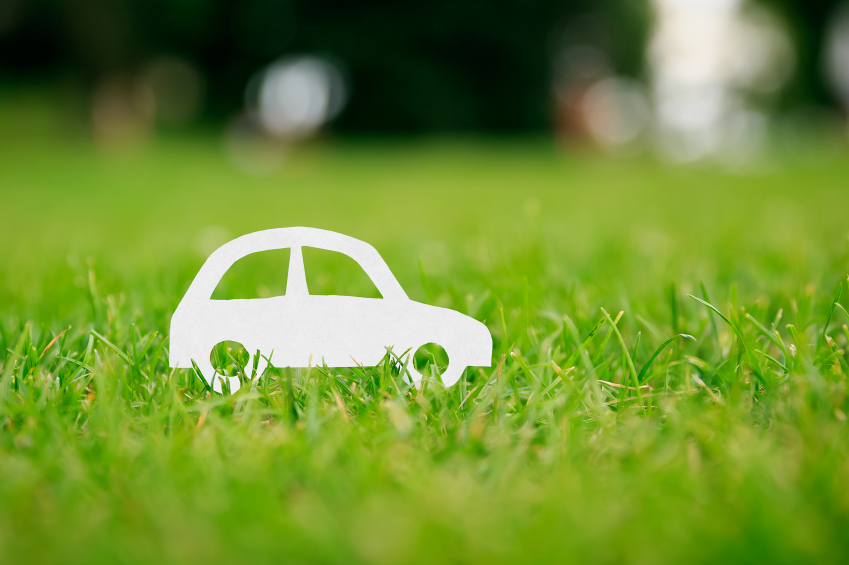 Commenting on our report's findings Conor Faughnan, Director of Consumer Affairs at AA Ireland said, "Clocking is a very serious issue and something that anyone looking at purchasing a second hand car, whether in Ireland or from the UK, needs to watch out for. For example, our AA Rescue team regularly encounter car breakdowns which can be directly connected back to mileage discrepancies in the car. If a car has been clocked it's highly likely that the car also has a questionable service history so, for example, a motorist could think their car isn't due a service for another few months but then suddenly find their timing belt has snapped."
---
Finance Levels Way up in 2017
In July we looked at the proportion of vehicles offered for sale (across all years) with finance outstanding and found it was at 12.5% – up from 11.5% in January 2017 and 9.5% in June 2016. In the case of one-year-old vehicles (2016) the levels of vehicles offered for sale with finance outstanding had risen from 31.58% for the full year 2016 to 36.83% up until July in 2017 – representing an increase of 16.62%. This means there is now almost a two-in-five chance of a one-year-old vehicle being offered for sale with finance outstanding.
Similarly in the case of two-year-old vehicles (2015) there is a 32.64% chance of a vehicle being offered for sale with finance outstanding based on checks on Cartell.ie in 2017. 
 Graph 2: Historic Percentages of Vehicles with Outstanding Finance checked on Cartell.ie (Source: Carstat, Cartell.ie)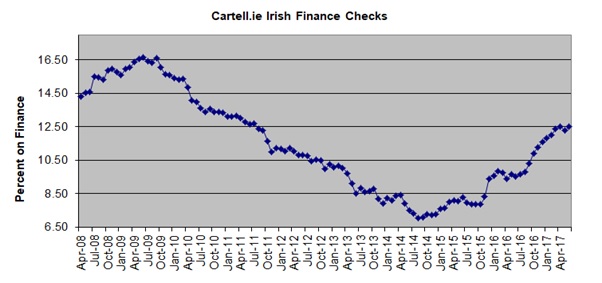 John Byrne, Cartell.ie, says:
33% of all three-year-old vehicles (2014) checked so far this year on Cartell.ie have finance outstanding. This is up from 26.8% of three-year-old vehicles (2013) checked last year on the site. The rise is probably due to expiring PCPs where owners are testing the market to see if they can return a higher price than the Guaranteed Minimum Future Value (GMFV) guaranteed by the dealer.
---
475,000 Irish Diesel Owners in-line for a Trade-In Bonus!
Watch out for trade-in bonus incentives! In August we looked at trade-in bonus schemes proposed by vehicle manufacturers for Diesel Euro 4 (EU4) emission standard vehicles and below and found that nearly half a million owners could be in line for a bonus.
With reports in the media that some vehicle manufacturers are set to introduce diesel scrappage schemes to incentivise the roll-out of electric mobility and low emission vehicles, Cartell found the total number of private diesel cars in the Irish fleet EUR 4 (EU4) or below (which would be eligible for such schemes) is currently 474,624.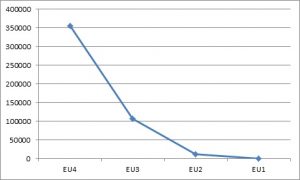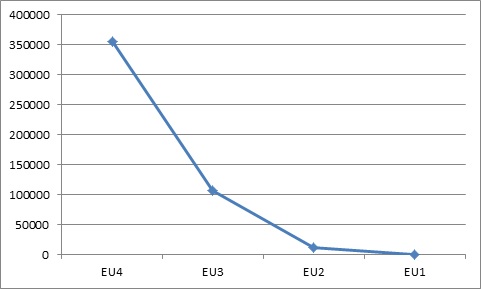 Jeff Aherne, Director Engineer, Cartell.ie says:
Vehicle manufacturers such as BMW are clearly making moves to take older diesel-powered-vehicles off the road. We feel the market has reached tipping point now and the consumer is ready to adopt low emission vehicles if the incentives are there. The numbers we are publishing today show that vehicle manufacturers can make considerable inroads by focusing simply on EU4 emission standard vehicles and below where there are almost half a million vehicles in play.