Buying a used car from Japan?
Japan's First Vehicle History Reports Service
Providing you with vehicle history information on any Japanese import in Ireland and the UK.
Get Access to Japan's First and Best Vehicle History Reports Service with detailed information on the full owner and service history of any Japanese import in Ireland and the UK.
A Car VX Report establishes trust and transparency between a used car buyer and a used car seller by removing the guesswork about a vehicle's past – replacing it with impartial, accurate and real-time data. With detailed information available in areas such as accident and repair history and vehicle safety assessments.
Car VX Japanese History Check Price
(* approximate figure but subject to changes in currency conversion rates)
| | |
| --- | --- |
| Price (Yen) | Price (Euro) |
| 3,500 | €25.50* |
---
Who are Car VX?
Car VX Limited is the first and only provider of Japanese vehicle history reports – a critical tool when you're buying or selling a used vehicle.
Car VX can provide comprehensive vehicle history reports for second hand cars in Japan. They use data from the Japan's Ministry of Land, Infrastructure, Transport and Tourism (MLIT) and Government databases as well as from the private sector to compile reports on a vehicle's history.
Safety counts when buying a car, and you can assess practically any vehicle you want before you buy.
The Car VX Vehicle Database includes more than 130,000,000 used Japanese vehicles.
If you are an importer or buyer of Japanese cars located outside of Japan you can attract many new customers and strengthen business relations with the existing ones by becoming a more transparent and trusted seller.
Why Check A Japanese Import?
When buying a Japanese imported car it can be difficult to determine whether the vehicle you think you're about to purchase (a trustworthy vehicle that will last for years) is exactly what you're going to end up with. Some questions you might ask yourself about a Japanese import include:
Has an accident ever been reported on the vehicle?
Has the vehicle been damaged by floods, fires, hail or other natural disaster?
Is the mileage on the odometer accurate?
Has the vehicle ever been recalled?
Was the vehicle used as a service vehicle (police car, taxi, etc.)?
Was the vehicle ever stolen?
Does the vehicle meet expected safety standards?
Is there a risk of radioactive contamination?
Safety should always be your first concern when buying a used vehicle, due to the number of car accidents, recalls, and software failures which may occur.  Car VX's Vehicle Database and Vehicle Reports might just be a lifesaver!
Japanese Used Car Market Data 
Like all international car markets there are risks associated with importing vehicles from Japan. A survey of the fleet of Japanese vehicles revealed the following data:
600,000
Damaged in accidents
21,000
Reported as stolen
30%
Reported mileage discrepancies
1,400
Failed radioactive contamination test
As the customer, it's important to take the responsibility to keep yourself as informed as possible when buying an imported vehicle from Japan.  Getting a Car VX report at http://carvx.jp, should bring your fears to rest, and make buying a used car a less stressful experience.
What is in a Car VX Japanese Import Report?
A Car VX report includes information such as vehicle details, average auction price, odometer readings history, use history, detailed history, manufacturer recall history, vehicle assessment, specification, and a glossary for the reader.
Vehicle Details:
The vehicle details section contains information like the chassis number, year, model, if there have been any accidents, issues with the odometer rollback, and even a contamination risk (presuming if the import car from Japan was around Fukushima).
Odometer:
The detailed history tells you when the odometer was inspected, and when the car was put up for auction.  
Manufacturer Recall:
The manufacturer recall history is very useful for putting your fears of buying a Japan-made car away, and it lists every part of a car which may have been recalled in the past.
Vehicle Assessment:
The vehicle assessment includes collision safety ratings, as well as performance on wet and dry roads.  
Vehicle Specification:
The vehicle specification shows you the torque, tire size, and so on.  If you're not into cars, the glossary will answer all of your questions about used Japanese cars!
Why Car VX Makes Sense For Motorists:
Consumers are reassured by 3rd party reporting; a non-biased source of information
Consumers are willing to pay a premium for the peace-of-mind Car VXAR VX provides especially when considering the uncertainty surrounding imports from foreign markets
Car VX takes the stress out of buying a used car
Car VX answers many of the customer's questions before they even ask them
Why Car VX Makes Sense For Dealers:
Increases profit margin:
Properly evaluate trade-ins
Buy at the right price, sell at the right price
Facilitates faster sales at premium pricing
Builds consumer confidence and brand loyalty
Fulfils due diligence obligations
Provides full disclosure and protection from liability
Why Choose Car VX for Japanese Import Data?
The Car VX Vehicle History Report is the key to keeping as informed as possible on buying a quality used car that has been imported from Japan. It tells you what you need to know about an imported used car before you buy it. Many cars imported from Japan have negative history: they have been in accidents, been stolen, been flooded, been salvaged and rebuilt, etc. and then shipped abroad. Car VX helps you find the quality used imports and identify the ones with problems so you don't lose money by buying one with costly hidden problems.
Every Car VX Report contains critical information that can impact your decision about a used imported vehicle.
Never buy a used car imported from Japan without checking the Car VX Vehicle History Report.
How to Use Car VX
All you need is the chassis number of the vehicle. Then you simply enter it in the reg box on this page and you'll be redirected to the Car VX site where you can purchase the Car VX report.
The Japanese Chassis number can be found on the manufacturer build plate which is usually located on the left or right side of the firewall of your car once you lift the bonnet.
In Japan the chassis code is usually called "Chassis No." or "Frame No." and is about 12 – 17 digits long depending on make and model.
It consists of a series of letters and numbers for the model code common to that type of car, a hyphen, then a number specific to your car.
The following example is for a Toyota Supra, where the chassis code is JZA80-1004956.
The build plate is a stamped metal plate which has specific information about your car including the unique chassis number (Frame), body and interior colourcolor codes.
Here are some of the more common place to locate the chassis number on a Japanese vehicle
If you do not have access to the car you are interested in or the papers, try to call the seller and tell him you need the chassis Number to run a Car VX Vehicle History Report.
Why Cartell Works With Car VX?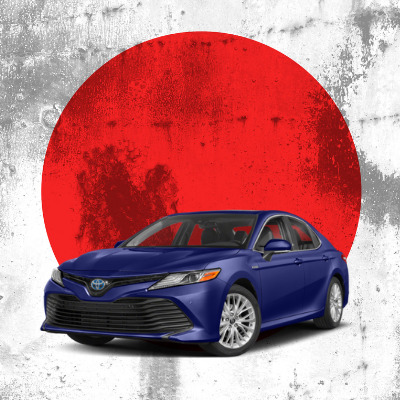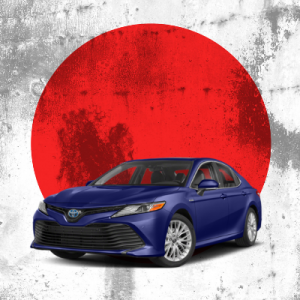 As you know Cartell is an innovative company and we're always looking at ways to bring you more and more information! Aware that a considerable number of our customers in Ireland and the United Kingdom import vehicles which originate in Japan we wanted to provide a facility for buyers to check Japanese data records held for the vehicle. We're delighted to work with a new data partner Car VX to give you access to Japanese data. When a vehicle is flagged as a Japanese import in your Cartell Car Check your report will state the vehicle has been brought in from Japan and you will have the option to be directed to Car VX to purchase a Japanese history check – if you wish!
Above on this page you will see a portal which will take you directly to the Car VX site – simply enter the VIN number of the Japanese import you are looking to check! Remember Car VX is a third party site and you should always verify the vehicle make and model and any other identifying vehicle attributes with any third party site before proceeding to purchase vehicle data from that site.
---