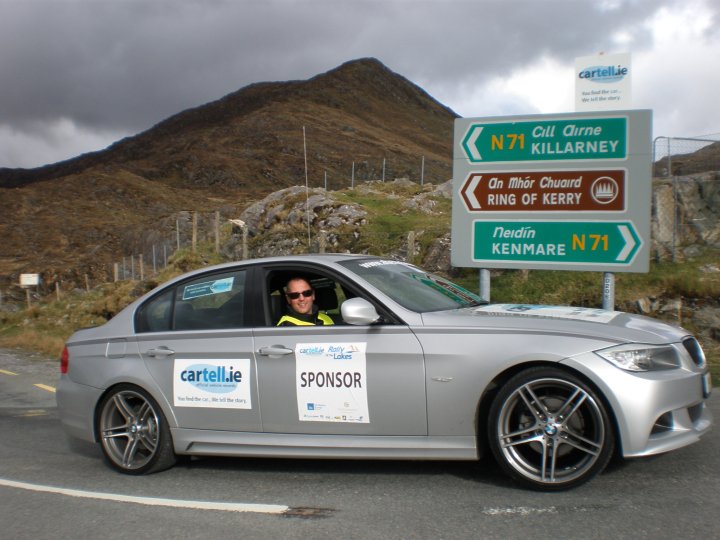 Used Car History Check expert Cartell.ie is delighted to announce a three year sponsorship deal with the organisers of the Rally of the Lakes – one of the most prestigious rally's on the Circuit of Ireland! Cartell are thrilled to be associated with the event as title sponsors of the rally. We are also delighted to announce a name-change in the event to the Cartell.ie International Rally of the Lakes!
Cartell sponsored the 2010 Rally of the Lakes and we are thrilled to extend our association with the event until 2013! Last year Denis Cronin and Helen O Sullivan won the event – all the more remarkable given that Denis had the flu earlier that week with Aaron MacHale and Eugene O Donnell in second place and Craig Breen and Gareth Roberts in third.
Tim McNulty, runner-up in the 2009 event, won the Bertie Fisher cup for the quickest time in Molls Gap!
The 2011 event will start on 29th April and continue through Sunday 1st May. Early event details can be found here at the official site and more information will continually be made available – both on this site and the official event site – as the event draws closer!
So if you enjoy rallying or if you've never been to a rally before but want a weekend away surrounded by stunning scenery in Killarney, Co. Kerry, then make your booking now! And join us in Killarney for the holiday weekend!
For some great video footage of the rally, click here