Cartell Trade services are now mobile! So when you are out and about you can check cars easily from your smartphone. Our mobile trade site will work with any smartphone. Simply open the web browser on your smartphone and go to www.cartell.ie then select "Trade Users" in green on the top right hand corner of the page. Once Trade Users is selected, the phone will automatically adjust the page to fit your screen.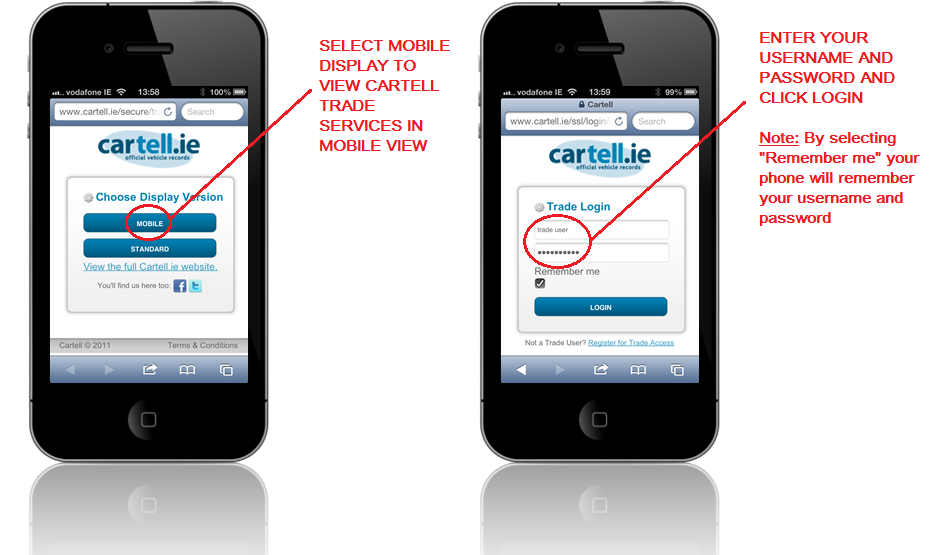 To view the trade mobile site, simply select the "Mobile" display option. If you select the "Standard" display option, you will be brought back to full size site. Once you select "Mobile", you will then be required to enter your username and password to login. If you tick the "Remember me" box you will not have to enter your login details every time. Once logged in, you will see your account name, balance and the registration entry box. You can enter a registration and complete your check fully on the mobile site. The Cartell mobile site will allow you to add credit, view previous checks and view our help section. This is NOT an APP so you are not required to log into any APP store or Android store. Simply go to your web browser and log into your account.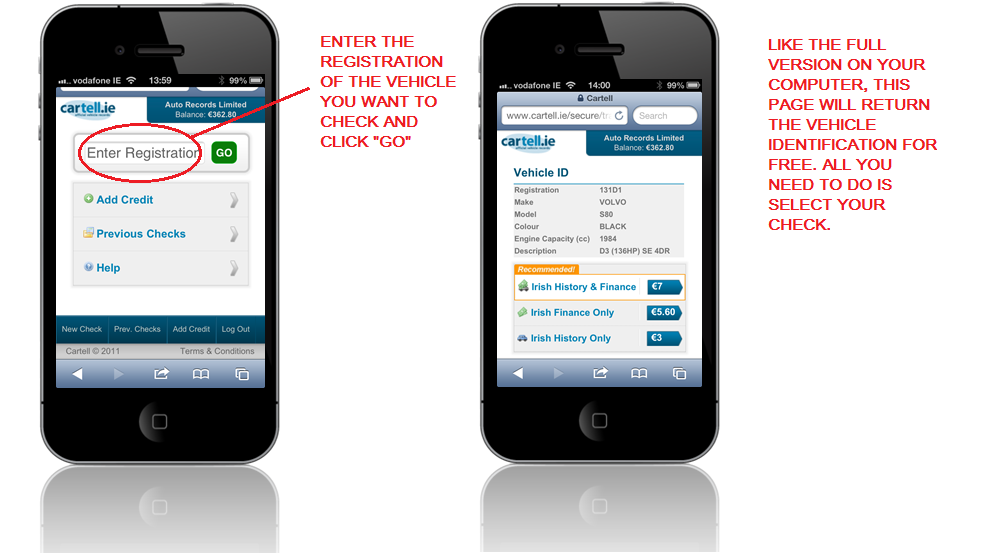 Saving a shortcut on your phone
Some phones will allow you to save a shortcut to your Cartell trade homepage as an icon on the phone desktop. The following explains how to do this on an iPhone. First of all you need to log into your trade account using the instructions above.
Then select the middle icon on the bottom of the screen. This icon is a box with an arrow pointing out of it. Once this icon is selected, a number of options will appear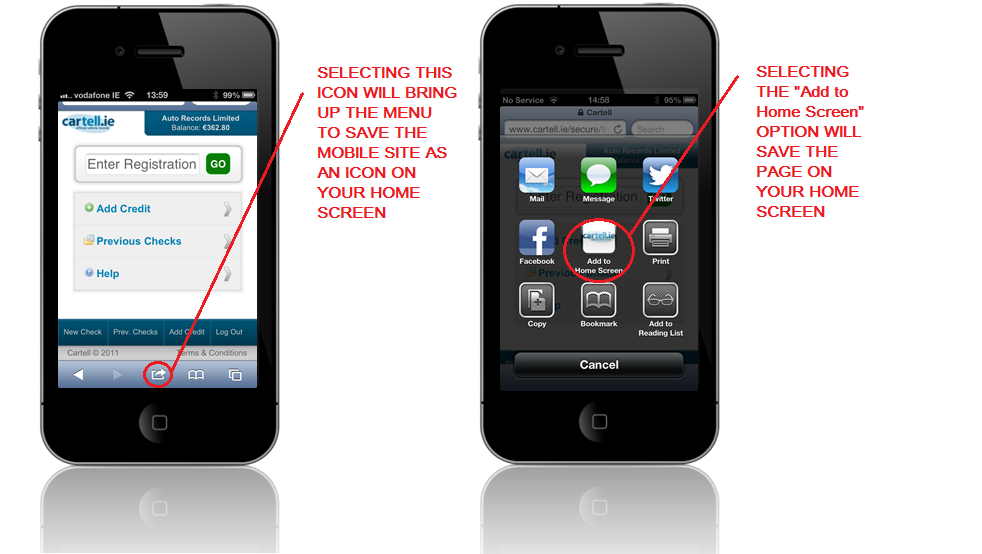 In the middle, there will be an option saying "Add to Home Screen". When you select this, the phone will allow you to name the shortcut icon. It will be defaulted to "Cartell". Once you have chosen your name, select "Add" on the top right corner of the screen. You will then see the Cartell shortcut icon appear on the phone desktop, just like an APP.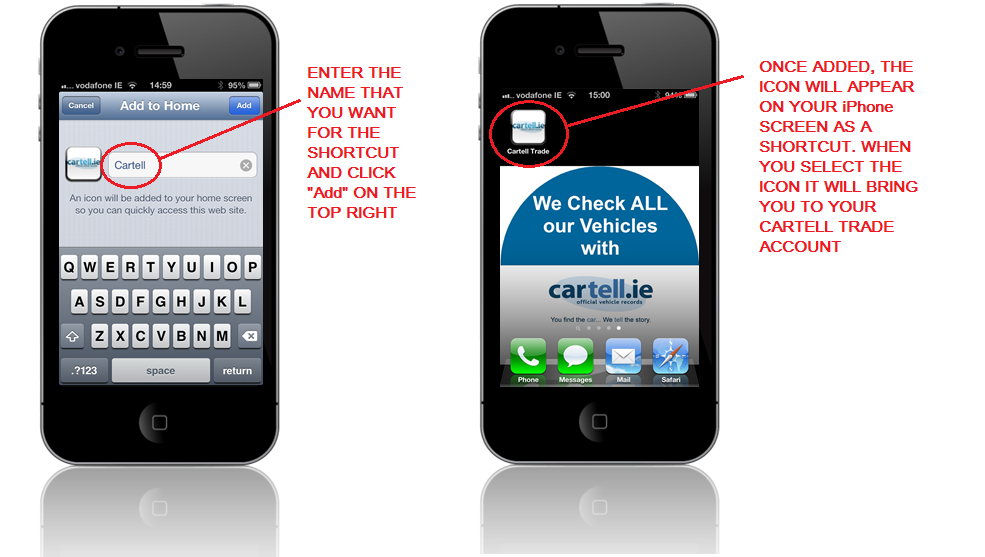 To access your Cartell trade account from now on, simply click the Cartell icon and you will be brought straight to your trade login page.
Contact us
If you have any questions about your Cartell Car Check or Cartell Trade Account please contact us.