A Cartell two star history check is available to purchase after the results of the free one star results check are displayed on the site by simply enterting the registration plate of the vehicle.
Price: €20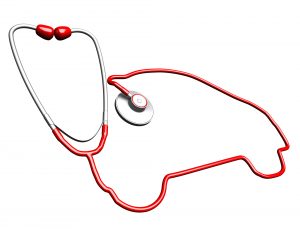 A Cartell Two Star Car Check will enable you to check:
Irish History.
The number of previous owners – compare the entry on your Cartell Car Check and the VRC.
If the vehicle has been off the road for long periods – the Cartell Car Check will show tax gaps and if the tax expiry date is in the past.
If the vehicle has been imported – the Cartell Car Check will provide previous registration and date of first registration in Ireland.
Dates of sale – including all trade and private registered sales.
Emissions rating for motor taxation.
Performance, Technical, Dimensional and Equipment Data, Safety and Comfort Data.
Warranty Expiry Information.
Specification.
If the vehicle is the correct specification – compare detailed model on the Cartell Car Check , on the vehicle and Vehicle Registration Certificate (VRC) to see if they match.
If the engine has been changed – may be an indication that the vehicle has been involved in a front side collision.
If the vehicle is a clone or a "cut-and-shut" – cross-reference vehicle Chassis Number and VRC with Cartell Car Check. If different, the vehicle may have the identity of another vehicle or possibly stolen.
If the vehicle documentation is valid or forged – compare VRC and NCT Certificate Number and details on Cartell Car Check and vehicle. If VRC does not match the vehicle may be stolen. If the NCT Certificate does not match the NCT may be invalid.
Mileage.
If the odometer reading entered highlighted any discrepancies which may require further investigation
Scrapped / Written Off.
If the vehicle has been recorded as Scrapped or Written Off (Source National Vehicle and Driver File).
Taxi/Hackney.
If the vehicle has been taxed as a Taxi, Hackney or a Commercial Vehicle.
Valuation.
If you have entered a mileage reading for the vehicle a Cartell Price Guide (CPG) valuation will be provided where available.  This service is not available for commercial vehicles and a number of non-commercial vehicles i.e. private vehicles.  Please contact us before purchasing a Cartell Car Check should you require a valuation and we will advise if this is available for you prior to purchase.