Find out what some of our partners and B2B customers are saying about us on our Testimonials page. Need to streamline your business with Cartell data? Check out Integrating with Cartell.
Carzone.ie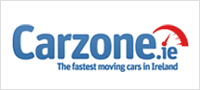 Carzone.ie is the number one motoring website in Ireland with over 1,200 dealers advertising on the site. Visitors can access the biggest selection of cars for sale in Ireland. It is the primary online site for buying, selling and valuing cars in Ireland. Launched in 2000, listing on Carzone.ie is almost a necessity for any motor dealer. Not only can it deliver an average of 400 views per car, the dealer area of the site allows detailed analysis and tracking of session results at a model level.
CAP HPI UK
CAP HPI UK exclusivley supply Cartell with or UK data. CAP HPI have been checking the histories of used cars since 1938. They were the first to introduce this invaluable service and their many years of experience in the industry have made 'getting an HPI Check' a commonly used phrase. But if you want a vehicle history check carried out by the real experts, always look for the official CAP HPI/Cartell logo. We have access to more car data than anyone else and our thorough investigations have helped hundreds of thousands of people avoid purchasing cars that have been stolen, clocked, written-off, or that have unpaid finance against them, saving them from unnecessary costs and heartache.
AA Ireland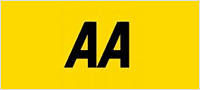 AA Ireland is one of Ireland's leading consumer services businesses – providing emergency rescue for people in their home and on the road, as well as providing insurance for over 200,000 Irish customers and breakdown cover for 300,000. The AA specialise in Home, Car and Travel Insurance and attend over 140,000 car break downs every year, 80% of which are fixed on-the-spot.
TecDoc Informations System GmbH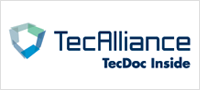 The information source for the vehicle repair market with the original data of the parts manufacturers. Founded in 1994 by companies of the automotive aftermarket industry and the German Association for Spare parts (GVA), Tecdoc Informations System GmbH has established itself as the leading supplier of electronic spare parts information on the European market. Tecdoc furnishes the free vehicle spare parts market with current and comprehensive data for identifying and ordering parts – for both, PC as well as CV – directly from the databases of the cooperating automotive aftermarket manufacturers in a standardised catalogue form. The core tasks of Tecdoc are still the standardising, gathering and distributing of data as well as the development of the necessary data technique. Nevertheless, Tecdoc intensively works on new projects in order to offer more efficient solutions to industry, trade and garages.
Completecar.ie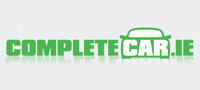 Fronted by Ireland's leading motoring journalists – including its founder Shane O Donoghue – Completecar.ie has already established itself as one of the foremost Irish sources for consumer buying advice – offering practical and readily accessible information in a unique and authoritative way. As a result of our partnership with Completecar relevant automotive sector information is made available for the consumer, car enthusiast, and interested observer alike. The partnership results in completecar.ie information appearing on the Cartell site as well as other exclusive features.