Cartell – Ireland's No.1 Car History Check
Cartell, Ireland's first and No.1 car history check was launched in May 2006 to help the consumer and dealers make an informed and secure choice when purchasing a used vehicle. Being the first to introduce this invaluable service to Ireland, our experience in the industry has made 'getting a Cartell Car Check' a commonly used phrase. But if you want a vehicle history check carried out by the real experts, always look for the official Cartell logo.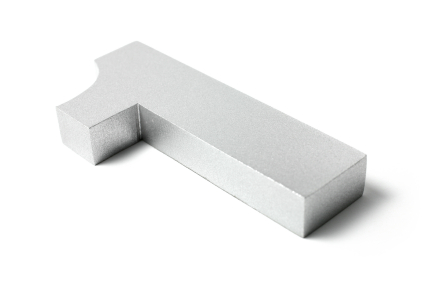 We have access to more car data than anyone else and our thorough investigations have helped thousands of people avoid purchasing cars that have been clocked, written-off, ex-taxi, or that have unpaid finance against them, saving them from unnecessary costs and heartache. Our research estimated that up to 1 in 3 used vehicles has an undesirable history, so it was clear that an effective solution to this problem was put in place to help protect Irish consumers.
Our Business – Your Protection
Cartell is a totally independent and wholly owned Irish company. Car history checking is Cartell's core business which has no distractions or conflicts of interest. Cartell is more than just a website. Cartell's role in the second-hand car market is crucial. It is a tool to help Irish consumers and dealers purchase safer vehicles secure in the knowledge that it has been independently checked out. Cartell works closely with Government services and other sectors to establish, verify and record the history on a vehicle.
Cartell – Our Mission
We are a consumer and dealer driven service. We provide the Irish car-buying public and motor dealers with an effective safeguard against fraud. This is done through a user-friendly, cost-effective and totally independent car history check, which is being continuously upgraded and expanded.
Important dates in Cartell's history
2006 – Cartell brings Car History Checking to Ireland
2006 – The National Mileage Register (NMR) is launched
2007 – Cartell brings VRM to Ireland
2007 – Cartell reports that Irish roads are awash with write off's
2007 – Cartell calls for access to the Garda stolen files
2007 – Cartell works with the Road Safety Authority to access NCT mileage records
2007 – Cartell launches Cartell Trade Services
2007 – Cartell provides AA Ireland with AA Car Data Check
2007 – Cartell develops vehicle make/model list
2007 – Cartell partners with HPI UK to access UK data
2007 – Cartell integrates VRM into online vehicle parts catalogues
2008 – The NMR reaches 1 million readings
2008 – Cartell partners with BMW
2008 – Cartell introduces the ABI insurance group rating to Ireland by VRM
2009 – Cartell partners with Carzone and Auto Trader
2009 – The NMR exceeds 2.5 million readings
2010 – Cartell launches new website
2010 – Cartell submits "Clocking Bill" to Oireachtas
2010 – Cartell sponsors the 'Cartell.ie Rally of the Lakes'
2010 – The NMR reaches over 3 million mileage readings
2010 – Cartell launches M.I.A.F.T.R. Ireland
2011 – Cartell launches Cartrace
2011 – Cartell to sponsor the 'Cartell.ie Rally of the lakes' until 2013
2011 – The NMR reaches over 4 million mileage readings
2012 – The NMR reaches over 7.5 million mileage readings
2013 – Cartell partners with Applus+ and provides the Applus+ Car Check
2013 – The NMR reaches over 10 million mileage readings
2014 – "Clocking Bill" enacted by Oireachtas in modified form
2014 – Cartell agrees new deal to sponsor the Rally of the Lakes for 3 further years
2014 – The NMR exceeds 12 million mileage readings
2015 – Cartell launches Cartell Car Price Guide (CPG)
2015 – The NMR exceeds 16 million mileage readings
2015 – Cartell partners with manufacturers BMW, Volkswagen and Toyota to deliver vehicle service sites
2015 – Cartell launches the VRT Calculator
2015 – Cartell partners with Toyota Ireland to deliver upgrade.ie
2016 – Cartell welcomes reports that Irish Government is moving to regulate Category A and Category B write-offs
2017 – The NMR exceeds 24 million mileage readings