In Ireland the local authority is responsible for creating bye-laws that list places in your town/city where parking fees will be imposed. It also decides the value of parking fees. Before making bye-laws that restrict parking, your local authority must consult with the Garda Commissioner and give public notice of its intention to make bye-laws that will restrict parking. It may take out advertisements in local newspapers or on local radio, etc. It is also obliged to consider any observations or objections from members of the public that result from that process. Objections or queries can be lodged with your local authority's traffic division. Citizens Information.ie has some very good information on Clamping and Car Parking in Ireland.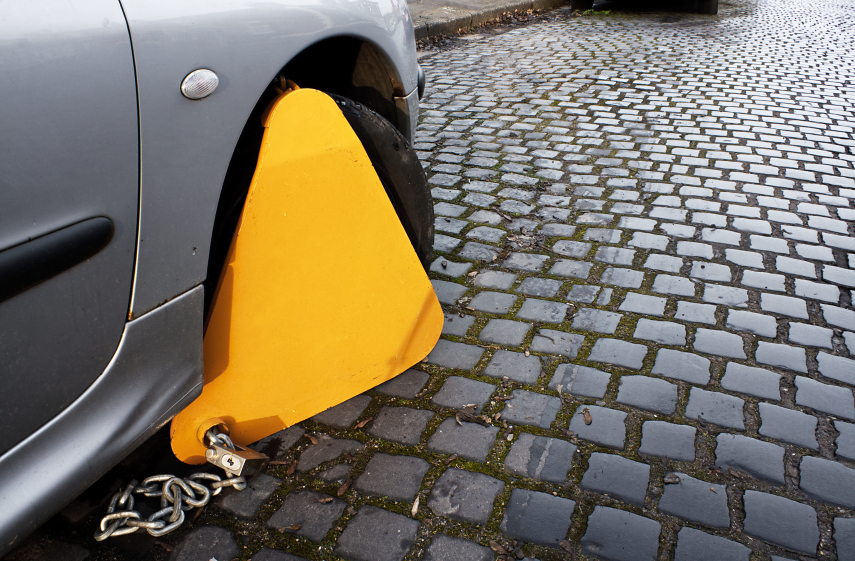 Parking laws
The Road Traffic (Traffic and Parking) Regulations, 1997 provide for the general regulation and control of traffic, pedestrians and parking. The Road Traffic Act, 1994 gives local authorities the power to make bye-laws governing the type of paid parking controls in their areas – e.g. disc parking, pay and display parking, etc.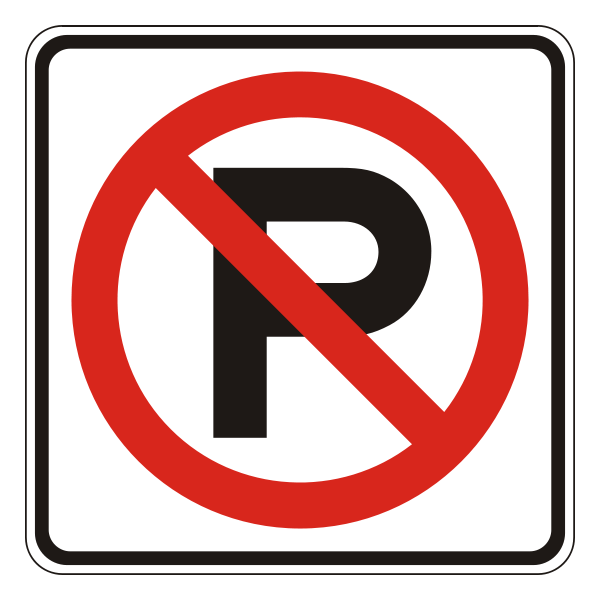 Under the Road Traffic (Signs) Regulations, 1997, local authorities are responsible for authorising regulatory traffic signs and designating areas where parking is restricted or prohibited. Clamping of vehicles is authorised by the Road Traffic (Immobilisation Of Vehicles) Regulations, 1998 and in extreme cases, the Road Traffic (Removal, Storage and Disposal of Vehicles) Regulations 1983 – 1991 gives power to local authorities to tow away vehicles that have been illegally parked and are causing serious congestion. Section 11 of the Road Traffic Act 2002 provided for the current system of fixed-charge traffic and  parking offences replacing the previous system of 'on the spot' fine offences. A system of fixed charge parking fines for illegal parking and non-payment of parking fees has been in place throughout Ireland since April 2006.
A parking ticket contains the following details: a reference number, the location of the offence, the registration number of the car, the amount of the fine and the date and time the ticket was issued. Most traffic wardens use a handheld computerised device to issue tickets and the local authority keeps a record of all tickets issued in a main database. Using this database, the local authority can find out how many parking fines a particular individual has accumulated
Under this system, if you receive a parking fine, you must pay the fine to the traffic division of your local authority within a period of 28 days from the date of the fixed charge notice. If you fail to pay within the allotted 28 days, the charge increases by 50 per cent. If the fine is still unpaid after a further 28 days, court proceedings are initiated. Furthermore, if you are convicted of parking dangerously will receive 5 penalty points and a court fine.
Private car parks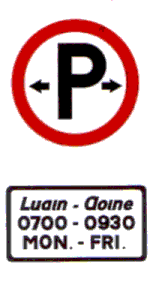 Private car parks are not regulated by the Government in any way. That is to say, they are privately owned and revenue earned from parking in these car parks goes directly to the owners and not your local authority. Prices are determined by the car park owner. Prices charged by a local authority in its car parks will be decided by the authority itself. Clamping on private property is not covered by legislation and owners must make sure that there are adequate signs and warnings notifying the public that clamping is in operation and that full contact details for the company enforcing the clamping are easily available.
Complaints
To make a general complaint or an appeal concerning the operation of the clamping or towing service, you can contact your local authority. It will either have staff dealing with queries and complaints from members of the public or it can give you contact details for whatever company is responsible for parking control in that area.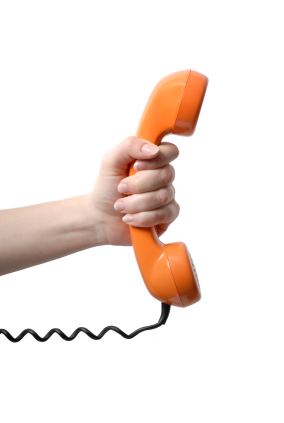 You can either make your complaint by phone or you can write to the relevant authorities, giving details and enclosing any documents that may help your case. Most complaints will be acknowledged within days of receipt. Your claim will be investigated and you should receive a response within a month.
You can also appeal against a parking ticket if you feel you have been fined unfairly. Take as much detail of the scene as you can (photographs, details of road markings, etc) and send them to the local authority traffic division with your parking ticket and a letter outlining your complaint.
The UK and Northern Ireland
Did you know that if a southern registered vehicle is parked up in Northern Ireland without the correctly displayed tax disk, you can be clamped? The PSNI have the power to do this. It can cost upwards of £200. If you get a correct and valid tax disk back to them within ten days, you can reclaim £120. With no insurance your car may be confiscated. The Gardai have the right to confiscate your car if the tax is out more than three months in Ireland but rarely do so.
There is a very good thread on boards.ie on this very topic
The Driver & Vehicle Agency (DVA) has been working with officials in ROI to implement an agreement for the supply of vehicle keeper details (including names and addresses) across the border to assist the enforcement authorities, DRD Roads Service in NI and the National Roads Authority (NRA) and local councils in ROI, to pursue unpaid parking fines and toll charges incurred on either side of the border.
The release of such information by DVA is permitted under Regulation 27 of the Roads Vehicles (Registration and Licensing) Regs 2002. This is administered in NI by DVA on behalf of the Department for Transport.
Under the new arrangement, DVA will receive requests from DRD's car parking enforcement unit for vehicle keeper information from ROI in relation to ROI registered vehicles with unpaid parking penalties. DVA will also supply keeper data through the ROI licensing authority to the NRA and local councils about NI-registered vehicles that have incurred toll or parking penalties in ROI.
Clamping Scam
It seems things get worse for the motorist when clamping goes into private territory. The following scam shows how bad things can be. The Daily Mail highlighted how  mystery caller summons businesses to Flat 131 at Frognal Court in Finchley Road – which does not exist.The caller tells drivers to park in his resident's bay in the estate's car park. But as soon as the engine stops, clampers swoop to secure on the vehicle and demand £300 to release it.
The phantom 'customer' is never heard from again. Two clampers sit in a van in the car park every day waiting for drivers to disobey parking rules.
On one day alone, three people were each charged £300 for illegally parking in the courtyard – £150 to remove the clamps and £150 for calling out a tow truck.
In Scotland, in 1992 wheel-clamping on private land was banned overnight, as it was declared to be extortion and theft.